Latest Vote Scammer?
@lays was just seen what appeared to be cashing out a lot of SBD that was sent to him for his Upvote service that is not working. (He responded saying he was purchasing Steem delegation from Blocktrades, proof provided)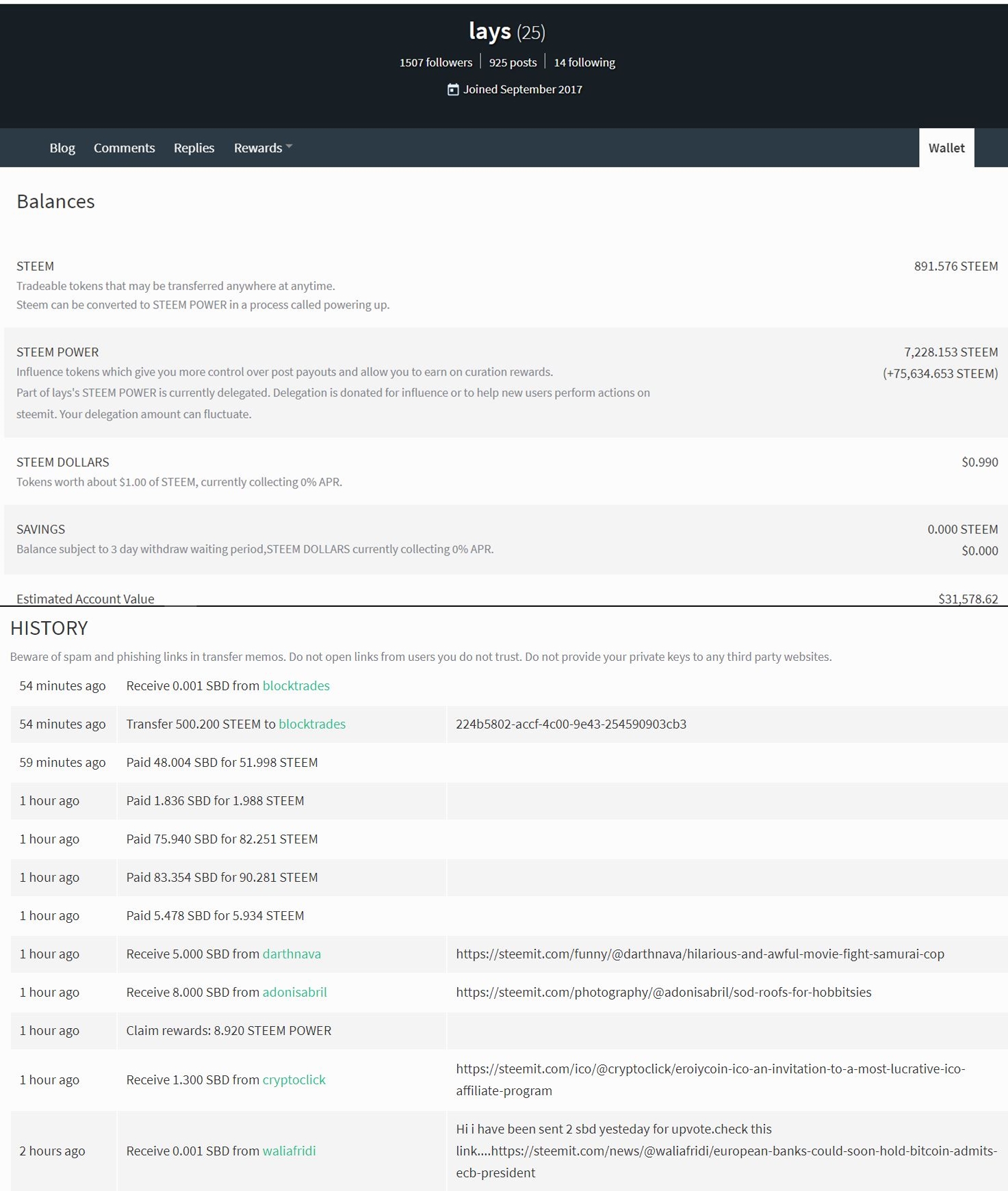 Check his wallet, there are dozens of people sending sbd for his vote service that is not happening, and many are complaining, check the comments on @lays last post. (Many complaints still exist, lays claims he is now manually upvoting all purchases.)


https://steemit.com/bitcoin/@lays/crypto-market-analyst
UPDATE: Lays is a manual upvote service, not a Bot service, so delays in upvote could be up to 24 hours or longer as in recent cases, which had brought forth a number of complaints. All votes have hopefully been caught up with now.