Yes – you heard it right, Invested on this. I guess saying is true, that "With great risks, comes greater loss or gains." I still tried, because at that time, that's the only way I know that maybe I can recover from my losses? – even by just incremental amounts – so I took the risk. This is my investment story.
On this post I'll be discussing the events that took place before I started investing in Hashflare. I invested and lost a lot of times from multiple sites before I was able to get hold of huge gains (for me) on Hashflare. I will also mention some of these sites here.
-I'm also the author of a similar post found in Wordpress
The Real Story: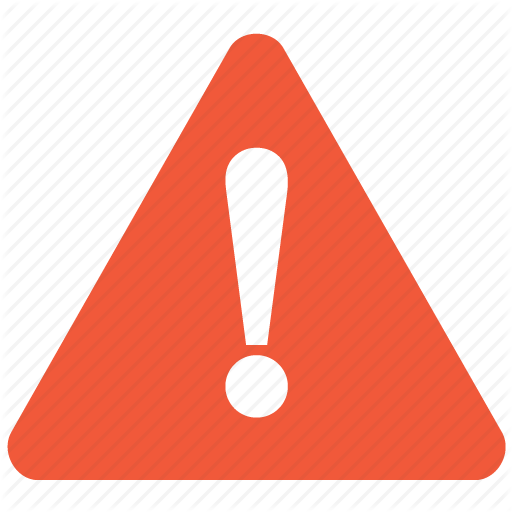 After I took an SSS loan, I purchased 1 BTC (around Php 300,000.00, $7,000.00 today) from coins.ph (app on this link) Back then, which is valued at only at around P10,000.00 or $200.00. On the same day that my wallet got credited that BTC amount, I immediately deposited this to coinsera – without doing much research. I did the math - believing that earning 3% interest daily will help me have an ROI after 3 months, and anything after is pure profit. I'll be a millionaire in less than a year! What a concept! (coinsera review here)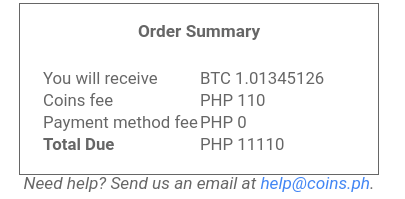 During that time, pre-mature withdrawal was still available on their site. Their site homepage shows news updates, deposit and withdrawal transactions during that day which seems enticing.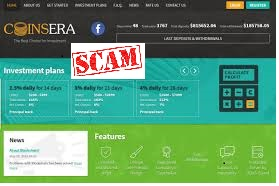 After a few weeks of investing, I took time to check the site and got news that payouts are pending due to issue with Blockchain. I have sent an e-mail directly to blockchain about this. The blockchain operation resumed as normal, but Coinsera payouts never resumed. My withdrawal attempt, was just in "Pending" status, never "Completed' until the site was taken down.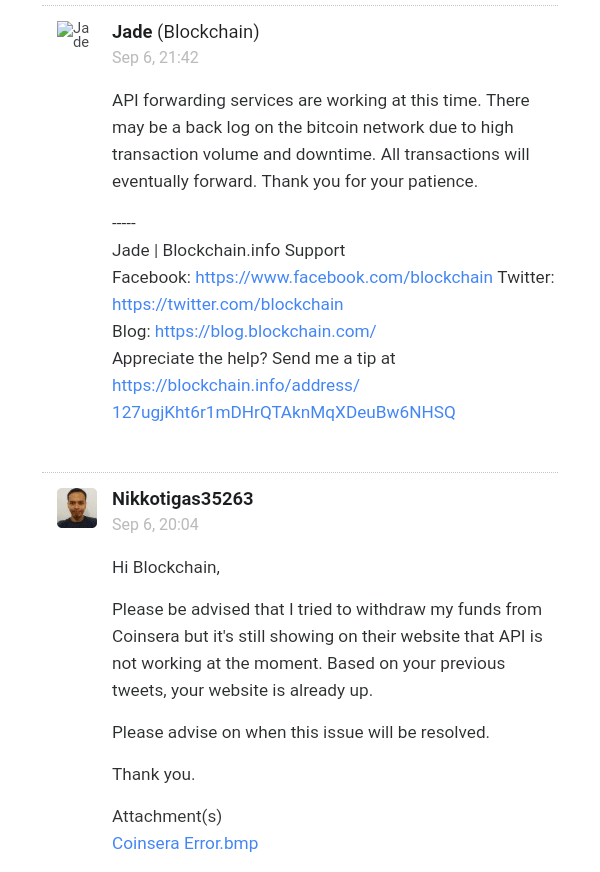 Aftermath:
I tried getting 1 BTC overnight
Feeling desperate to recover my 1 BTC loss, as I'm also trying Bitcoin faucets that time, I found a site that mentioned that if I'll send 0.001 BTC, I'll receive 1 BTC the next day. You'll see an advertisement on a site that looks like the one below:
Earn 1 BTC in 24 hours
This is technically impossible as discussed in my previous post about Bitcoin Mining, it's based on Proof-of-Work, a new block (25 BTCs) is being mined every 10 minutes (block time), not by a single miner, but the one with the greatest computing or mining power. (For more details about BTC mining, click here) So how are they able to access a huge sum of bitcoins that they can use to pay investors and still earn profit? Reality is, they did not. They're just squeezed bitcoin cents that accumulate to a fortune for them.
I attempted to recover my funds from various fund recovery sites
I have tried researching on different websites that can help recover my lost investments. I have contacted coinseraltd@gmail.com and goldpoll admin but to no avail. Here are snippets of our conversation,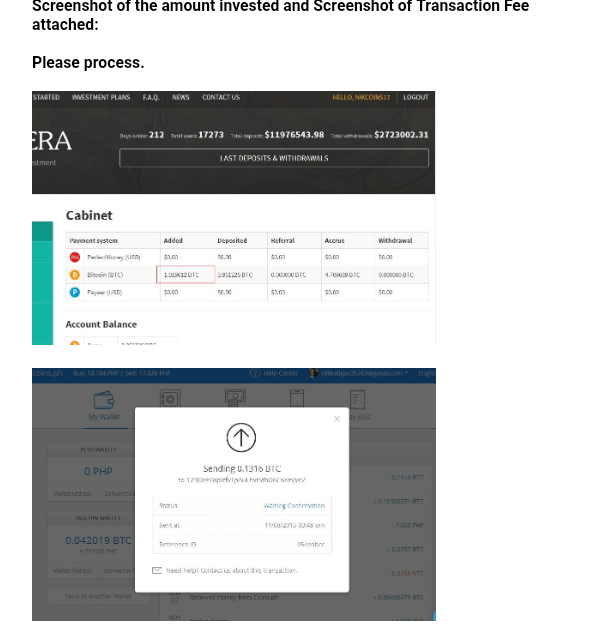 A good description of Refund and Recovery Scams was provided by Federal Trade Commission site.
Refund and Recovery Scams
"Scam artists buy and sell "sucker lists" with the names of people who already have lost money to fraudulent promotions. These crooks may call you promising to recover the money you lost or the prize or merchandise you never received — for a fee in advance. That's against the law. Under the Telemarketing Sales Rule, they cannot ask for — or accept — payment until seven business days after they deliver the money or other item they recovered to you."
I have joined more HYIPS
I have joined MyPaying ATM, Titan Trade and Cartoon Invest and many more I couldn't recall anymore which further aggravated my losses. Here's screenshots of some of my transactions which can only be retrieved via e-mail trail.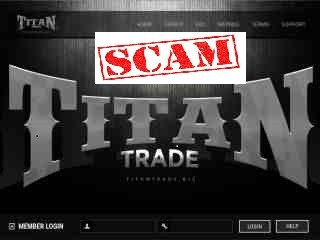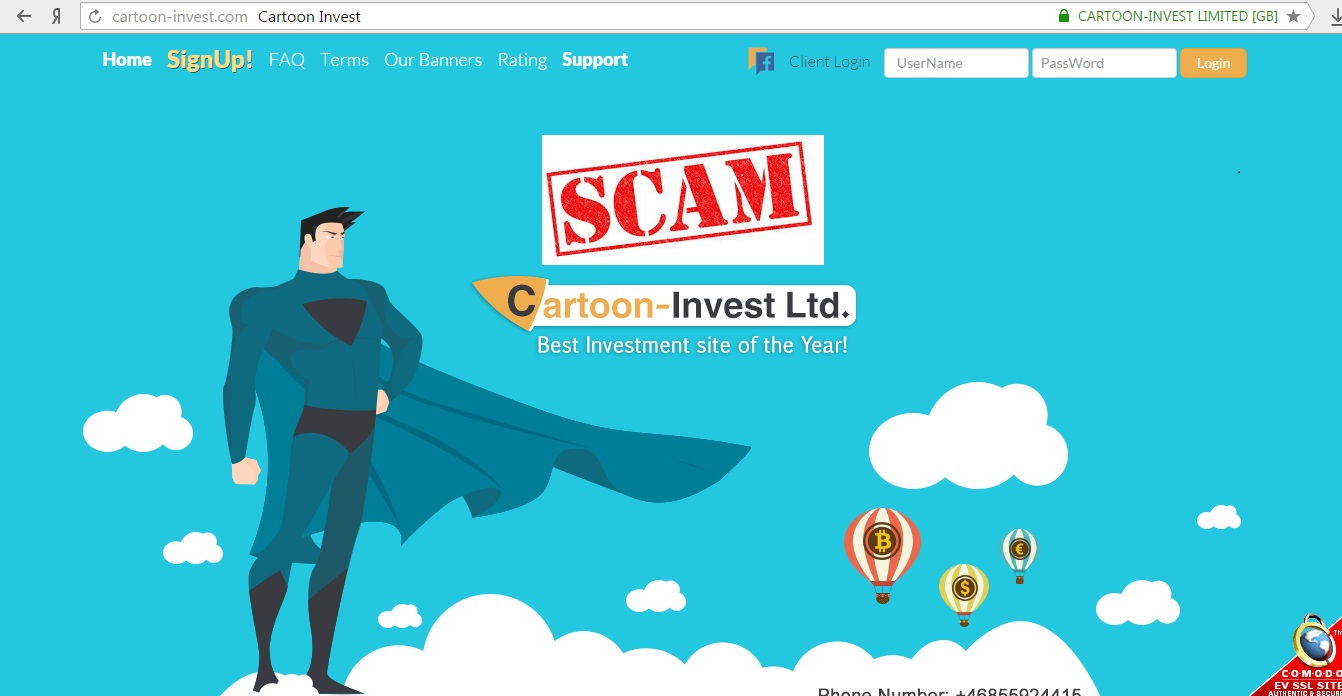 HYIP or High Yield Investment Programs
·are online investment sites that promises higher than bank investment returns with no risk and guaranteed withdrawals, but in fact they are the ones that have the highest risk
· some, if not all turned out to be a Ponzi scheme (similar to online pyramiding scam here in the country)
Ponzi Scheme
· early investors get to profit from the program, so even if the site closes down, it's still possible that they're able to achieve ROI
· profits of early investors are actually obtained from late investors deposit – until it reaches a point that the revenue generated from new deposits is not enough to pay for the unbelievably high profits expected by the investor – hence, resulting to collapse of the website.
Video outlining what a Ponzi scheme is presented here.
I have joined automatic Bitcoin trading sites
Before the emergence of cryptocurrency trading sites were others already have made millions, Marlive promised to provide daily profits from automatic trading. I was only able to get 30% ROI before the site eventually closed down.
"It's at this point where I started getting depressed. I started forgetting on taking care of myself. Each day I go to work, I think about my lost money, even if I'm earning decent amount of incentives at that time."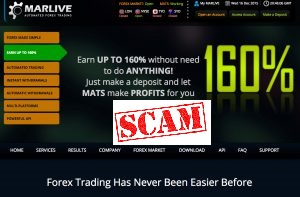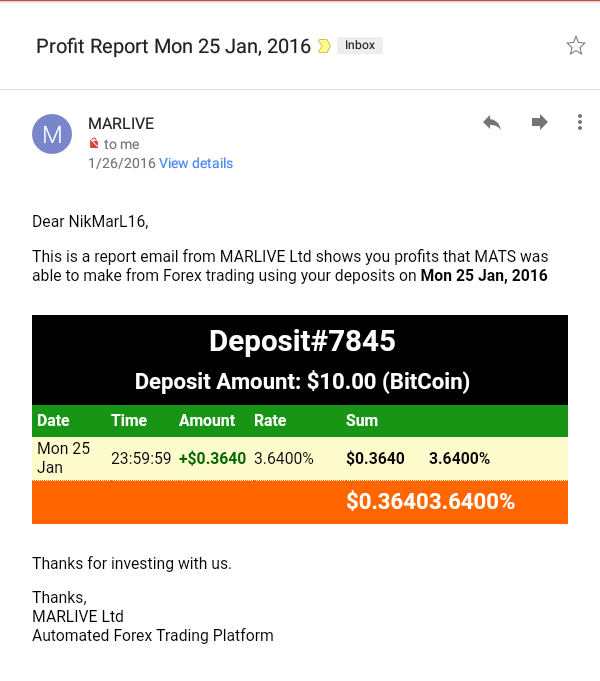 What I've learned? Please follow my next post.
Thanks for reading through my blog crypt-o-financers. I'm looking forward to share some more good news to you soon!