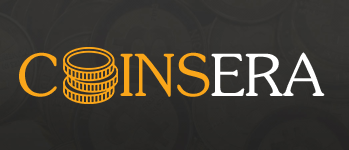 Passive income - too good to be true for others, but an exciting opportunity and lucrative source of income for me. Working for the BPO industry for about three years now, I explored other means of income, other than the traditional office, corporate-ladder climbing setup. Unfortunately, instead of letting me earn more, it just let me incur more losses, to date.
I guess I'm really not good in handling money. I have saved a bit, but not that significant. It's just that I'm more sold with the idea of investing, than saving. Banks also invest our pooled money which makes them rich, so why shouldn't I?
Here's the story:
I got thrilled when I got my first SSS loan. This is where I got my seed money to invest in coinsera.com. I was hoping that my deposit would earn more interest than what traditional banks can provide.
Days had passed, I'm quite happy that my deposit earned internet daily. However, when I decided to withdraw my first accrual, I encountered an error message on their website that their withdrawal/payment system is not working at the moment. I got nervous. Coincidentally, blockchain (the payment processor) is also having maintenance that time and that it would also be resolved within 24 hours. I even contacted blockchain and a customer service representative had told me that there's just some delays on the withdrawals and withdrawals should continue to process.
I had waited for days, weeks and months, my withdrawal is still pending. I contacted coinsera via email, but they did not respond. I checked reviews about the site, and a lot already said that they are scam, especially when they stopped withdrawals on their site and just let deposits poured in.
I already requested another site to help me refund my investment. I paid $10 for their service but they are asking me to pay $200 so they can deposit my $2000 to my bitcoin account. I already knew on that point that it's a scam.
Just this November, days before my birthday, coinsera admin posted again on their facebook page and announced that they are now processing refunds again. All we need to do is to pay a transaction fee corresponding to the amount that we are requesting for a refund. I initially paid $10 to get my money back but they returned it to my wallet since they mentioned that I need to pay $200 to get my invested money.
$200 is a lot, almost equivalent to the $250 that I chipped in. So I decided to request for a 1 BTC refund and paid $50 instead, the amount I can afford to lose, whatever happens.
As it turned out, I just got them confused and they mentioned that they can't process a refund unless I give them $150 more. I opted to requested for a $50 refund, but I haven't heard anything from them, as of this writing.
I guess, I got screwed up twice by them, twice...
Well, my only takeaway here are the lessons learned. I can't cry over spilled milk. Maybe I just have to find another cow to milk. As what they say, success comes to those who are not afraid to fail. After all, God knows what's best for me, and He gives me all I need.
I don't want to look like being greedy, I just want to have financial and time freedom. Honestly, I don't feel the worth of my labor if I'm not being given a chance to take care and love myself.