WARNING
I was in the Engima slack when I received this email, you will notice they even have the legit enigma url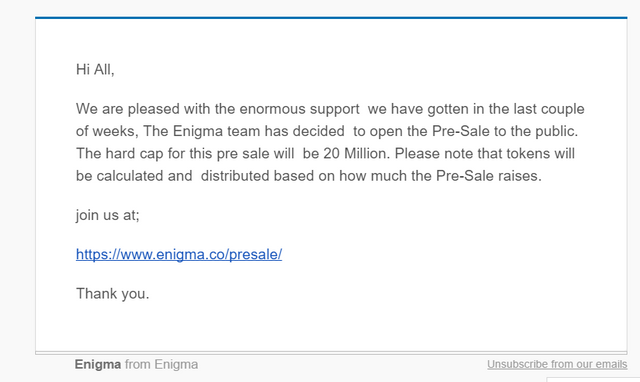 The General channel in the slack was going crazy with confused people...Know one knowes if it is legit or not...People are sending ETH to the address from the link they received in the email


There was one transaction I saw for 100ETH
Slack Announcment
They had hacked the Slack channel and one of the admin's accounts and then posted in announcements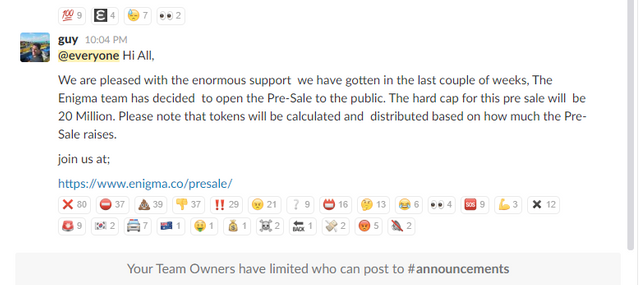 The hackers must have seen the general channel going crazy screaming "SCAM" so the hackers, while I was in there, deleted the general channel. Now anyone that sees the email to join the fake presale will think it is legit and get FOMO and send there ETH.
---
Here is the address:
https://etherscan.io/txs?a=0x29D7d1dd5B6f9C864d9db560D72a247c178aE86B&p=1
Look at a number of transactions they have scammed
[Update there is now 3 pages of transactions]

---
They even used the image from the Decentraland presale
---
The Enigma ICO is so popular you can see by the spike in ETH being purchased
PLEASE IF YOU RECEIVED AN EMAIL FROM ENIGMA ABOUT A PRESALE IT IS A SCAM!!
THIS IS HAPPENING RIGHT NOW
please be careful people.