WELCOME TO THE BLOG OF STEEMCHURCH VENEZUELA@sc-v
Blessings for all the people who read our blogs and who are constantly there supporting us in the work we do with a lot of love for our brothers.
Today a special thanks to our friend @kolkamkwan, who kindly made a special message for the children of Venezuela, and in turn collaborated with them, on behalf of all … Thank you!
Thanks also @viterbo, for your kindness and valuable advice for this community.
We are in the antechamber of the Beatitude HEART Ascension, Believing faithfully that we are at the beginning of a revolution based on the love of Jesus, to bless his people. Today we have 1000 records in the Steemchurch Telos expansion, but we are preparing for the crowds.In the next we will be enjoying a spring of hearts.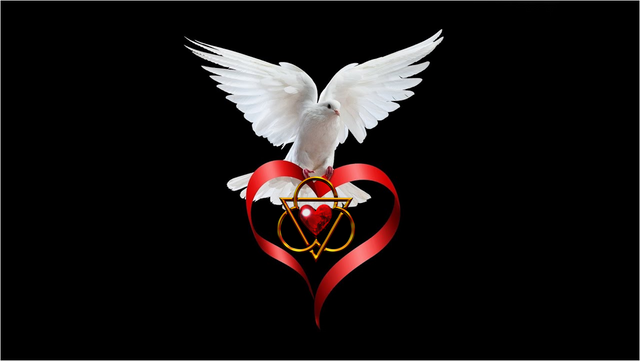 You can read all the details in the following link:
https://steemit.com/steemchurch/@sirknight/steemchurch-the-beatitude-heart-is-here




THE DREAM IN THE HEART OF A MAN
Now we will have more responsibility and more work to do, the dream that was born in the heart of God, was lowered to earth and planted in the heart of a man @sirknight, every time we achieve a goal, we will have to advance to another, we will be like the Aurora that is increasing until the day is perfect.
This is a matter of heart, when Steemchurch just started, I told him @sirknight, we are going to build a dream of God, you will be like nehemias, the rebuilder of lives and fallen walls, it's been a while and we can already see how those walls They are being built.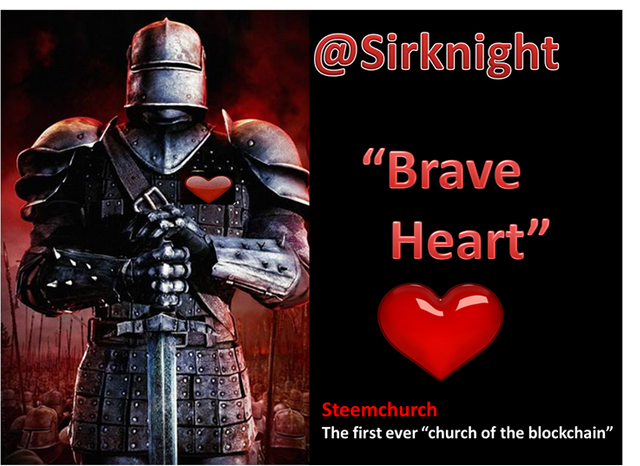 This was the first prophetic image that God under steemchurch, it is exciting to see how a word is fulfilled, now we speak of heart.
How to achieve a Dream?
What do a button, a pen, a car, a house and a growing Church have in common? That someone dreamed it.
From the small and simple click that rests on your desk to the construction of the great Chinese wall most of the things done were first dreamed up by someone. We could even say that: «Nothing happens until someone dreams.»Before the first brick was raised, Nehemiah dreamed of seeing that reconstructed wall. Jesus dreamed that they would become one before 12 rough men became pillars of the church.
Every bridge, every bank in your church, every church founded, was once dreamed by someone. I do not speak of the dreams we have while we sleep, but of those we have with our eyes wide open. Our dreams are one of the most powerful weapons that God has given us: they push us, they lift us, they carry us in the air, they give us forces. God taught me to dream of a husband, with well-bred children, with a decent job, with a house, until one day I thought I heard "Now start dreaming of a church that grows."
A church that is interested in people, that receives people as Jesus receives them, a church where lives are transformed, a church where people learn to love themselves, a church where people want to see Jesus as Lord of their lives .A church that every time works to duplicate itself (EVERYONE WINNING ONE)

THANK YOU @Sirknight for letting them run a free spring of heart for all the people we know, what a great job we have done, now we have the privilege of being godparents of children and youth, and the most important thing is that the world recognizes JESUS.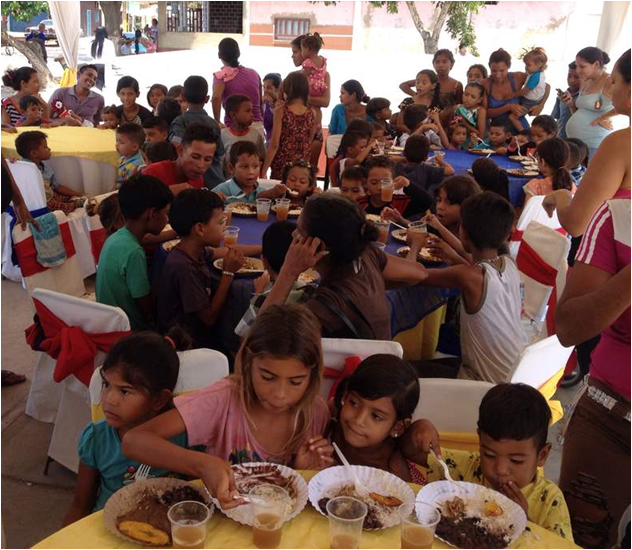 BECAUSE NOTHING HAPPENS UNTIL WE DREAM
Today I remember when we were 20 members and we dreamed of becoming double, but when God gave growth and we were more, we had not only grown in number, our ability to dream, and our faith, and ourselves had also grown.We are no longer the same, we experienced the process of dreaming with 60 members, 80 members and 300 members and we saw each of these dreams fulfilled.
Can you imagine what we are doing now?
Right, we are dreaming of a new stage of growth, and do you know why?
«BECAUSE NOTHING HAPPENS UNTIL SOMEONE DREAMS»
If you are already dreaming of what God wants for your life you will be wondering how to go from those dreams to reality.
If you are already dreaming of what God wants for your community or your country you will be wondering how to go from those dreams to reality.
Allow me to share with you three steps we have taken to achieve our dreams.
STEP I: «HAVE FAITH»
Hebrews 11.6 "But without faith it is impossible to please God and (He) is a rewarder of those who seek Him".
When there is a "Yes" Jesus can act.
We can not transmit to our Church the dream of growing if we ourselves are not safe.The Word of God says that "The eyes of God are looking at the whole earth to show his power in those who believe him" (2 Chronicles 16.9). This means that at this moment God is staring you in the eye and asking you about your dreams: "Do you think I can do this?

PRACTICAL STEP:
Define a dream for your Church for this quarter.
Example: Our Church will grow by 1,000 new members this quarter.
Do you believe that God can do it?
If you believe him, look at step two, if you do not believe it, you lose it.
STEP II: "PERFORM WORK"
«Faith, without works is dead» Santiago 2.17 (Latin V.)
What is there between a dream and its fulfillment? JOBS.
The dreams of Nehemiah, Jesus, Paul, etc. They are not lacking in hard work done in a difficult context, with obstacles, fears and doubts.
If before we said that nothing happens until someone dreams now we must say that: "Dreams are not achieved by dreaming but by working"
When we can not define the works that will make the difference and act on them we are as Alberto Cortés says «building castles (dreams) in the air».
PRACTICAL STEP: Make a simple list of the jobs that will lead you to achieve your dream and commit to a group of church members to put them into practice each week.
Example: Each one will give the message to a new person every week and if the person accepts it he will personally consolidate it in his community.
Are you and the members of your Church ready to work? Start now
STEP III: «WORK UNTIL YOU ACHIEVE THE DREAM»
It is necessary to be willing to work until the dream we have proposed is finished.Jesus left us his example by saying "It is finished" and thus fulfill the dream of our salvation.
PRACTICAL STEP: Make a commitment with your group to focus on the jobs you defined until you achieve your dream.Evaluate and correct the works until you see results. Do not leave early and God will show you his power.

WE WILL REACH MULTITUDES IN THE CRUSADE OF FREEDOM.
What to do now?
@Sc-v, will be in the communities and rural areas implementing social work and our educational campaigns, to which we will integrate Steemchurch Telos, this is a wonderful opportunity to grow, to bring hope to many people, children are the fundamental pillars to build that desired future.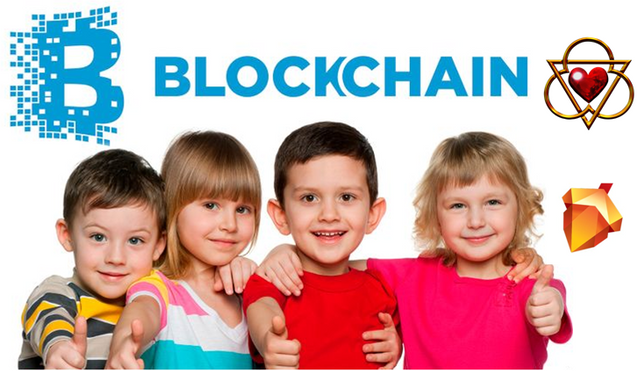 We have in our hands people who make up foundations, hospitals, public and private entities that we can consolidate for this life project, Telos Village will be a reality in Venezuela and the world. We suggest you start that social work to share with your neighbor, to show in your community, your country, and spread the love of Christ.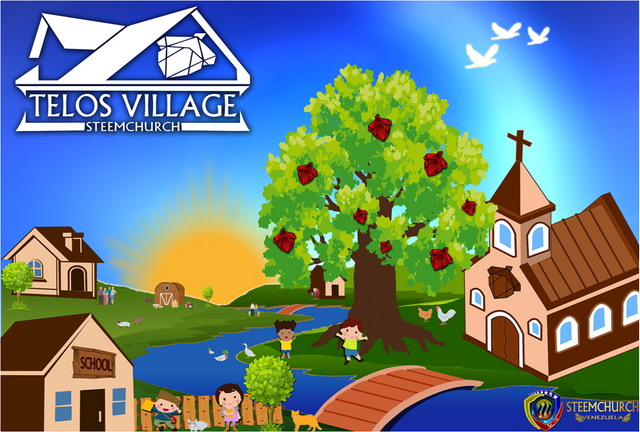 BLOCKCHAIN: "TECHNOLOGY WITH PURPOSE, FOR THE COMMON GOOD"
This will be a challenge that we will have from this moment, in order to contribute to the growth of our community. It will be aimed at a wide variety of actors: individuals, social entrepreneurs, civil society organizations, research centers of technological and social disciplines, creative industries, students, startups and SMEs. The developers will have the task of creating "scalable, efficient and high impact" blockchain solutions. What better than Telos to implement the wonderful ideas with which we can build a country.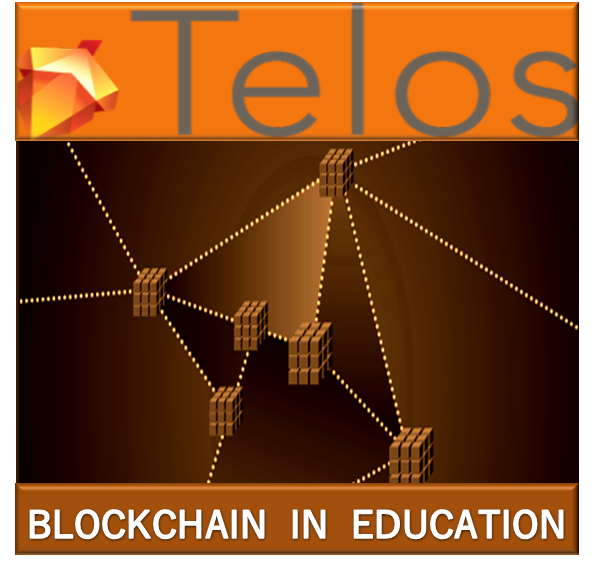 SteemChurch Telos Expansion: your NEW SteemChurch Telos account 

The SteemChurch Telos expansion is about establishing ourselves on a new platform capable of facilitating commerce, banking, commerce and logistics - opening up many more opportunities than social media and blogs.

Telos is one of the most advanced blockchains on the planet. Incredibly fast and highly scalable. Built from the same blockchain architecture as EOS, Telos can do everything EOS can do. At the moment, however, Telos is relatively unknown and resources are cheap. Which means that we are establishing here at an ideal time.

For the first access to your account we recommend that you download SQRL to your PC.
If you have any questions, please do not hesitate to consult through the email:
[email protected]
Or in our situation room SC.Telos in Telgram:
https://t.me/joinchat/JfcYQRZKH3Fu0M9kIzcjjw
To register at Steemchurch telos, fill out the following form:
https://goo.gl/forms/TOJ4cCDiMT4KlM0g2

WE ARE CROSSING THE SEA, TO GO TO THE OTHER SIDE ON THE WAY TO THE FREEDOM OF THE SOUL, BODY AND SPIRIT, NOW IF, THE WINDS OF CHANGE ARE HERE …. HANDS TO THE WORK.

Support this project on
https://fundition.io/#!/@sc-v/wx2n2agr9
We thank our collaborators
@sirknight,@sniffnscurry,@pennsif,@adollaraday,@fundition,@redpalestino, @wilx, @charitycurator, @theycallmedan,@curatorhulk, @impactn-projects,@partiko, @hanshotfirst.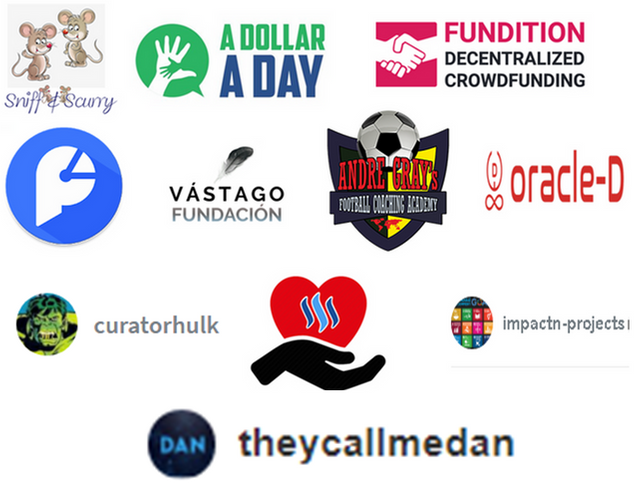 Our special thanks @steempress-io.for their collaboration to add value to this platform.
If you want to use steempress, look for information here:steempress



---
Posted from my blog with SteemPress : http://sc-v.vornix.blog/2019/05/26/steemchurch-the-way-of-how-to-achieve-a-dream-today-we-are-thousand-morning-crowds/
---