Blessings brothers of @steemchurch:
Within the framework of the activation of the "bread from heaven" social program, this Saturday we carried out the installation of the first fixed dining room in a space of a local church in the city of Barcelona, State of Anzoategui. It is satisfying to see the results and what can be achieved with an organized team, willing to give the best service to the little ones. There is a long way to go but it is comforting to fill the lives of these children with joy.
The most important thing is that they can be instructed in the right way, with ethical and Christian values, that they feel loved, and with a hope for their future better .

During the reception of the children, singing activities were carried out, as well as practices with musical instruments.

Then the teaching of the word with the teacher-evangelist Obscelis Miranda who kindly supported us in the ministry.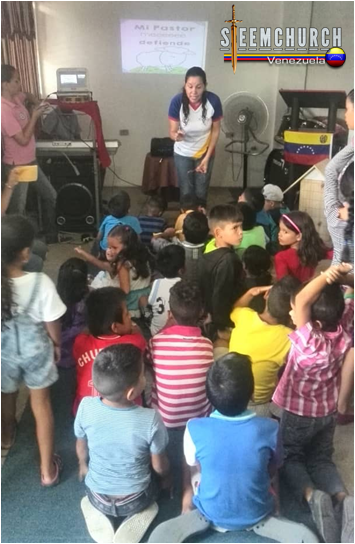 It was a wonderful afternoon, the prayer before dinner was in charge of the Apostle Darlenys , we offered him as dinner our delicious arepa stuffed with meat.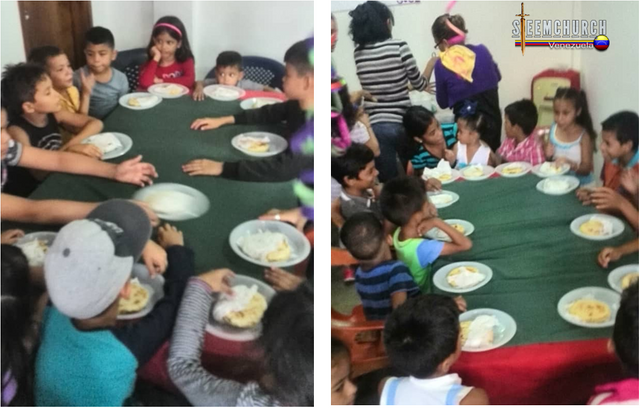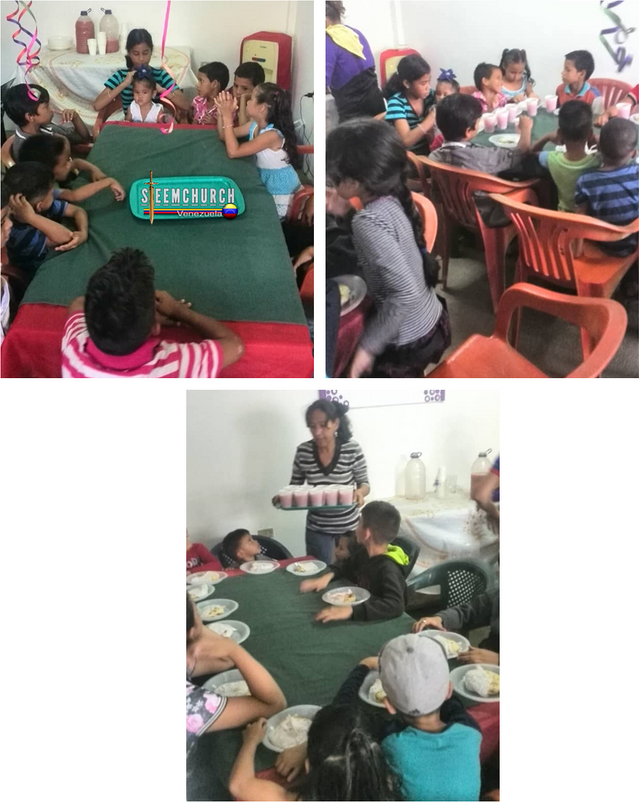 the children served in the dining room were selected by the same neighbors, after a survey that they applied and showed that they are the ones with the greatest food needs.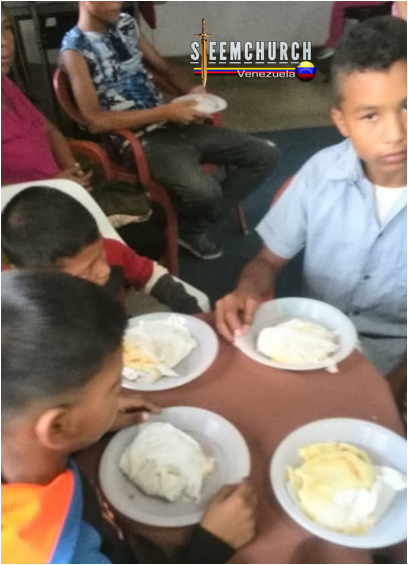 The main reason for which this project was proposed was the people of limited resources who can not have access to a fundamental human right such as food.
Short-term project objectives.
Mitigate the high levels of "hunger" in the most vulnerable communities of the city initially.
Instruct mothers who are heads of families on food in and for their homes, in an economical and recursive way, and likewise serve their community with projects like these.
It will try to reach several cities, each of the populations with the lowest levels of nutrition.
The construction of urban and rural gardens will soon be carried out with the participation of the children.
Steemchucrh Venezuela will soon carry out sowing activities in plots donated by the community, as an incentive to promote agriculture and that our canteens can be supplied.
Each time we will look for new support from official companies and sectors of the population, Christian churches and all those volunteers for the execution of the project in the rest of the country.
We will be announcing advertising campaigns so that all people with a desire to help can join the bread from heaven program.

Thank you @Sirknight for your support, to all the people who support us every day with the work in the street, collecting information, the team of @sc-v, to all our brothers @steemchurch for their prayers.
Thanks @pennsif, with your project @adollaraday and its team of collaborators @coruscate, @globocop, @goldendawne, @hopehuggs & witnesses @drakos, @followbtcnews, @helpie, @noblewitness, @quochuy, @steemcommunity & @yabapmatt.

Our contacts available for volunteers, questions, suggestions or any other information:
steemchurchvenezuela@gmail.com
whatsapp: + 58-4265810831
www.steemchurch.net