HERITAGE
Biblical text: Psalm 16 (Reina-Valera 1960)
Materially when speaking of inheritance we refer to money, business, material goods, etc. But it is also true that we do not choose the inheritance we want, but that it is delegated to us by a family member as long as it is his will or it may correspond to us by law.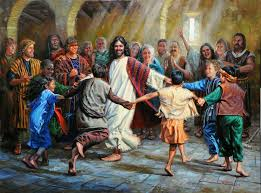 Source
In spite of that, I have excellent news for you: we have an inheritance in heaven and that we chose from the moment we decided to receive Jesus in our hearts, which consists of a heart full of love and added to that thousands of millions in blessings, but also an eternal life to enjoy it.
¨Guard me, O God, for I have trusted in you O my soul, you said to the LORD: you are my lord; there is no good for me outside of you. "(verses 1-2) you have to trust in your God, in Him is your benefit, whatever you do if you leave it aside it will not go well with you.
"Jehovah is the portion of my inheritance and my cup; you sustain my luck. The cords fell on me in delightful places, and the inheritance that has touched me is beautiful "(verses 5-6). You have a great inheritance, the most immense and incomparable of all and that inheritance is God, we will always have it on our side, Our heavenly Father is all we have, and will supply all our spiritual, material, economic, and sentimental needs.
"Therefore my heart is glad, and my soul rejoices; My flesh will also rest confidently; because you will not leave my soul in hell, nor will you allow your saint to see corruption (verses 9-10). What a joy to know that we have a God who can do everything, who does not want any harm to his children, even though we attack and want to be unfair to us, who more just than Him to solve everything and give us what belongs to us, will not allow anyone to take away what He has given us.
¨ You will show me the path of life; in your presence there is fullness of joy; Delights at your right hand forever.¨ Psalm 16: 11 (Reina Valera 1960).
---
---