BE AGGRESSIVE IN FAITH
Today, God wants to awaken in you the passive faith to be an active faith, wants that defensive faith to be an offensive faith. There are circumstances that are hitting you, but God is using them to awaken the inner man and the authority He has given you. Heaven has clothed you with authority and today says: "Stand up, rebuke and bind, because everything you bind on earth will be bound in heaven." Today, cry out loud to your circumstance, put expiration date on your problem, begin to order, to decree with your mouth, to prophesy, to stop with a lion attitude and stop being meek before the problem.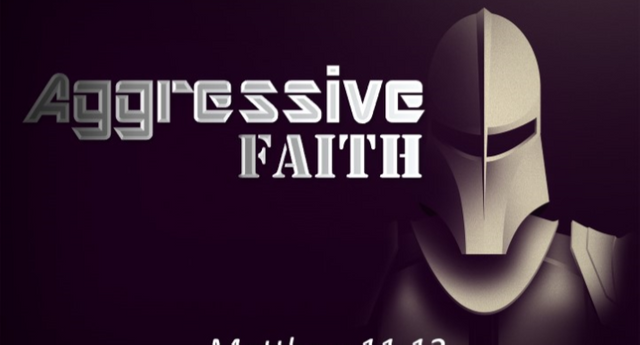 Source
Genesis 1: 26-28: "Then said God: Let us make man in our image, after our likeness; and let them have dominion over the fish of the sea, over the birds of the air, over the beasts, over all the earth, and over every creeping thing that creeps on the earth. And God created man in his image, in the image of God he created him; male and female he created them. And God blessed them and said to them, "Be fruitful and multiply; fill the earth, and subdue it, and rule over the fish of the sea, the birds of the air, and all the beasts that move on the earth. "
The Church should not be passive at this time, because it is before a spiritual war, and in front of a moment of definition, so she must be aware that God has clothed her with authority. If God trained you, trained you, gave your son for you, gave you promises and authority, what He expects is that you stand up as brave before the circumstances of life; Remembering that the authority that God has given you is not in the material goods that you possess, but in you.
Psalm 8: 6: "You made him rule over the works of your hands; You put everything under his feet. "
The disease that you may be going through, the debt that you may have today, is under your feet, what you must do is exercise authority over it, and stop being passive before the devil, and begin to be humble before God. Lower your head before God, but lift it up before the problem, it is time to exercise authority, dominion and lordship. Many people want to have a passive faith, first see to believe, but faith is aggressive, she takes a step forward and then sees what she has asked for. God wants you to stand up, command and bind, because He placed everything under your feet.
For God to awaken in you the aggressive faith, will generate circumstances that will lead you to exercise authority, will use the army of Pharaoh and a sea in front, because adversities are what drive you to develop a spirit of intercession, in order to have an aggressive faith. Circumstances will narrow you until you have to pray aggressively. The moment Venezuela is going to wake up the lions that had never seen each other before, and raise people with a kind of leadership that no other nation has ever had. This time is raising in you that indomitable faith that has the power to survive the darkest night.
From before the foundation of the world, in eternity and in the foreknowledge of God, He prepared each and every one of the things that you and your house would require to reach the prophetic destiny that He designed and established for you.
God has reserved blessings, provision, resources, doors of opportunity, divine connections and extraordinary promises so that through the fulfillment of them you can reach with your family the conquest of your promised land, your land of rest, your place of fulfillment, your fullness and peace.
But the challenge and the call of God for you as it was for Israel is: Get up, go and conquer. Get up, go and build.
Matthew 11:12 From the days of John the Baptist until now, the kingdom of heaven suffers violence, and the violent take it by force.
God expects you to be an aggressive son in faith to believe in His promise, a determined man or woman, unwavering in his conviction, that advances and does not stop at the difficulty but builds a future and a present from glory to glory, through the exercise of confessing and believing what God has spoken.
---
---