Courageous Walk of Faith | Only Men of Virtue and Readiness will Go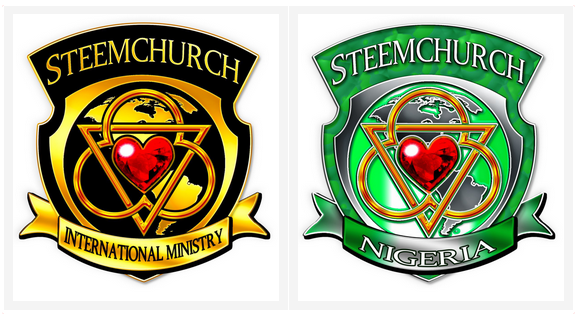 Welcome to the Blog of @Sc-n.
Steemchurch Nigeria - @Sc-n has recorded 21 successful membership declaration and 2213 SP so far. We are grateful to God for the the grace to achieve this much within the first few days of the new leadership. We sincerely appreciate @Sirknight for believing in us and Apostle @Darlenys01 for leading this courageous walk of faith.
We find it important to respond to the latest Special Message to all parishioners of Steemchurch International Ministries published in the official blog of @Steemchurch. With this we further declare the commitment of Steemchurch Nigeria towards the attainment of the grand vision of Steemchurch International Ministries.
We are very encourged by the comment made by Sirknight "Your strength and determination will take us far Apostle Darlenys and now it is time to find our warriors of courage." and the reason we tag this blog as "THE COURAGEOUS WALK OF FAITH".
We will agree to the fact that all through scripture, God was not really using the skillful, but, as many that were ready to follow Him and His ways, As many as were willing to raise the banner of God and as many as were ready to defend and uphold the name of God.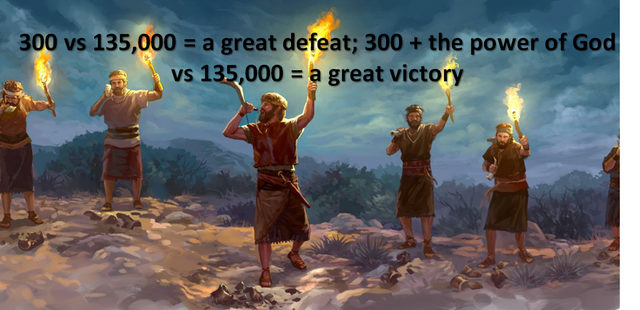 Source
Taking a keen look at the image above and being conscious of the Biblical story in Judges 7, we see that Steemchurch is currently in the era when God will raise the ready hearts to hand them the victories we have been praying for on the blockchain and for every Christian.
With the antecedent of Gideon, there was no promise of victory outside of God. God had promised in His word that He will be the strength of the few, as long as their hearts are focuses on God. This is our time to realign our focus and come to terms with the fact that ONLY GOD will grant us the needed victories especially with these difficult seasons.
I am pretty sure that the thickest of darkness will be succeeded by the dawn of the morning which will bring hope, life and cheer to all those who waited upon God.
We have been working on a radical change for the church, consolidating from the foundations for the future, it is true that circumstances have not been the most appropriate if we see it with our natural eyes, but if we see it as our spiritual eyes we are in the direction and the right path. - @Steemchurch
In response to the above paragraph, it is true that we must see through the eyes of God. The eyes of the flesh will relent in seasons as this. The eyes of the flesh will see impossibilities, however, through the eyes of God, we can see:
An express road through the Red Sea
A way through the wilderness
Waters in the Desert
Satisfaction in the wilderness
Inheritance through a seeming unfruitful land.
Did you know that God is also our greatest resource? As humans and facing the vicissitudes we face, we usually look only at what we have in our hands. We are filled with doubt and we forget that we have a BIG God. Because we have God, our victories will never depend on our resources or our strength, but on the power, mercy, love and fidelity of God. - @Steemchurch
Certainly! God had promised Abraham that he will be His reward and greatness. He is everything we need. If our focus is towards God, then we will enter our fulness and Canaan. In God, we live , move and have our being. He has everything in His treasure to foot all the bills as concerning our projects if we can trust Him enough.
I urge all parishioners of @Steemchurch International Ministries to be encouraged. No one should slack behind. Everyone should put on the shoe of readiness to be able to earn God's approval and selection for the battle of assured victory.
I pray that all they that have declared membership so far and others would earn God's approval among those He woill wrought victory through their hands.
https://steemit.com/steemchurch/@uyobong/steemchurch-membership-declaration-phase-1-report
WATCHOUT FOR COMMENT ENGAGEMENT CONTEST #2 AND LOTS MORE!
Meanwhile, we congratulate our brother @Maxdevalue for thinking this: https://steemit.com/goldencenserchallenge/@maxdevalue/introducing-steemchurch-golden-censer-challenge. I hope all parishioners will join to raise the momentum of engagement of our community and HEARTs.

2. Delegate SP to @Sc-n
4. Resteem our submissions for wider reach.
5. Declare your Membership to @Sc-n and @Steemchurch
Every parishioner that makes that declaration will be awarded a Certificate of Membership signed by @Sirknight. The certificate is beautifully designed by brother @edxserverus. Feel free to use your certificate and our newly created banners as footers for your #sc-n and #steemchurch posts.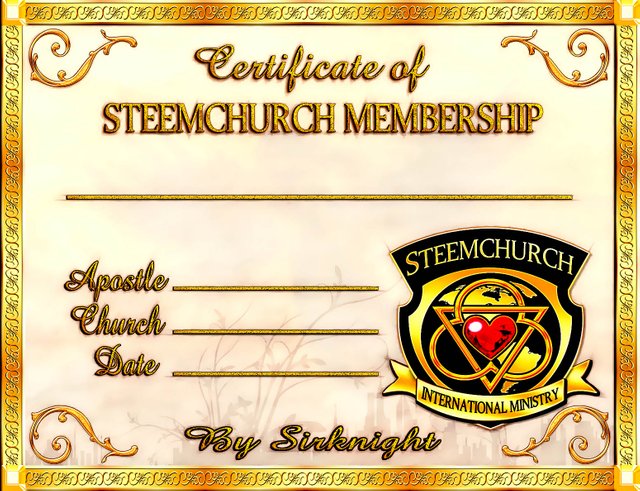 This is our 14th Blog in this New leadership.
Long Live @Steemchurch International Ministries
Long Live Steemchurch Nigeria - @Sc-n
Long Live Nigeria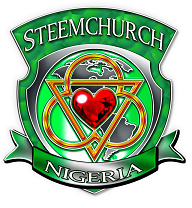 @UYOBONG
Your Chief Servant