Prayer of faith to sustain supernatural church growth and Covenant keys to secure answers to our prayers
We should pray for kingdom advancement, the growth of the church brings joy to God, enhancing and elongating God's work should be our major priority. Winning and bringing souls to God, works both physically and spiritually because after bringing God's word to them, prayer goes as far as convincing their heart. Engaging in kingdom advancement brings everlasting joy.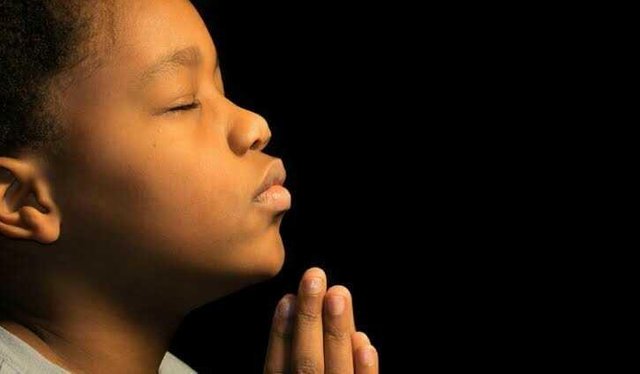 image from la-france-orthodoxe
We should appreciate the one who supervised our victory, the key for sustaining Church growths is for we as a Christian to engage in kingdom advancement through winning of souls, this is our duty in Christ. For we live a life programmed by God.
2 Corinthians 5:15 (KJV) And that he died for all, that they which live should not henceforth live unto themselves, but unto him which died for them, and rose again.
Kingdom advancement comes with lot of benefit, we should relate God's work to others, let them understand that he's the greatest friend we can ever have, he loves us more than anyone can. There are two things that can help a man, God's word and prayer. Kingdom advancement prayer should be our way of life, for when we seek his kingdom first, everything will be added unto us.
When ever a man is disconnected from God, prayer becomes a borden, we can only be connected to God through consistent dwelling in his word. The strongest sign of a true Christian is hunger, hunger for his word and work, we should be sincere to God because only the Holy Spirit can heal prayer sickness.
Covenant keys to secure answers to our prayers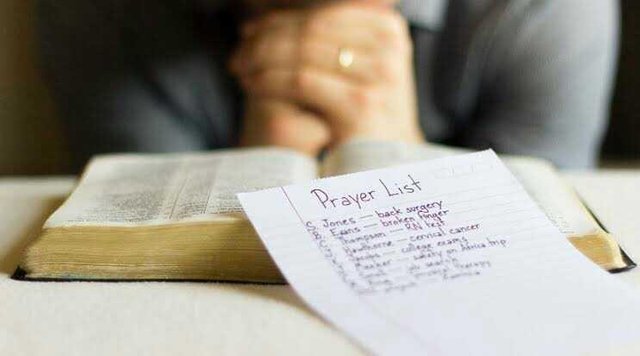 image from lifehopeandtruth
Our God is a God of covenant, for every request brought to his table with an open heart, he answered, when we pray he answered, just like a child ask his earthly father for help and the help is being rendered, just imagine your heavenly father who loves you more.
The root of thanksgiving is joy, you can't be prayerful without being thankful for it brings praise, no matter our prayerful you are, without exercising thanksgiving, your requests won't be materialize. The mystery of Christianity is thanksgiving and praise, for gratitude is a great key to attain more, for God doesn't bless the ungrateful. Keep speaking, know how to speak God's words because when you speak, angels pick and God fix. Never you confess negativity, the devil takes hold of our words to fight against us, speak God's word and speak positively.
You need to behave like the answer you request for, let the weak says I'm strong and act towards it.
1 Samuel 2:3 (KJV) Talk no more so exceeding proudly; let not arrogancy come out of your mouth: for the LORD is a God of knowledge, and by him actions are weighed.
Surround yourself with good attitude because he that walks with the wise becomes wise. Being an instrument in the house of God and refuse to be stagger in the house of God, God is our backup and for this, we have to appreciate him. We should believe in the words that comes from the mouth of God's savants, for every prophetic declaration, comes your advancement. God speaks through his prophet.
2 Kings 2:15 (KJV) And when the sons of the prophets which were to view at Jericho saw him, they said, The spirit of Elijah doth rest on Elisha. And they came to meet him, and bowed themselves to the ground before him.
You don't have to spend years in Christianity, for God to bless you, all he needs from you is heart service, open your heart to God and he is ever ready to bless you.
We need to endure to the end because the end is always better than the beginning, keep up your faith and pray more, never give up or say it's too late, it doesn't matter when you start because as a Christian, every plan of God materialize at the end for us.
Habakkuk 2:3 (KJV) For the vision is yet for an appointed time, but at the end it shall speak, and not lie: though it tarry, wait for it; because it will surely come, it will not tarry.
The best is reserved for the end, but you need you avert procrastination from your doings. At the end, God perfect things, we need to start praying without delay, for perfect result comes at the end. The end is for great increase, though your beginning was small but your later end will increase only when it has a start.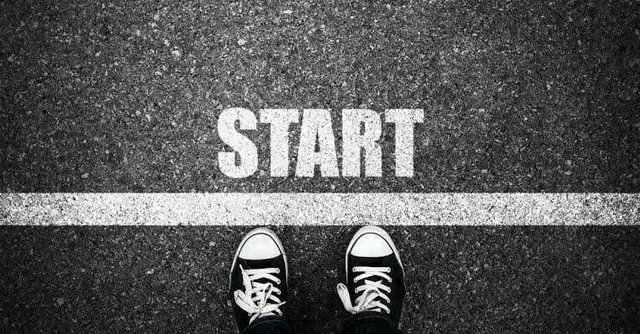 image from crosswalk
Stay blessed, stay safe and have a good day ahead. God bless you!.