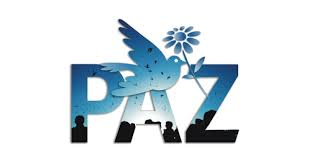 Good afternoon appreciated community of steemit.
Peace is a fruit of the spirit; that manifests itself in the children of God. Jesus Christ left us his peace. Our Father has promised to keep in peace, the one whose thought perseveres in God. Remember Noè with his family, safe inside the ark; while humanity drowned, under the judgment of God.
At present, this system that surrounds us offers peace at a very high price, but is that the peace that the Lord promised to his disciples? , because we see that through the events that happen every day that this peace offered by this world is false, which is based on material prosperity, making man instead of trusting the Eternal put his hope in his justice own according to:
Beware of all kinds of greed, life is not measured by how much you have.

Lk 12:15 (NLT)
However, the Almighty has promised true peace to those who love his Law, to all those who seek to please God in all possible ways, giving him as a result of that peace the forgiveness and acceptance as children (adoption) of God. Written is:
Allowing the spirit to control the mind leads to life and peace.
Romans 8: 6
Our peace is consummated by faith in Jesus Christ sent by the Father to give us a peace different from that which the world gives, made peace from his cross:
He made peace with all that exists in heaven and on earth, through the blood of Christ on the cross.
Col 1:20
Finally, Christ gives true peace, it is a gift from him to his followers, believers will enjoy peace since Jesus broke down the middle wall and joined us to the Father. We will live like Adán and Eva in the Garden of Edén.