Let's fix SBD without breaking the Trending page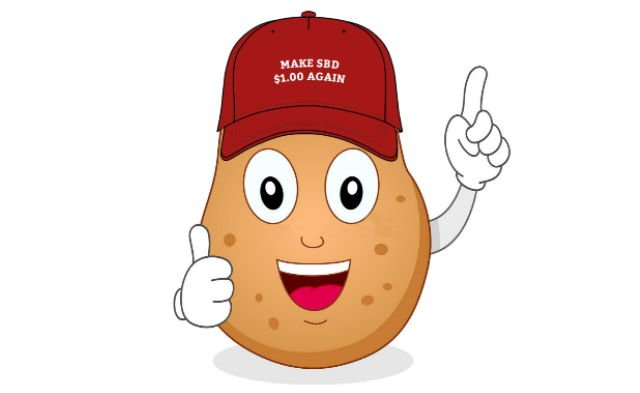 Last month, I gave a performance boost to @sbdpotato by automating the conversions and market buys, accelerating the speed at which SBD is converted.
You can see how much is currently being converted (2,525 SBD) and how much we've converted so far (15,851 SBD) using our API.
Trending page issue
Several major stakeholders agree that fixing the SBD peg is an important task and we received a lot of support, creating an unforeseen problem, @sbdpotato invaded the trending page.
To fix this, I ve automated the @sbdpotato posts to be capped at 25$ (this parameter can be tuned) and to post 4 times a day (can be tuned as well).
Each post will have 4 comments for additional voting and all beneficiary rewards will be set to @likwid in order to get liquidity fast and start converting immediately.
We will adjust the post cap to make sure @sbdpotato doesn't make it to the top of trending again.
The opensource repo for this work can be found here. Shoutout to @jga that made me realize I left a private key of my testing account in there.
EDIT : Here s the first automated post.
---
Let's fix SBD, and the trending page then ;)
---
@stoodkev
Founder of SteemPlus
Lead developer of Steem Keychain
Developer of @sbdpotato
If you think my contributions add value to the blockchain, please consider voting for me as a witness here.