⚠ Big SBD Giveaway! [↻70%]
Being not so long time on Steemit we, me and my sweetheart, found this blockchain social network as a respectful platform which can help us bring in life all ecological projects, we've already collected in our family' idea-bank!
And we decided to start from the bringing here on Steemit the major principal of ecological existence: after us should remain better than before!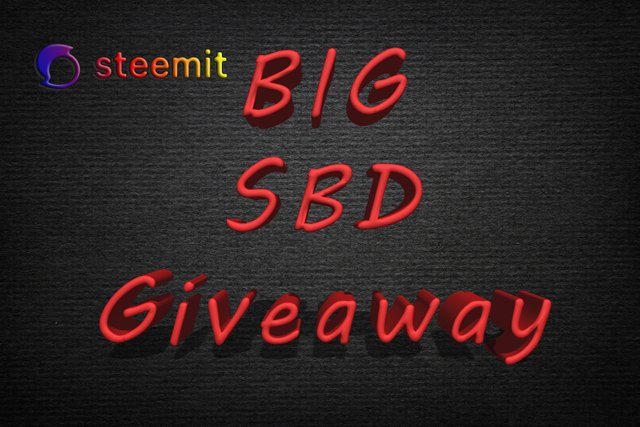 So in order to bring more community attention to eco-activities and to rise the popularity of eco-life we are going to share up to 50-70% from the received sbd.
The percentage of the reimbursement will be mentioned in the each published post!
Return from this post will be 70% of the cost of your voice!
As soon the earned costs of the post will be recieved, we will start reimburse to all engaged steemians, who voted for this post by more than 0.001 SBD (the minimal quantity for transactions).
The only exception - paid upvote services, which feels well enough and without our support.
(boosters, support projects, bots...)
Look for our posts under the tag #sbdgiveaway
Join us! Vote for the ecology and get the symbiotic reimbursement back!
---
---
Follow the @Ukrainian.Trail, and learn about interesting content from newest Ukrainian authors!

Join us to the "Ukraine SteemOn" discord server