This morning I was checking out the prices of my favorite cryptocurrencies on coinmarketcap.com, and I did a double take when I saw Steem Dollars just went up 60% overnight!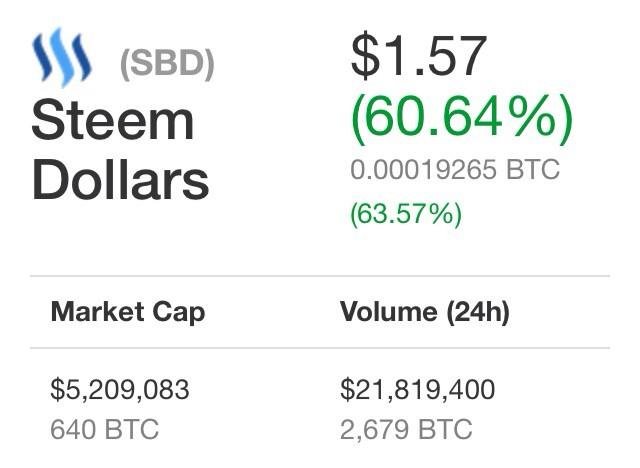 This has been the greatest year for Cryptocurrency in general, and the best is yet to come! Bitcoin has exceeded my expectations, and now it looks like it is time for Steem Dollars and Steem too! Bitcoin blew past my price target of $6000 from earlier this year, and there are no signs of it stopping any time soon! My number one investment advice from here until the moon is to buy Bitcoin and save over time. This year I have been blogging about GBTC, and as of right now Bitcoin on the stock Market is very close to $10,000 a piece, which is the next price target for Bitcoin to Blow through!
If you like this post please upvote and follow @coininstant for more!