SBD just hit $18 USD - lock in your gains now with SBBank!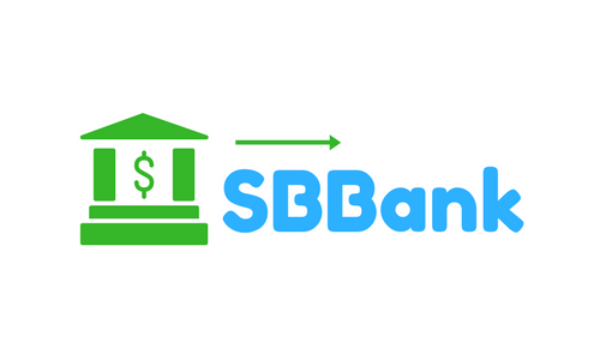 SBBank would like to announce that we will be taking USD denominated deposits via SBD transfer. A single SBD is currently fetching 13 USD, down from more than 18 USD earlier in the session. Our USD demoninated deposit service will allow Steemians to lock in those gains and hedge against further volatility.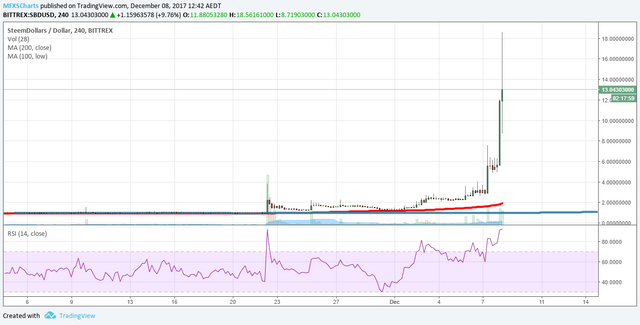 When you convert your SBD to a USD deposit with SBBank, you will lock in your unrealized gains in US Dollar terms. You can also partially hedge against further SBDUSD volatility by sending us an appropriate portion of your SBD holdings. For example if you had 10 000 SBD, you could lock in the gains on $5000 SBD, whilst retaining exposure on the other half.
After you have made a deposit by transferring SBD to @SBBank, you will receive a confirmation transaction to your Steem account advising you that we have received your deposit. Once we have converted your deposit to USD, you will receive a further transaction confirmation advising you of the USD value of your deposit, the date it will mature and the amount of interest you will receive back on top of your principal.
Note that this process will be handled manually, so please be patient - our priority will be getting you the best possible exchange rate on your SBD to USD conversion.
If you have any questions, please drop in to the SBBank discord server and tag one of the team.
Deposit Rates
0200-0999 USD - 10.42% per annum (0.83% per calendar month)
1000-2499 USD - 11.48% per annum (0.91% per calendar month)
2500-5000 USD - 12.68% per annum (1% per calendar month)
Deposits exceeding 5000 USD will be paid 14.02% per annum (1.1% per calendar month).


Deposit Process
Go to your wallet page, click on your SBD balance and select transfer
Enter sbbank in the "To" field
Enter the amount of SBD you'd like to deposit
Enter the number of months you'd like to deposit for in the memo field
Click "Submit" and enter your account's active key to complete your deposit
You will receive a confirmation transaction back advising we have received your SBD
You will receive a further confirmation transaction advising you of the the USD value of your deposit, date of maturity and interest due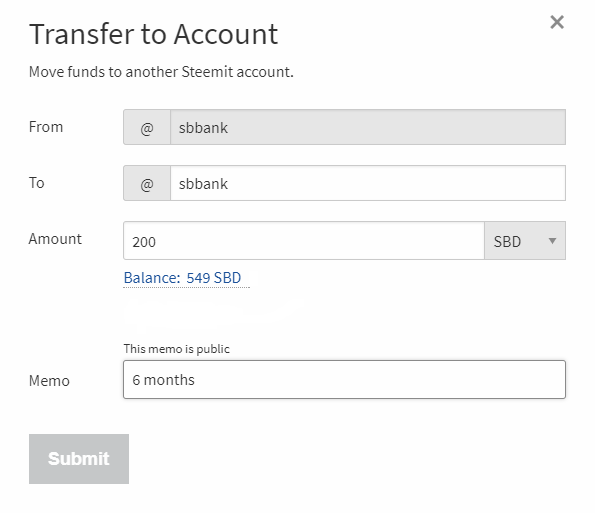 At maturity, depositors can choose to either renew their deposit for another term, or withdraw the USD value in Steem, SBD, Tether or any other liquid cryptocurrency. For security reasons, you will have to prove Steem active key permissions for withdrawals outside of the Steem network.


Our Goal


Rather than an end in itself, SBBank is intended as a proof-of-concept for a substantially larger operation. Though our revenue model is more than sound, this venture would require vast amounts of capital to make it truly worthwhile. In the event that SBBank conducts an initial coin offering at some point in the future, SBBank depositors and the Steem community will be offered advantageous pricing and the right of first refusal.


Want to know more?


SBBank is owned and operated by @Bulleth, @Scaredycatguide, @nolnocluap and @techblogger. We are a team of forex, crypto and equity traders with decades of combined experience in the financial markets. Feel free to reach out to any of us on the SBBank Discord Server if you have any questions.