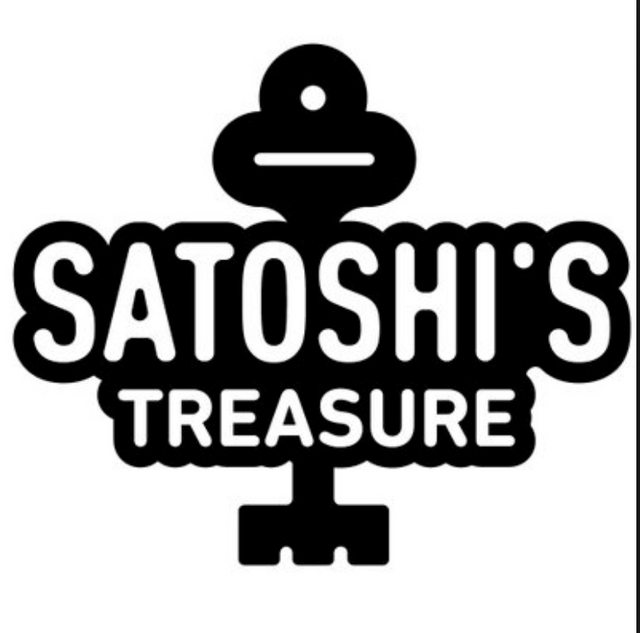 The Story So Far
As you know by now the Steem community has its very own Satoshi's treasure hunt clan. We have over 70 clan members on Discord. If you are an active Steemian over 40 rep you are very welcome to join our hunt. We are currently on the 6th Key. We have obtained key 1 and 2 and 3 were all found swiftly and made public. Key 4 we obtained quite quick as well. It was an Easter egg hunt. Key 5 was called The Hunted Key which had us look for 3 agents. We found one of them and obtained the key. The other 2 agents were never found.
So all in all we are actually doing really well. To award our contributors we have tokenised the hunt. We have issued 1 million tokens on @steem-engine. The more our clan contribute then the more tokens they will receive. If we do end up unlocking the 1 million dollars in bitcoin then we will buy back the tokens for steem and clan members can do as they please with their proportion of the prize. The Earth key was launched last Sunday as as you can see below it has not been solved yet.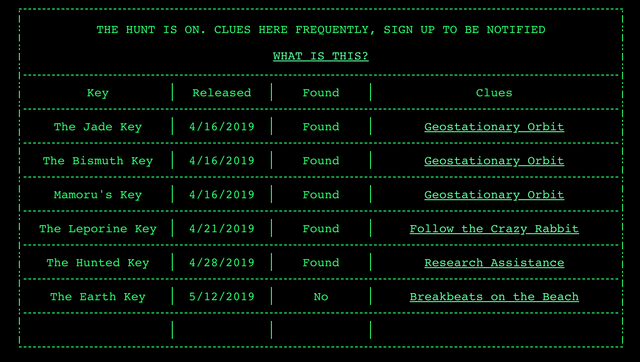 The Earth Key.
Myself , @paulag , @akiroq and @wholeself-in were in the room when the clue came live, torrey.blog appeared soon after. Here is what we read.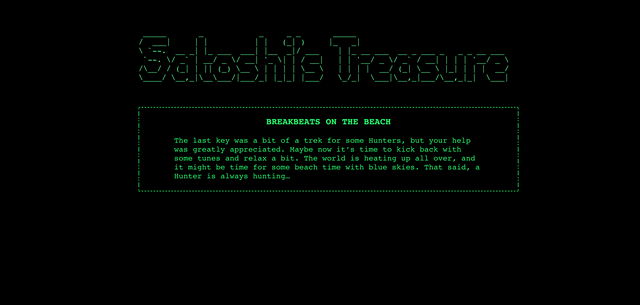 That's it . That's all anyone got. So we got to work checking out greenpeace festivals around the globe. My wife said song lyrics. @paulag and @wholeself-in found an interesting soundcloud channel with the artist doing an earth day demo. What was interesting about this was that one of the team that set up the hunt commented on the song. Also these accounts were activated that day so it was all too conincidental.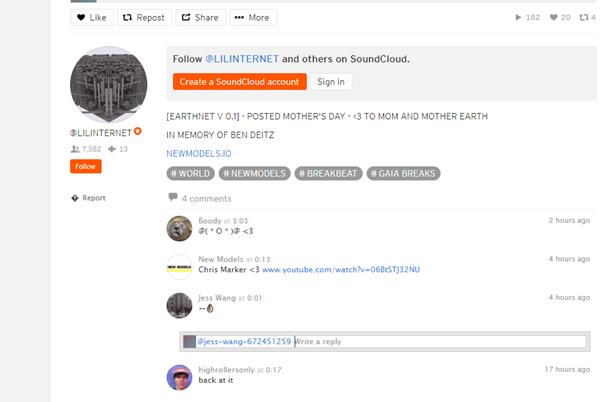 Chris Marker had a link which reveal another song. It included transcripts from a book called Burning Chrome that was in another clue so we were on the right track. So in that file was a 2 qr codes. One was into a key to the next stage of the hunt and the other was a passcode. Before we decoded the file a visitor arrived in our discord waiting room and gave us both qr codes. He was talking in codes. His discord name is W421X and he gave us these photos.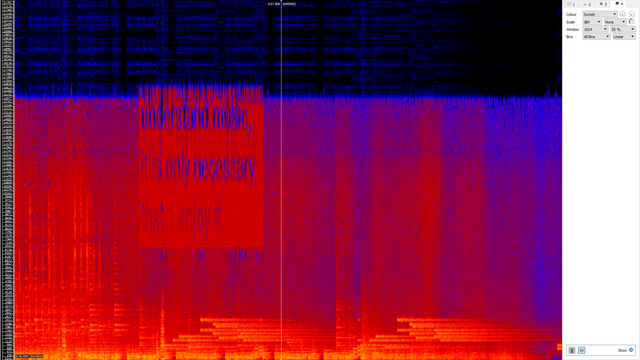 The photo when put through an image editor read It is not necessary to understand music, it is only necessary that I enjoy it.
The passcode and other qr code recealed the next part of the clue.This is where it is important to our steemit readers because noone has solved it yet!!! Can you???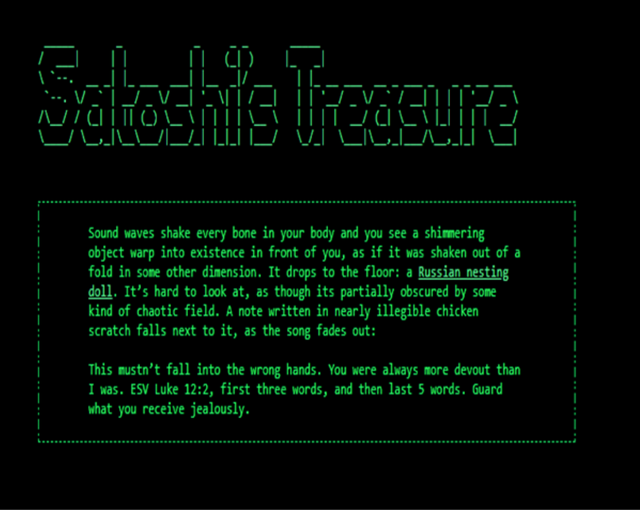 The russian doll link revealed this.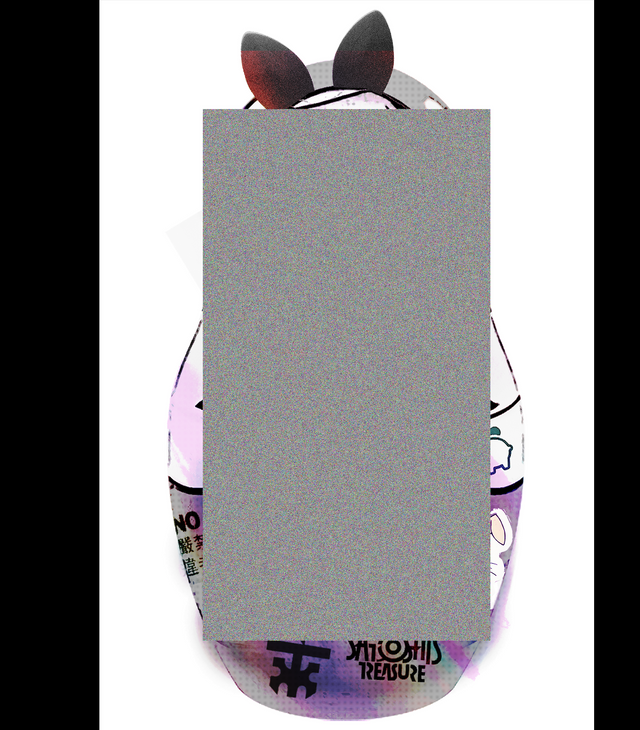 The Russian Nesting Doll, or Matryoshka with a grey noise blocking the image. Now we know there are multiple deciphers to be broken down here. The file is a .bmp which is unusual.
This is when so of the technical clan members got down to business. @anarcist69, @torrey.blog, @juliakponsford ,@xvickx, @wholeself-in, @akiroq. Most of this was gone over my head so I wouldn't be confident explaining what the guys above are trying to solve. But it is a hard one because not one of the other clans with hundreds involved have solved it yet. This is the great thing about this hunt also and especially our Steemit community. We have a great set of talents on hand. Everyone can help with the clue. Some members of the clan started it while others are now taking the clue to the next level. Thanks to @ararcist69 for his skill and knowledge and being part of the clan.
Would you like to join the hunt?
Thanks to the new members for joining up and contributing. .It is very hard to come in half way into a clue so the next time a clue hits down I will send around an @everyone message so you all know when the clue starts. If you join some clues may not be your field of expertises which is fine. The tokens are distributed for those who take part in each key so if you want to sit a couple out and come and go as you please then this is fine. What we want is to have a wide range of people in all locations around the globe that like a treasure hunt. We have grown rapidly and we are now actually onboarding people who want to reach a level 40 to join our clan. I never believed it at first but we have become an onboarding tool for Steem. Who would of thought!! I think the fact that @stephde obtained one of the agent keys meant that we were a force to be reckoned with. And this was cemented by another clan member @jeffagoe obtaining some business cards at the magical crypto conference in NY,
Our Discord Channel
When you join our discord you will enter our waiting room. You will be verified that you are a steem member and then you will be free to partake in the hunt. Anyone who is not on the steem platform may join steem. Publish some posts, build their steem power and when they hit a level 40 rep then you are free to join us. We now have to take our security serious as we are a contender in this 1 million dollar prize.
You can join our discord here
Thanks to @wholeself-in who wrote a summary on discord this morning for our newcomers.
If any of you have a way to decipher the doll and can help us get the key , feel free to give us a hand as treasure tokens are just waiting to be given out!
Regards
@blanchy