You and Only You: Announcing My New Tribe!
If you want something done right, you do it yourself!
And since I'm just like you and think I know everything, I'll just do it myself!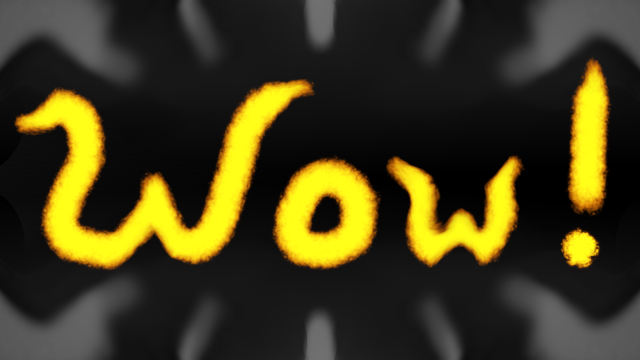 I've been listening to your bitching!
So I've combined your problems into something everyone can enjoy!
I've been awake for three days and I think it's time to reveal what the voices have been saying to me for the past forty-eight hours!
We want the old way back!
My tribe will include three key features!
With more to be announced when I think of them!
Key Feature Number One:
Since you don't like it when other people are on the trending page, everyone gets their own trending page!
That's right! For the first time ever, your post about those things you did yesterday and why will be a number one hit! With the push of a few buttons, you will be able to impress yourself then show all your friends and family how popular you truly are!
But that's not all!
Key Feature Number Two:
Since you don't like it when other people earn money, everyone gets to buy votes!
That's right! Now you too can sit there feeling all warm and fuzzy inside with your shiny new post that makes it appear as if you are making the big bucks!
The only way you will be able to hit that top slot of your very own trending page is if you buy votes from me since that's what you like to do and I'm the one with all the money! Isn't this exciting!
You will work your ass off to the bone! Then, when you're ready and confident enough to place your work in front of yourself and feel the success you've always thought you deserved by default, you can hand over your hard earned money to me!
I will then guarantee your new post sits above your old posts so people know that post is the best thing you've ever done!
The reward pool will issue thousands upon thousands of new tokens daily and all content producers will be excited to hear the fact not only do they get to pay me, but they also get to receive a guaranteed up to 10% profit but usually about 1% for every post they produce! Everyone gets an equal share to eliminate hard feelings and jealousy!
Since I'll always own about 95% of all the tokens, you'll never have to worry about running out of votes to buy!
All you have to do is show up, work hard, pay me, then collect your participation award!
Nobody gets left behind!
I know that sounds crazy but that's what you want and I'm going to be rich! If I'm rich, you're probably getting something, too! Isn't this exciting!
You see, in order to place your new post above your old junk so it looks nice and popular there in the number one slot, each post you publish will become more and more expensive! If you don't purchase your top slot, others will think the post is crap!
Since you'll be so busy congratulating yourself on a job well done every day, then hitting up the market again to buy more tokens for tomorrow, you won't even notice how I'm consistently selling! A stable market is a happy market!
All I need is about 1000 of you suckers to pad my wallet for the rest of my life! Plus you earn a little bit, too!
You won't want to sell yours though because those profits go right back in to purchasing more of my votes! Each vote will be cheaper and cheaper until you realize I have a lambo and you're still trying to get rich thinking this model is what everyone wanted and the tokens should moon any day now!
Key Feature Number Three:
I will set up a bot and it will randomly select three posts from the community and then publish a post automatically, under my other name, to highlight the best of the best the community has to offer! I will do this ten times each day and vote for those posts with all of my stake I've set aside in that account so you have a chance to win more visibility!
Everyone will flock to these posts since they'll appear on the Master Trending Page and I'm the big whale around these parts so people will want to get to know me! They will come to thank me for doing a good job and then maybe see your post plus they'll think I might actually vote for them for free someday just for saying nice things!
Majority of all comments will be of a positive nature and nobody will have a reason to argue anymore!
All 44000 Blacklisted Accounts Will Receive An Airdrop!
That's right! Everyone loves second chances!
Since you were all labelled spammers, scammers, and bidbot abusers, then got added to a list, it became incredibly easy for me to find the market I feel would be the most interested in this concept, and they don't know any better!
Your first post is free and then you know where to find me when it comes time to become the successful content producer you always wanted to be!
So when you receive your airdrop, simply hand that over to me and be all you want to be, plus finally have the chance to live out your wildest dreams!
There will be no downvotes!
That's right!
You'll have total freedom to do whatever you want as long as it puts money in my bank account!
So tell your friends! Tell you family and when you do, don't forget:
That's right! I helped your mom!
Disclaimer: Bullshit! This entire thing, from top to bottom and everything in between was bullshit! It's even tagged as 'satire' and that's because it's bullshit! Nobody in their right mind would be able to pull off such bullshit and if you were actually interested, you need to go to the hospital and have your bullshit detector re-calibrated before you lose everything including the house, car, children, and cat. I'm not making a new tribe. I'm not airdropping any tokens. I'm not planning on scamming anyone out of anything. I just wanted to write a goddamn joke today! Again! This was ALL BULLSHIT!

Credits:
Youtube video linked to source.
All art and images seen here were produced digitally, by me.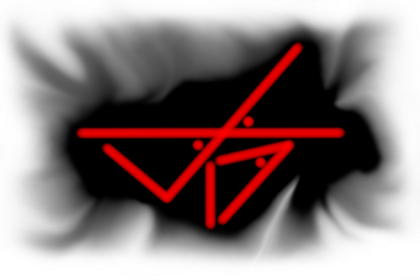 All content within this blog is 100% organic ACTUAL CONTENT and contains no paid vote additives!
"The truth is stranger than fiction."
© 2019 @NoNamesLeftToUse.  All rights reserved.