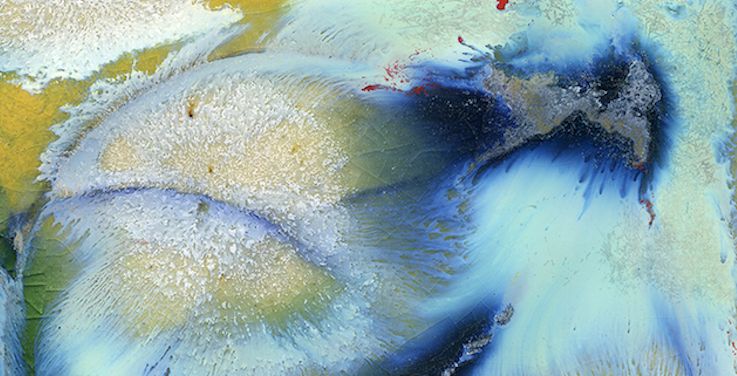 Thank you @paolobeneforti for creating steemarket and this new art contest! I rarely if ever do contests here but if invited it's hard to resist because it's an honor, so I appreciate the invitation.
My submission is a small glaze painting called RIVERLAND OF THE COSMOS in the category of painting.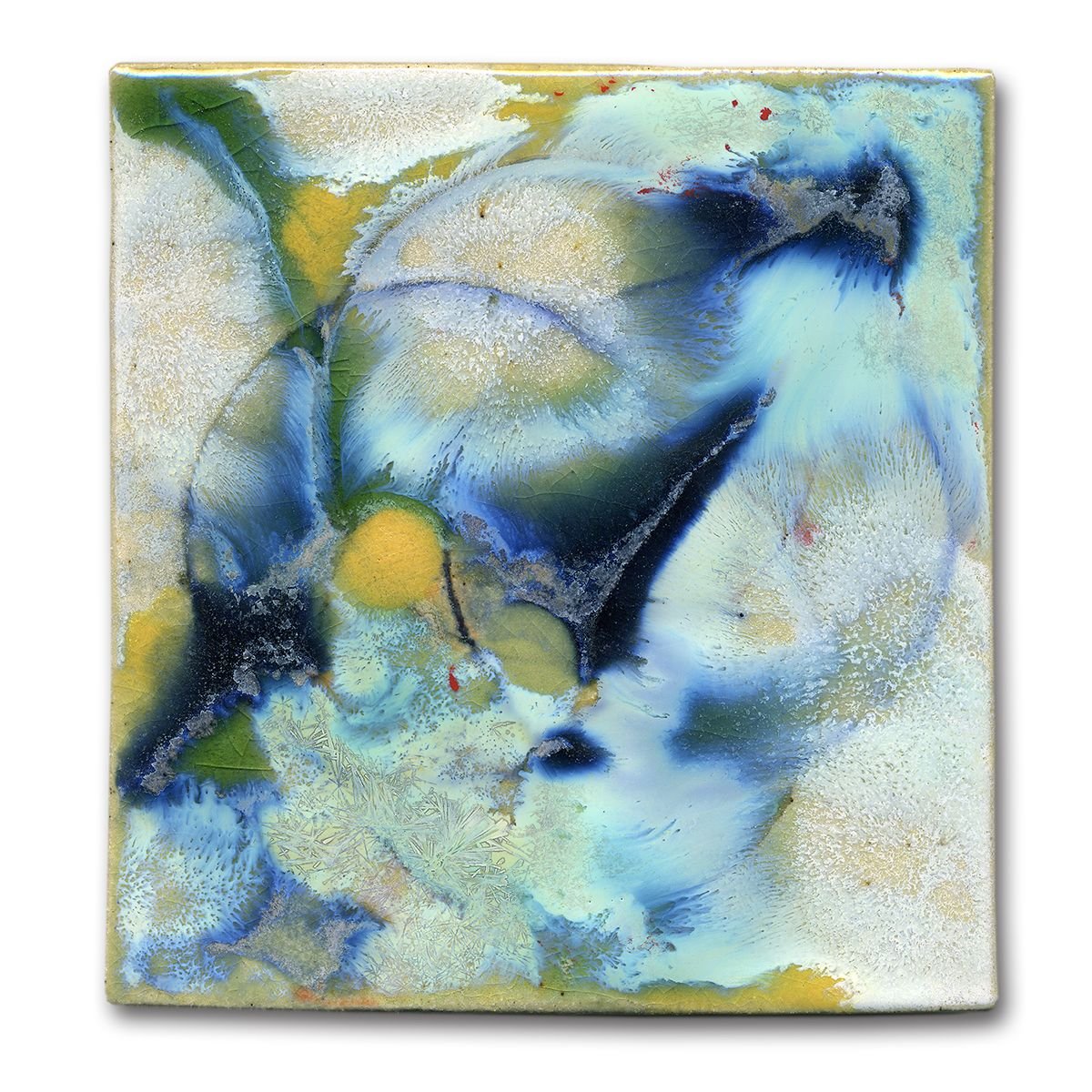 6.5 inches x 6.5 inches, 2013
This is a painting on a ceramic surface. I used layers of glaze and then fired it and then added more layers of glaze strategically and fired and repeated until I've created the effect I sought.
For me this piece can be seen as the various abstractions one can see when looking into a rushing river as it hits stones, and is also simultaneously a view of the cosmos. It has both a micro and macro perspective and that is something I find fascinating about life and nature - how it mirrors itself on these levels.
Another 2 details here: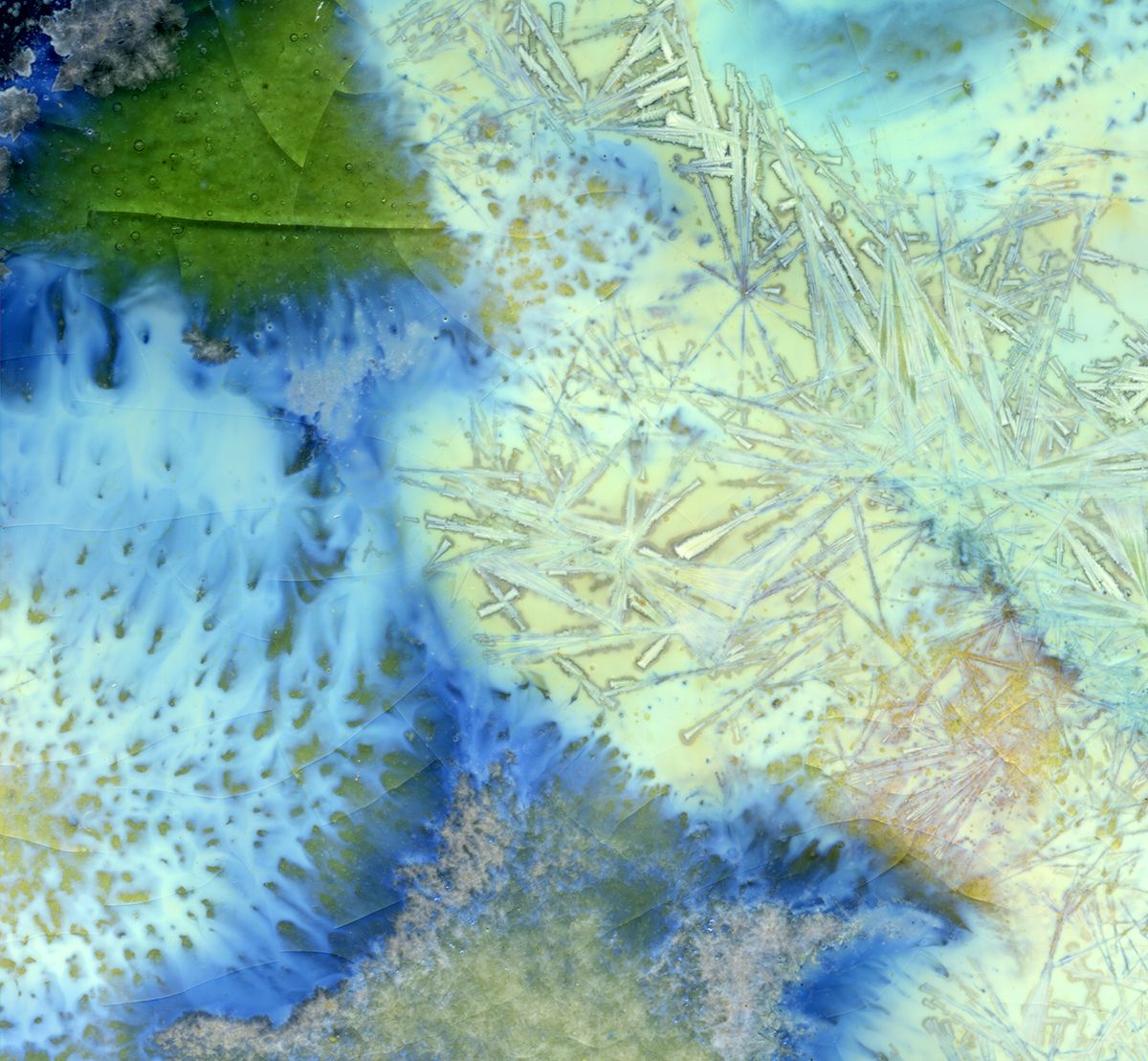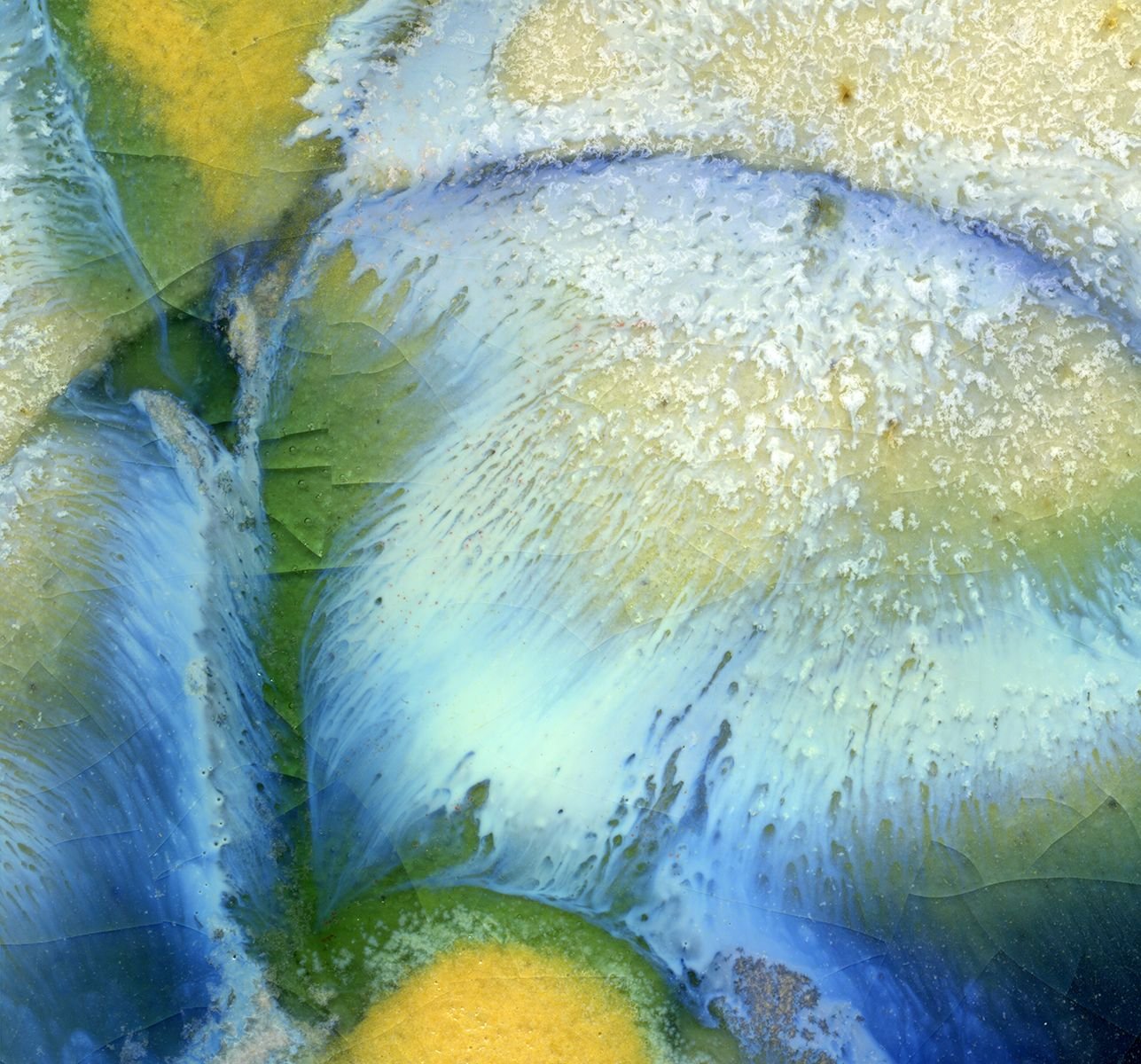 I always welcome comments and engagement here, so if you feel moved to please let me know what you think! Thank you as always for supporting my blog.