First fairtrade Bitcoin
First fair trade Bitcoin
Binance just announced on Twitter to spend all new fees they collect for new token listings to some charity porjects.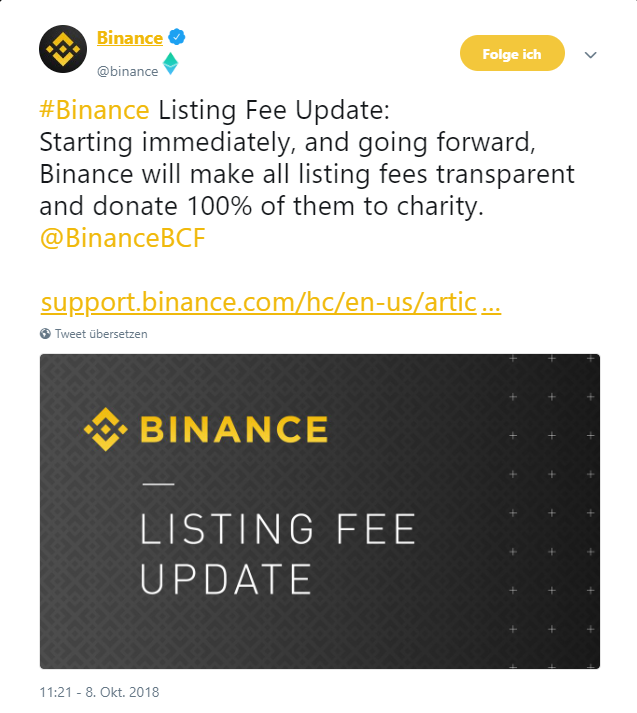 At the moment there is no fixed lising fee, he project teams have tu make a offer to binance. Binance offers all coins, that are in the listing process at the moment, to chance there contract, so these funds will go to a charity project.
To have the full controle of the charity funds Binance founded a new charity foundation called The Blockchain Charity Foundation
In my oppinion binance goes the right way at the moment and maybe they are rolling on a total new movement in the crypt exchanges world to give some greater good.
Happy traing.