Back For Another Week on Strava
Getting serious again and getting back into running. I like to use my run as a way to commute because:
I don't have a car
Public transport in Auckland is pretty crap
It is a perfect way to use dead time to get some exercise in
I use it as a warm up for other training sessions
As this is my first run for the week, it was feeling pretty good and was running pretty fresh even after a swim squad training session in the morning. This leads nicely onto my bike session at home.
So my #runforsteem saw me running through South Auckland again to get home. Although it was a wet evening earlier, there was no rain during the run but had a nice tail wind with me most of the way.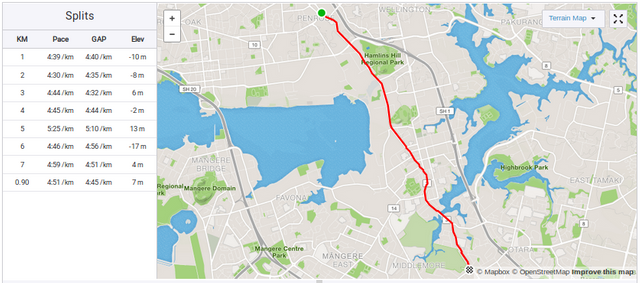 The details of my run with my new watch
Run location: South Auckland, New Zealand
Total Kms: 7.8km
Watch: Amazfit Stratos 2
App: Strava.com
The details of my run on Strava can be found here:
https://www.strava.com/activities/1633257862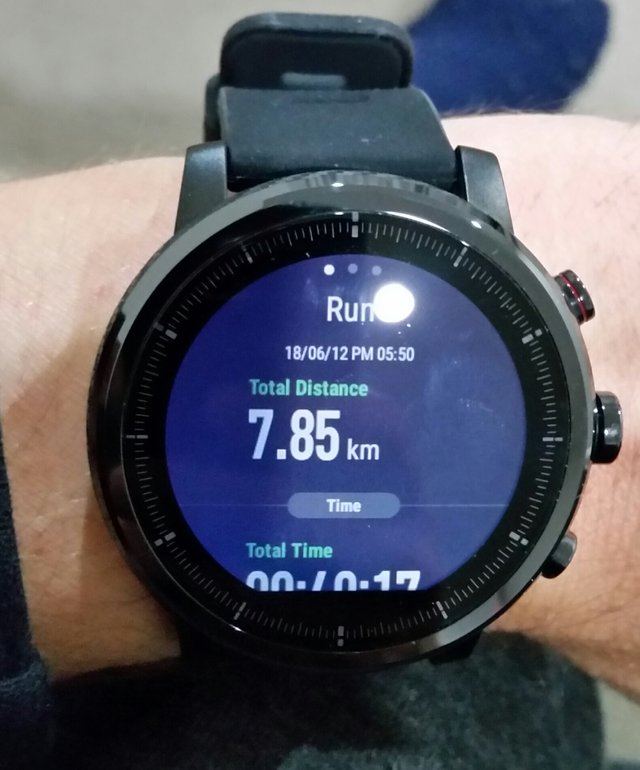 Forgot my selfie, but took a pic of my watch instead
My latest updated to the @runningproject is about "Using The Jack Daniels Formular to Run Your next 10km", so feel free to look it up below:
https://steemit.com/runningproject/@runningproject/using-jack-daniels-run-formula-for-your-next-10k-for-runningproject-week-1
If you are interested in being involved in #runforsteem see the link below:
https://steemit.com/runforsteem/@jumowa/28th-runforsteem-payout-and-29th-runforsteem-challenge-june-9nd-june-16th
If you have found this post useful or interesting, please consider Commenting, Upvoting, Following and/or Resteeming @run.vince.run