🏃 My Running Log | Andover Parkrun | 06/07
I just finished a 5.007km run that lasted about 0hh:23mm:15ss !

I was hoping to get back into regular running this week but it just wasn't to be, last Sunday's Lordshill 10k really didn't do me any favours in terms of my recovery after my leg injury and gave me a little set-back. It was dog walking and Zwift riding on the agenda throughout the week, and I spontaneously decided last night that I'd try to run Parkrun today and see how I got on.
It was a hot morning (not a cloud in sight), but as I wasn't going anywhere near 100% it was quite pleasurable. The first 500m were probably the most painful, but after that my leg started to feel better, but then the last 1-1.5km I could definitely feel tightness once again. I finished in 23:15 which isn't overly bad but it's a bit degrading as I'd like to still be pushing under the 20 minute barrier once again, and it's going to be a long slog to get back to the condition I was in 3 months ago. Hopefully I'll bounce back stronger and can push under 19 minutes in the next two months.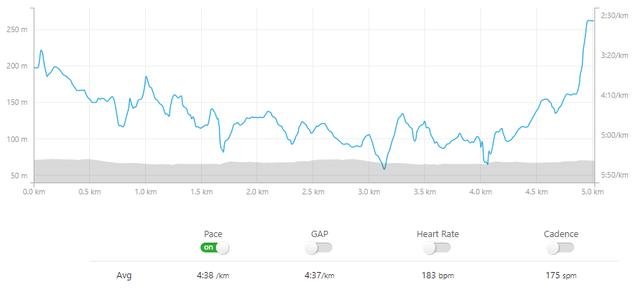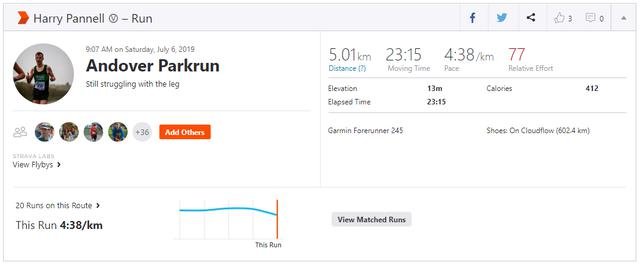 Check out some detailed info at
my EXHAUST page
Join me in testing out
EXHAUST
!