🏃 My Running Log | Andover Parkrun | 22/06
I just finished a 5.069km run that lasted about 0hh:22mm:21ss !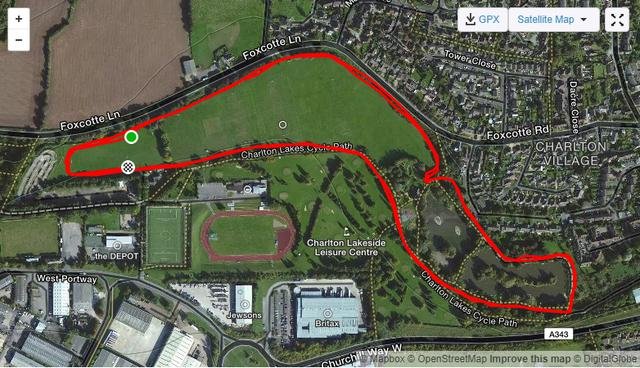 The leg injury that has stopped me from any serious running for the past 6 weeks seems to have finally subsided, and today's Parkrun was the first real pain-free run I've had since the Southampton Marathon. For 3.5km I barely felt anything in my leg, and it was just the final 1.5km where there was a very minor niggle. Very good news!
Before it started, I was telling myself that I'd be happy if I could run a 22 minute 5k, and today I ran a 22:18 5k so I wasn't too far off. Having done pretty much no exercise for the last 6 weeks due to both the injury and my exam season, I'm surprised I could do that. I ran the first 2.5km in a very good time and got quite carried away at the start; my form was absolutely fine and my legs definitely felt as if they could push on, but my heart rate was a lot higher than usual for the paces I was running, so I'll need to get used to running fast once again.
I have a 10k Road Race event next Sunday and I'm pleased that I'm actually going to be able to run it - it was getting touch and go as to whether my leg would be capable. I was aiming for sub-40, but frankly I have no chance at that at the minute. Instead I'll have the race plans A) 42:00 B) 43:00 C) 45:00.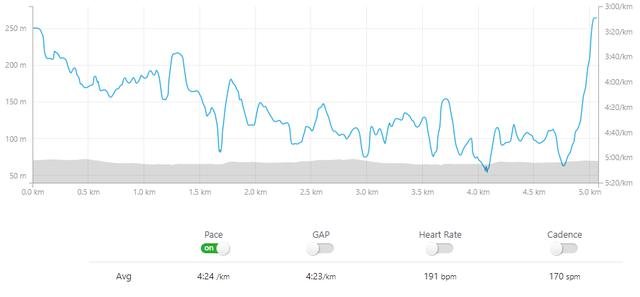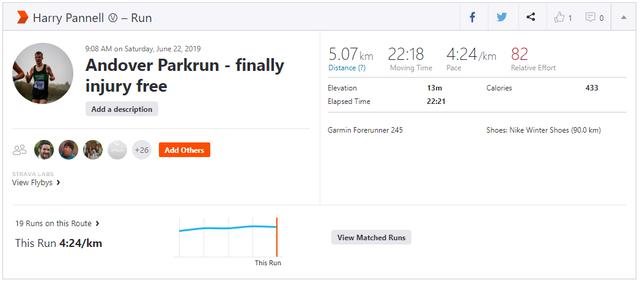 Check out some detailed info at
my EXHAUST page
Join me in testing out
EXHAUST
!