Friday Afternoon Forest Run
This was a very pleasant afternoon slowish run through the local forest. First part on paths and forest roads with lots ups and downs and roots and holes and jumps and ...
Second part on a tarmac road back home with a short offroad detour.
Excellent.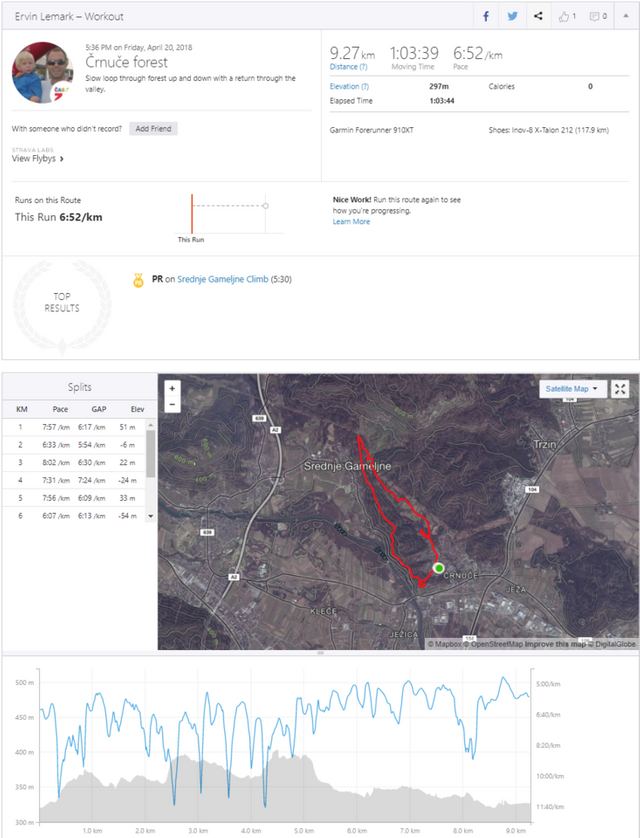 This is a consecutive day of running no. 8.
Tomorrow morning I intend to be a part of a Tek Petra Levca, 10 km trail run in nearby Trzin.

My goal is to be there and have fun.
Follow @runningproject and run, of course :)