I was back in the kitchen yesterday making some snacks to keep me going. I've started making some oat bar snacks, following a recipe my wife gave me. They are really yummy and filling, as well as being nice and healthy.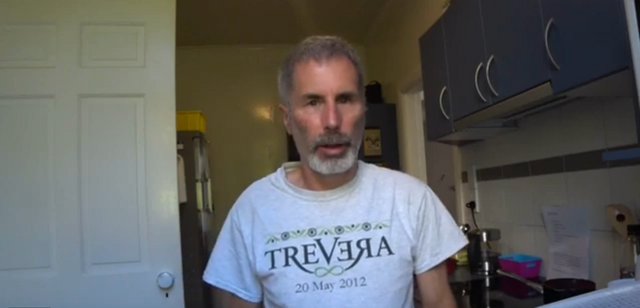 This time I used the left over rhubarb puree from my gel making escapade and it worked really well.
Check out the video and see how easy it is to make your own bars.

---
Steemit etiquette
Do write meaningful comments
Do discuss the topic in the post
Do tell me about how we share an interest
Do take the time and effort to actually read the post before commenting
Don't ask for follows
Don't ask for votes
Don't say you have voted for a post and then not vote for it
Don't say you have resteemed a post and not resteem it
Don't write short coments like 'Nice post'
Do be the sort of person you want reading and voting for your own posts.
---
Don't forget to check out my Dad's blog
Who else can tell you stories about impersonating an officer, stealing a military aircraft to go on a booze run, or steal military aircraft and go on an unsanctioned bombing run - and that's all before he turned 18!
Check out @len.george and find out what other madness he got up to!
---
Are you new to Steemit and trying to figure out what it's all about?
Head over to: https://www.steemithelp.net/. It's the best place to get a handle on what the platform is all about.
---