Czy niedzielny poranek jest dobrą porą na wystartowanie w biegu? Nie wiem! Na pewno wymagającą kiedy trenuje się w większości po południami.
Dziś po piątkowych zmaganiach w parach postanowiłam wystartować w biegu ulicznym na 10 km. Pozornie wydawałoby się, że wszystko jest w porządku, nóg po piątkowych zawodach nie czuć, a jednak to tylko pozory!
Is Sunday morning good time for competition? I do not know! For sure it is challenging when you train in the majority on evening.
Today after Friday's struggling with running in pairs I decided to start in street race on 10 kilometres. Apparently it seems that everything was alright and I did not feel legas after Friday start, but that was only appearances!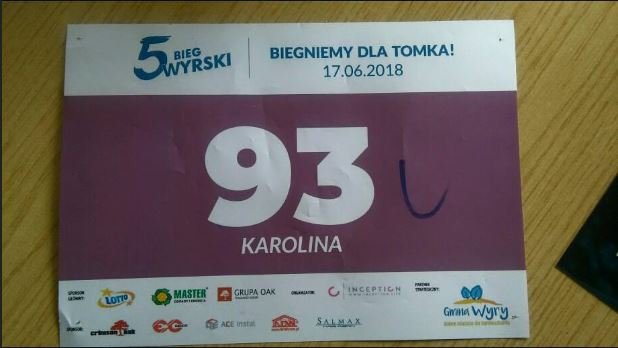 Dziś już nie taki szczęśliwy numer // Today it was not so lucky number
Upał na trasie, a także pagórkowaty teren sprawił, że czas pozostawia wiele do życzenia, jednak nie poddaję się!
Start był dosyć wcześnie bo już o godzinie 9.00, niestety, zaspałam...
Nie pamiętam czy budzik dzwonił o 6.30 czy nie... Obudziłam się o 7.20 i z lekką paniką szybko poszłam robić śniadanie, następnie szybkie ubieranie, lekki makijaż i wyjazd aby przed 8.30 być już w biurze zawodów. Zdążyłam, nawet z lekkim zapasem. Wszystko szło dobrze :)
Trener postanowił być dzisiaj moim pace makerem, jednak na niewiele się to zdało... Już po 2-gim kilometrze czułam, że tempo jest dla mnie za wysokie, że to nie mój dzień. Trzymałam ile sił w nogach jednak podbiegi na pętli, którą pokonywaliśmy dwa razy mocno mnie zastopowały.
Heat on the track and hilly terrain caused that my time leaves much to be desired hoever I am not giving up!
The start was pretty early because at 9 AM, unfortunately I slpet in today!
I do not remember if my alarm clock rang or not... I woke up at 7.20 with light panic but I promptly went to make breakfast then fast dressing, light make up and leaving! I had to be in competition office before 8.30 AM. I was on time, even there was still time for good warm up!
My coach decided to lead me in this run but it did not help... Just after 2nd kilometer I felt that this pace was too high and that this is not my day. I held him with all of my strength but the hills on the loop which w ran twice was very hindering.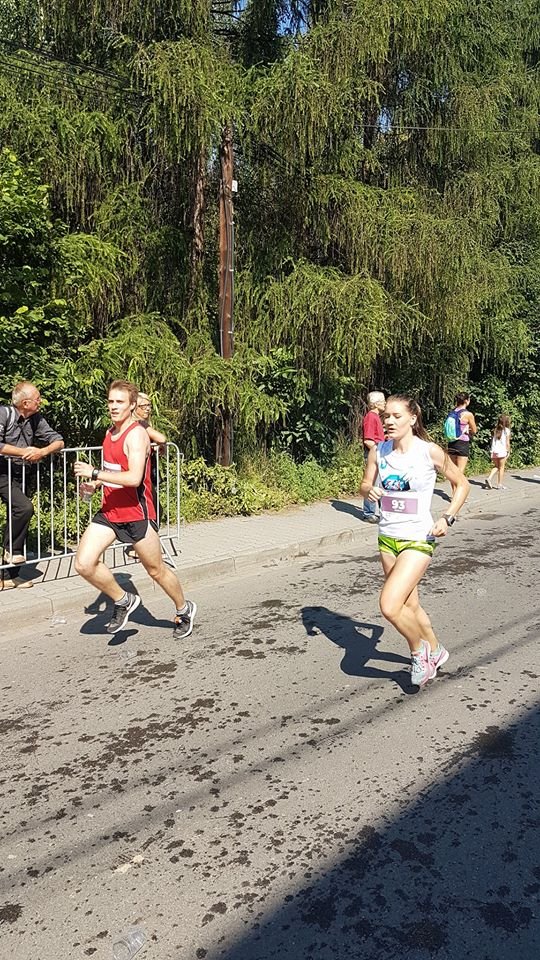 Walka trwa! // The fight goes on!
Na ósmym kilometrze bardzo walczyłam z zakwaszeniem, które było odczuwalne niesamowicie.
W efekcie uzyskałam czas 43:45 uzyskując najlepsze tempo od 3:50/km, a najgorsze w okolicy 4:50/km.
On the 8th kilometer I was fighting with acidification which was terribly noticeable.
In the end I accomplished run in 43:45 minutes. The pace which I kept was from 3:50 minutes per km a the worst pace was in 4:50 minutes per km.

Moje tempo // My pace
Podsumowując były to dla mnie jedne z najbardziej wymagających zawodów w ostatnim czasie.
W sezonie wiosennym zmierzyłam się już z 4-ma biegami na 10 km, dwa biegi wyszły w granicy 42 minut, a dwa w granicy 43:45.
Aktualnie troszkę odpoczynku, a za dwa tygodnie start w biegu górskim! Oczekuję z niecierpliwością! ;-)
Kilka wniosków z dzisiejszego biegu:
debiut stosując mocne zawody w przeciągu dwóch dni,

zbyt mocne tempo już od samego początku,

pagórkowata trasa - mało treningów na podbiegach,

czas na odpoczynek,

psychika ma ogromne znaczenie - głowa nie może odpuszczać,

pół żartem pół serio - piękny medal za uczestnictwo.
To sum up it was one of the most demanding competition lately. In the spring season I ran 4 races on 10 km and two of them were in pace about 42 minutes and two in 43:45 minutes.
Currently I need some rest and in two weeks I have race in mountain running! I can't wait!
Conclusions form today's race:

Debut in running competition in two days,
Too strong pace from the beginning,
Hilly route - not many trainings on hills,
Psychology has huge impact - head cannot give up,
Some like it Hot - beautiful medal for participation.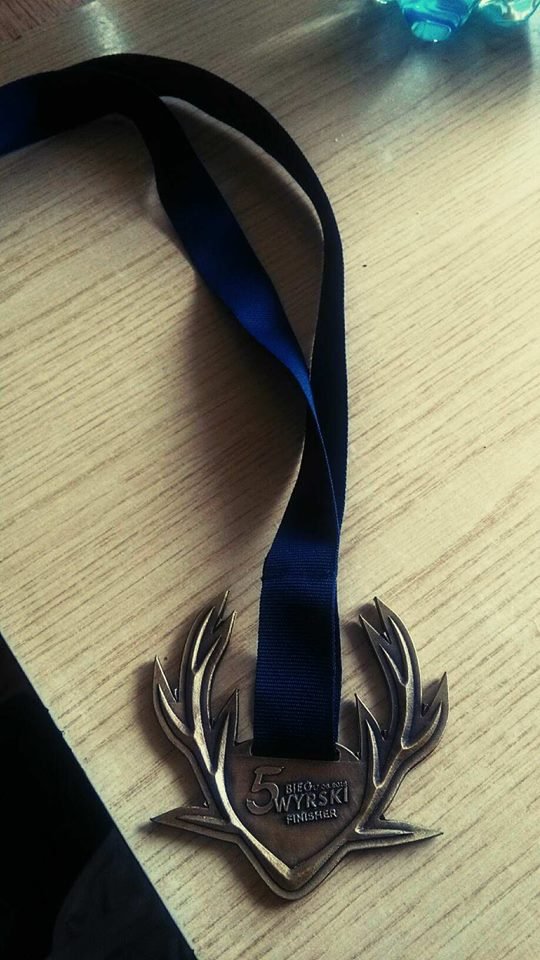 My one and only prize today!
A wy? Wolicie biegać rano czy wieczorem? Dajcie znać!
And you? Do you prefer running in the morning or not? Please let me know!
I am part of #runforsteem challenge! This is great initiative!
Also please see #runningproject.