The other day felt a bit anxious at home, enclosed between the four walls of the room where I usually work.
8:32 pm.
''Need to take urgently a deep breath of fresh air''
(my subconscious thoughts probably)...
Neither short or lazy, Took my (a bit abandoned) adidas trainers and went for a run.
Plugged on Spotify, a running tracker app... And crossed the empty streets in the middle of a quiet and a cool night of October.
(didn't forget the stretches!)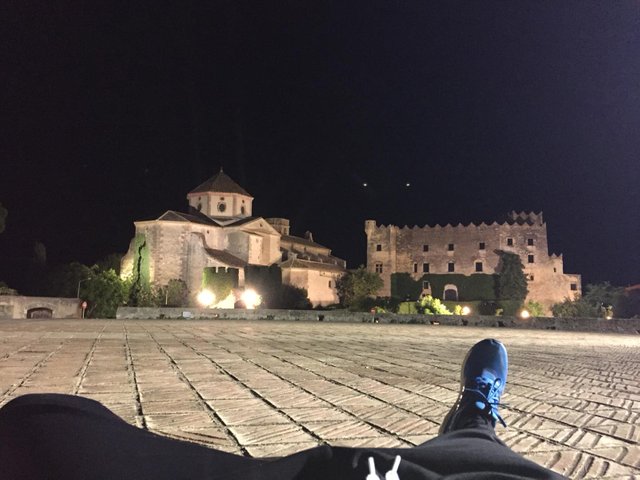 And it felt amazing! Definitively I have to recover this old habit of mine.
For such a long time of inactivity, didn't made a bad run at all!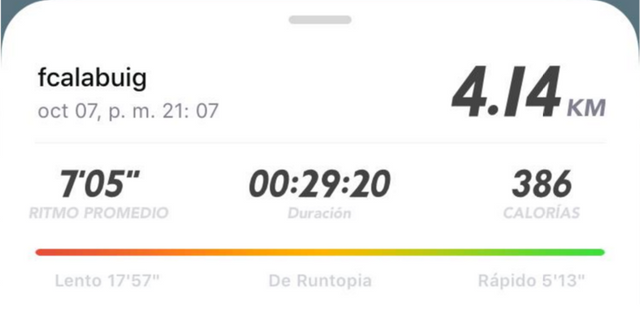 Later I realised that my fellow steemian @toofasteddie it's a proud member of the @runningproject initiative.
One of my biggest defects (regarding sports) it's the perseverance. I always start motivated but I lose interest in weeks/few months.
Thought that joining that community could be a big boost to my perseverance. If I get used to publish my results and running progression... someone will miss it later if I stop doing so!
And for that reason I'm joining. I'm not (yet) a consistent runner but I'll be working towards that goal.
Also I did a bit of homework and made a little delegation to @isotonic. I also joined the curation trail thorugh @steemauto:


joined the Discord server... And now I'll request my enrollment into the community. I'll keep you updated :)
Non stop running!
---