... And here is the announced third and last part of this blog!
As readers of previous 2 parts already know I am revealing everything you wanted to know about the Running Streak.
The basic definition of Running Streak is: if you run 1.61. km or 1 mile each and every day on consecutive days, you are on a Running Streak and you are called a Streak Runner.
In this part I am covering the following content:
- tips and tricks on how you can start your own Running Streak and
- how to overcome challenges (weather, ill health, motivation...).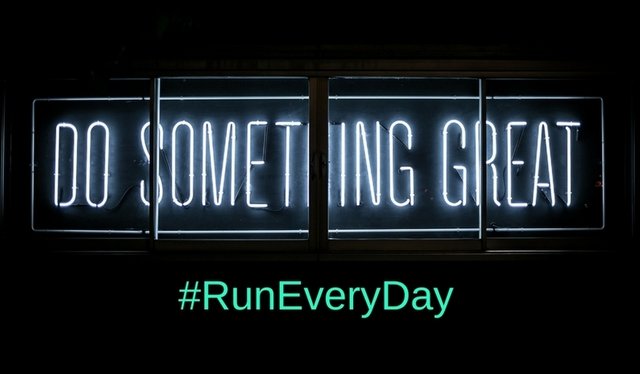 Source
Feeling intrigued and would like to try the Streak Running?
Let me share some tips and tricks to make Streak Running experience as pleasant as possible. And also easier on days, when it will not feel easy...
Start small and run only a 1.61 km or 1 mile per day.
Even if you are a Streak Runner, you should have "rest days". Your body needs a recovery. Rest day for a streak runner is running 1.61 km or 1 mile in very light intensity and at a slow pace. Make sure you have a number of "rest runs" each week You can add even more "rest" if you do a "rest run" in the morning and then your next run is no sooner than in the evening of the next day. Your body will have more time to recover.
Make sure that you add variety and fun to your runs. Change routes, intensity, pace, add hills. Try to run some runs in company with a fellow runner. Once you are fit you are adding distance as well.
You can also run according to the training plan that you use for your next race and still have your streak run alive. Just make sure that when there are rest days with no running on your training plan you do run the shortest distance: 1.61 km or 1 mile at a very slow pace and light intensity.
Do not forget to warm-up and cool-down prior and after your daily run!
You can also use a foam roller a few times per week.
Last but not least: be proud and happy and have fun with the Running Streak. Consider it as a nice challenge or even a game. Many are playing this game. Some are Streak Runners for a very, very, very long time!
What else is good to know?
I bet there are many questions popping up while you are reading this. Some of you may feel like this is not healthy. And what can you do when you have a cold? Or outside is a really unpleasant weather (rain, snow, cold, ice, or very hot)?
Let me answer some of these questions.
Who can be a streak runner?
Running streak is for everybody who is in reasonable health and able to run 1.61 km or 2 miles. The United States Running Streak Association recommends that potential streakers should have been running on a regular basis for at least six months. When in doubt, ask your doctor.
Isn't running every single day bad for you?
Too much running (hard and long every single day) will certainly lead to burnout. However, the definition of streak run is 1.61 km or 2 miles per day and this mile can be slow and easy. As Ed Eyestone explains in Runners World article from 2009: "So is a little running on a rest day okay for mere mortals? It can be. As long as you keep the volume and intensity very light, you can still get the recovery benefits."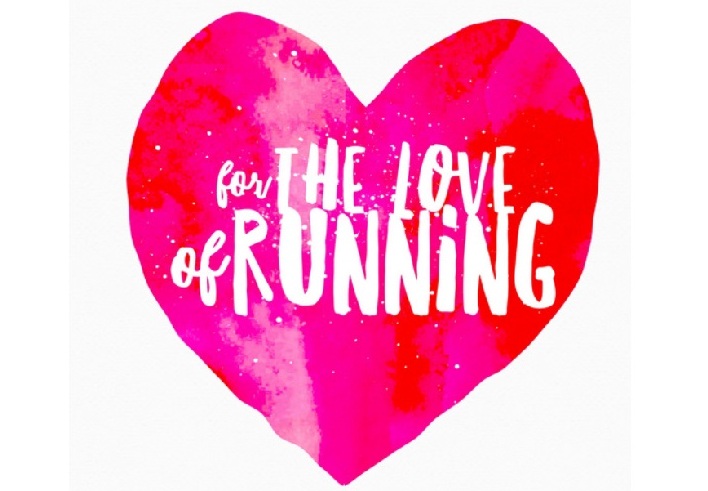 Source
Can I walk, bike, cross-skiing kilometers count that as part of the streak?
Unfortunately, we are after Running Streak, not just working out streak. So, the answer is no. Of course, any sports is fine but you would have to add the necessary 1.61 kilometers or 1 mile as a "spice" to any cross-training.
Should I do this if I'm injury-prone or injured?
No, not recommended. If you're not sure, ask your doctor.
It is really bad weather outside. What now?
Many Streak Runners go out regardless the weather. Others go on a treadmill on such days. There are also some (me) who monitor weather forecasts closely and have a run when the weather is kind to runners.
Short bonus chapter: get additional boost and register as a Streak Runner!
I was well on my Running Streak when I gradually found out that many people, all over the world are on Running Streaks. That gave me additional motivation to continue.
There is a web page where you can find all registered and retired Running Streaks and you can register your Running Streak (after you are on the Running Streak for more than a year) as well.
Currently, there are 6 registered streak runners, who have running streaks longer than 45 years and they still continue the streak! American runners are here, international here.
I am registered as well: you can find me on 67th place on the international list of active streak runs.
---
---
I thought some of you might find all these information about Running Streak interesting and useful. I hope at least a few of you will be intrigued enough to do your first Running Streak later today or tomorrow!
Let me conclude this blog with a boost of motivation! It is a short 11-minute video about another daily runner, Joy Johnson. She is sharing some wise words about running and life in general... Enjoy watching!
Thank you for reading! Looking forward to your comments, questions, and the takeaway!
---
---

---
---
If you liked this post and you like running, you might also like to read these:
---
---
If you run, apply to Runningproject. Project connects runners on Steemit! Isotonic can help you run and "regenerate" after your run!