STEEM - "After the Apocalypse"
Those who survived and have a STEEM account with friends and money on will have an easier way to reconnect with lost friends and tradeable token then, for example, Bitcoin and pretty much everything else.
That is why STEEM is valuable in the state it is in right now. SMTs will come, and add extra value to this blockchain allowing organisations/companies of people/project company a group of people or single individuals to create their own entity token/share/stock making STEEM more business-friendly.
But even without further development, STEEM is valuable because of the two reasons I gave about STEEM after the "Apocalypse".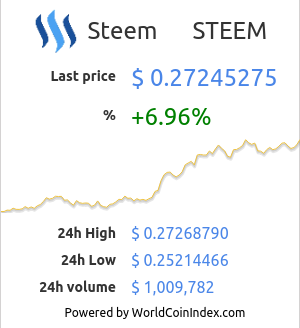 So I bought more STEEM from the market, even powered up some of it and expect many more to do the same. $1m Volume today :)
If you want to talk with me, I am at http://SteemSpeak.com as always, 2.5 years non stop without panic buying/selling or FOMO.