I'm in Denver this week and went out for a walk after work tonight. I strained my hamstring again last week when I slipped on a muddy trail so have been taking it easy. I started tonight with a warmup walk for a little over a mile, then did a run walk for a mile and three quarters and then finished with a mile cool down walk. The run portion was along the South Platte River trail, a concrete path along the river for bikers and walkers. There were a lot of people out enjoying the nice weather and the beautiful sunset, including the countless homeless people who live in Denver.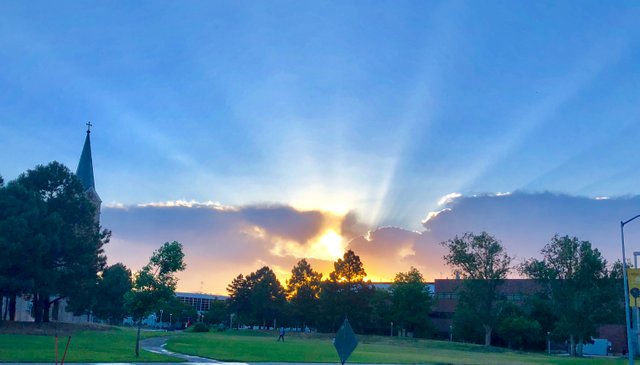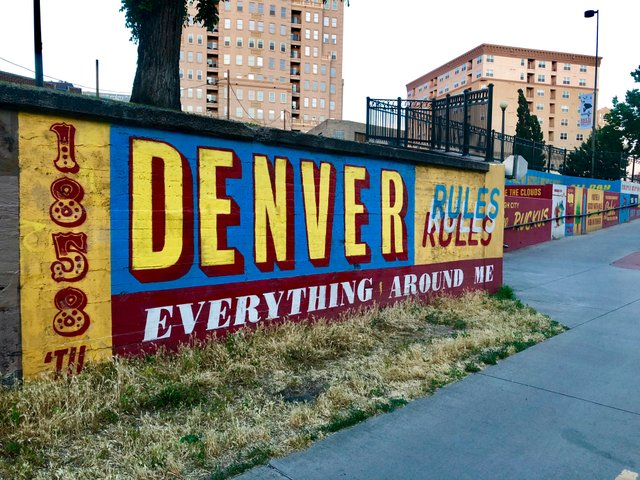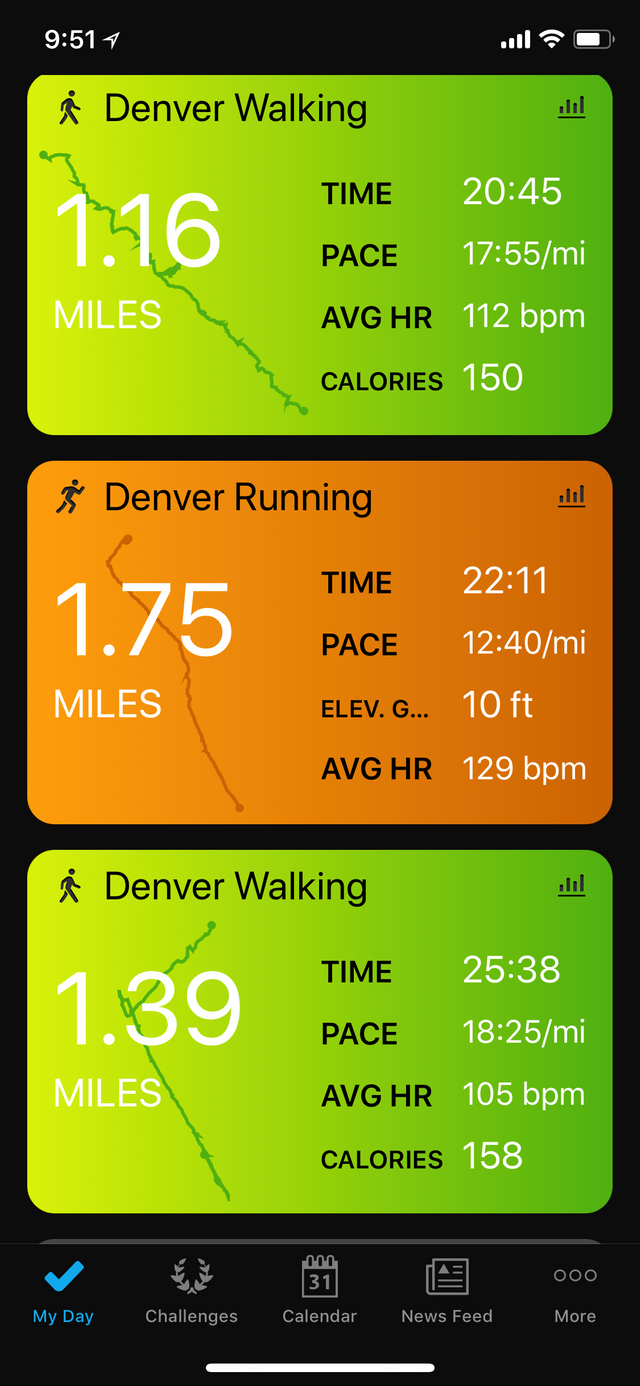 Here's an aerial of the run portion.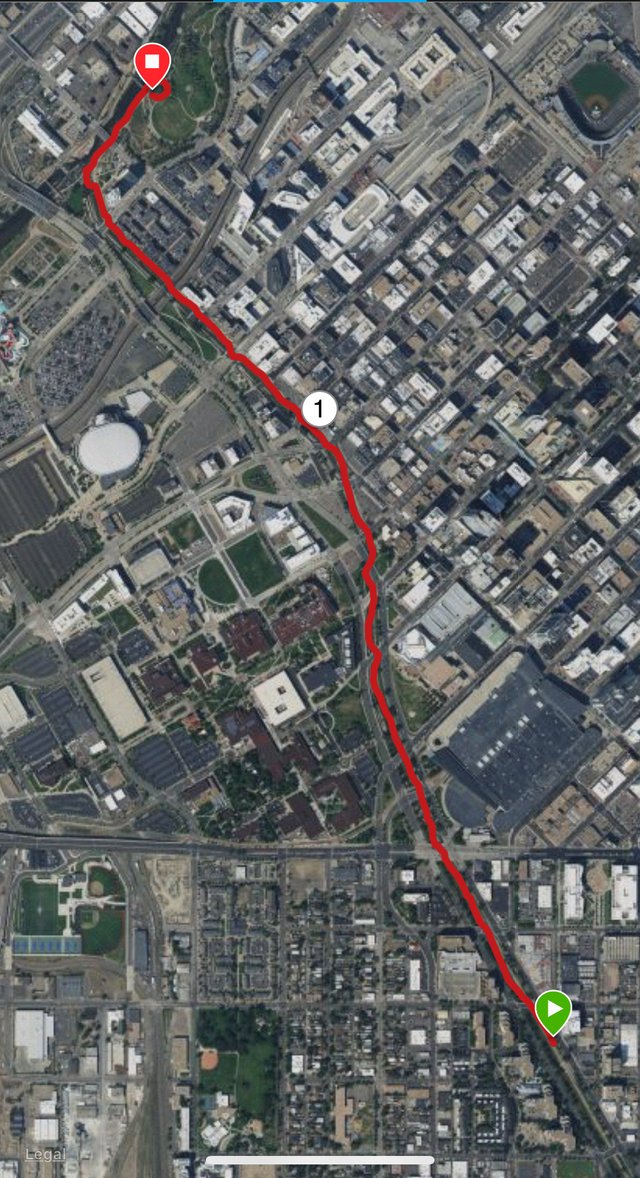 The trail is flat and straight for much of it, with frequent bridges passing over the trail. I used the bridges to time my run walk timing, changing between running and walking every time I passed under another bridge.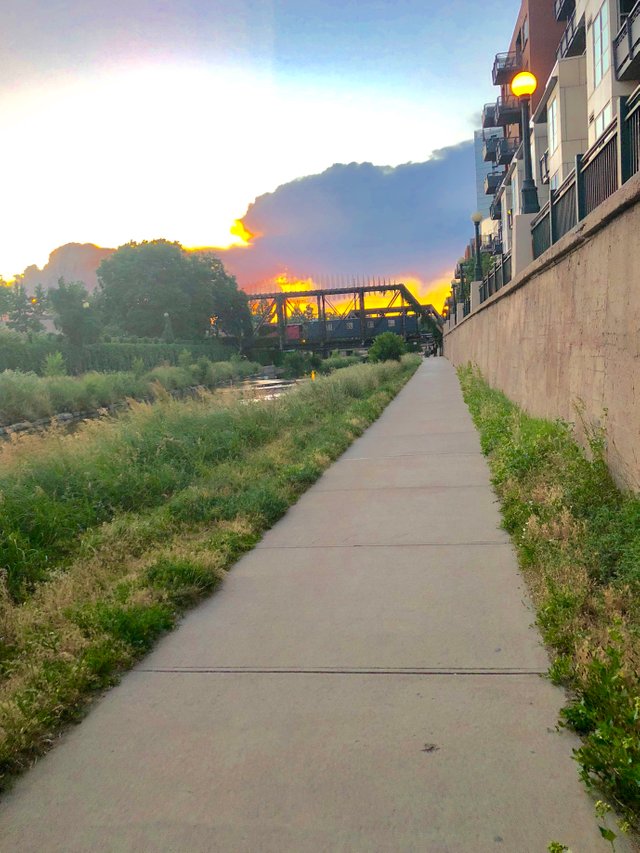 Running injuries are frustrating and I've had my share this year. Even with the run walk, my hamstring started to heat up by the end of the mile and three quarters. I may not be posting runs in @jumowa's #runforsteem challenge while I recover but hopefully will be back before too long.
https://steemit.com/runforsteem/@jumowa/28th-runforsteem-payout-and-29th-runforsteem-challenge-june-9nd-june-16th