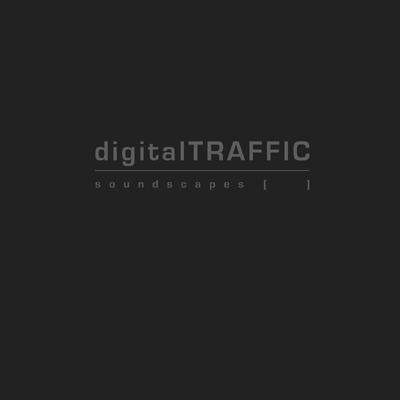 digitalTRAFFIC soundscapes [ ] suite
"Mesmerizing, thoughtful and beautifully bizarre."
Background Royalty Free and Copyright Free Music Soundscapes from digitalTRAFFIC.
Ambient textures, abstract themes, futuristic atmospheric soundscapes under original and unique overtones.
Enhance your multimedia projects.
Background royalty free and copyright free tracks for use in multimedia projects, youtube videos, pre-concert music, podcasts, tele-casts, video games, videos, apps, software, training videos, films, presentations, adverts and advertising, events, audiobooks, seminars and conferences, theatre productions, voice-over background music, commercial purposes, business premises, in-store, broadcasting, elevators.
Tracks can be manipulated to suit your project requirements.
Futuristic electronic progressive abstract ambient atmospheric neutral soundscape soundtrack instrumental ethereal experimental alternative dark industrial distant landscapes hitech environments space sci-fi background music dramatic emotive cinematic video multimedia. Tracks range in styles, but feel very cohesive overall - clouds of sounds over subtle rhythm patterns. Classic digitalTRAFFIC sound throughout creating an atmospheric palate of discordant layers and rhythms with a futuristic / sci-fi edge.
Ideal for video games, corporate projects, futuristic scenes and storylines. Original soundscape music for dark and distant landscapes, futuristic hitech environments, slow / medium tempo industrial, space background atmosphere and ambience. Background tracks for epic, majestic, dramatic, powerful, cinematic, fantasy, suspenseful scenes. Soundscapes are neutral, instrumental, experimental, progressive.
Royalty free tracks lengths - 30 seconds, 60 seconds, 120 seconds and 180 seconds.
Intros and outros, positive bright and energetic, for corporate and business creative and marketing projects, presentations to commercials and advertising, showcases, seminars, exhibitions, theatre, title credits, trailers, scene transitions.
Perfect for your next multimedia project.
All music featured is royalty & copyright free. The purchaser of this music is licensed to use the contents for personal, commercial or professional use without paying any further fee. For commercial or professional use, music composition may be credited to the composer - soundscapes:digitalTRAFFIC
(no machines were harmed in the making of these albums)
visit http://royaltyfreemusic.digitaltraffic.band/ to play samples and more info..