Farm boy & girl 2017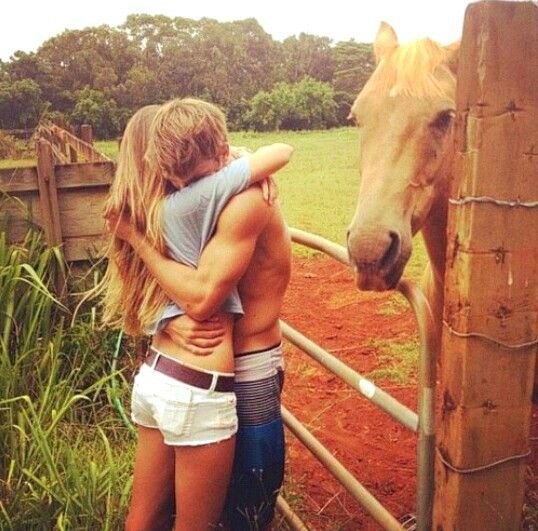 Sometimes it seemed that no matter what she did, she couldn't keep Dustin out of her mind. Living on a ranch in central Texas was not just something that she was born into, it was also something that kept her less than a mile away from her longtime boyfriend since grade school. Jessica Johnson was in love with Dustin Decker, there was no doubt about it. The more mysterious question was, how long would it be before something broke them apart? Could they possible have something that most long term relationships don't have in America? Could they're small town romance actually be a life long commitment? Who knows. She just knew that she couldn't imagine life without him.
Dustin worked most of they evenings at his father's farm, just down the road a ways from Jessica's folk's ranch. He never could convince his dad to let him off work a little early so he could go and play with his girlfriend. Still though, to go and hold hands with her after his day was over really was worth the extra mile he had to walk to get there. He smelled of grass and hay, from feeding the livestock at the barn. Jessica had been used to it, and actually gotten a liking to the smell of Dustin's farm clothing. He rarely even showered before heading over to her farm. He was too anxious and ready to meet her, plus he knew she would only be up so late anyhow. So he headed over as quickly as he could each night.
This particular evening, he had gotten off work while he daylights were still out.