Smart robots can open the door to many possibilities, the same can be caused by panic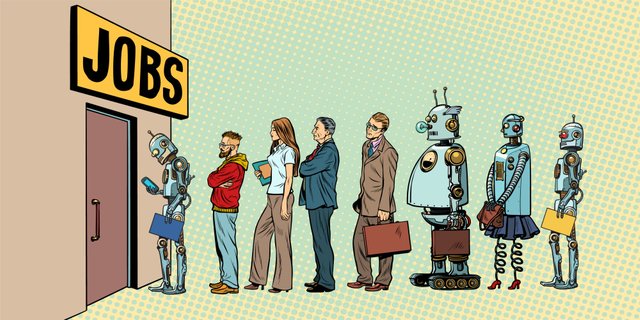 Source
Day by day people are moving towards the end of the development. The discovery of various tools required to make everyday work easier. The robot is at the top. Robot has been manipulated by human intelligence and thinking systems. As a result, efforts are being made to give robots to people's work. Many have succeeded in many cases. Nowadays smart robots are being used for many purposes.
After 100 years, there will be many changes in the way of life, which can not be imagined. Most important role will be artificial intelligence. Smart robots (artificial intelligence) can open the door to many possibilities, on the one hand, the same can be caused by panic. If the artificial intelligence created by human beings begins to control humans without listening to human direction, then it will be the reason for the destruction of mankind!
Nowadays, robot technology is being used in the drone. But by the time the drone may be turned into a day in a missile. Basically for some reason, if the intelligence of artificial intelligence takes place, then at any time the catastrophic catastrophe may come down in the world. It is normal for people to be concerned about artificial intelligence (AI) or artificial intelligence.International security experts say that if this technology is a defective state, who does not care for international laws, or goes to terrorists with criminals, then it can be a major misuse. For this reason, when this artificial intelligence is being created, its inventors should also create things that do not misuse it, but even then it should be arranged to deal with them.
Thank you so much to visit my blog. Stay with me & Please upvote, comment and resteem my post.