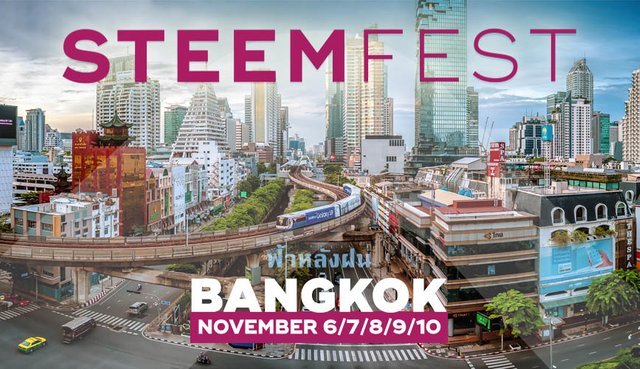 Why do I want to go to steemfest? Why do I want to go to Thailand?
Well I could write a book on both but I'm sure you don't have time for that. I'd be surprised if anyone really cared why this guy on steemit; who claims to arrogantly be "The World Travel Pro" wants to go to steemfest and Thailand; but I'm gonna tell you anyway!
Last year I went to steemfest in Poland, and to my surprise I have actually influenced a lot of people in the steemit community to travel, to explore the world, to get out of the 9-5 rat race, and even go full blown digital nomad. I had people running up to me and hugging me and thanking me for doing what I do. People I didn't even know. To me that was incredibly rewarding. While there I also got into great conversations about lifestyle and how to arrange one's life to be wealthier in free time, and more financially free.
Honestly, I was writing awesome travel articles back then, travel tips, ideas, strategies, and more. I was publishing my how to travel the world on a budget Ebook one chapter at a time. I was really proud of what I was doing, and I was getting handsomely rewarded due the following I built and the high price of steem. To be honest, I don't put the work into my blog like I used to, simply cause it's a lot of time to earn just a few bucks at this low price of steem. It kind of makes me sad, but it is what it is.
I suppose I'm rambling on at this point, so to refocus on the essay at hand; I'm really excited this year to go to steemfest because I've already made plenty of friends on the platform and many of those friends will be going, so it will be like somewhat of a reunion of sorts for me. It's also a once a year energy that is unrivaled as everyone there has one huge thing in common and that is steemit! So there is an automatic connection with everyone you meet.
On top of that, it's one huge party. I don't drink much, and I don't party much; but this is one of the few times of the year where I just indulge and have a blast, eating, drinking, socializing and having an awesome time for days. Making new friendships that may very well last a lifetime. So, I actually bought my tickets today, before writing this.
Now as a world traveler, I want to go to Thailand because I've been coming to this country ever since I was 21, now I'm 36. I've spent my last two winters in Thailand and this will be my third. Things couldn't have been more convenient for me this year for steemfest, as I already planned to come to Thailand around this time. I love Thailand. It's probably my favorite country in the world!
People ask me if I had to stop traveling and stay in one country the rest of my life what country would it be? I always say Thailand. It's a pretty big and and diverse country for starters, with the mountains and jungles to the north, the gorgeous tropical islands in the south, and the beating heart of Bangkok in the center.
Moreover, it's a budget traveler's dreams destination, where with a little know how you can live like a king on easily under 1,000 dollars a month. I've enjoyed well over 500 Thai massages in my life as they only coast about 5 dollars an hour. The food is incredible, healthy, delicious, exotic, and affordable. The country is low crime and safe to travel in. Getting around is easy and affordable as the infrastructure is very good especially compared to neighboring countries.
Simply put, Thailand is good living. As the years have gone by my favorite spots in the country have changed as my taste has changed and the country itself has changed. I really enjoy the island of Koh Phagnan now. It's famous for the full moon party. But I don't go for that, it's just an incredibly beautiful island where you can find great deal, and it still has that old school Thai vibe from the 1990s and early 2000s.
My other favorite spot is the small town of Pai a couple hours north west of Chiang Mai. It's got such a cool and laid back social atmosphere, it's hard not to fall in love with the place. But that is really Thailand in general, if you know where to go.
Thailand has everything a traveler wants, there is a place in the country for everyone and there are so many people visiting you never feel alone. With steemfest being there this year it's going put the social aspect of this years trip to Thailand on a whole new level for me and I'm sincerely looking forward to it! See you at the party, pre-party, after party, all of December, and January too!
Until the next Road to Steemfest- Dan "World Travel Pro!"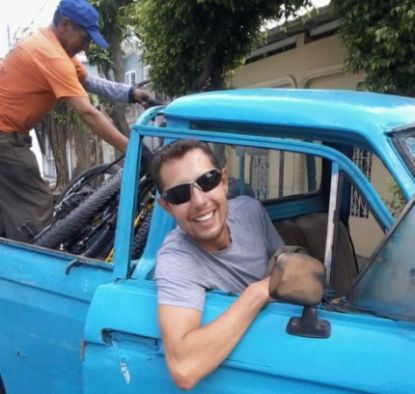 With over 16 years of travel experience I answer travel and international lifestyle questions. Leave a question in the comments and I may make a Steemit post just for you!
This blog would not be possible without the support of.....
@ ... dtube lukestokes slowalker sandra flipstar gooddream teamsteem magicmonk nomadicsoul joythewanderer tombstone eturnerx jpphotography backscrathcer gtg gavvet qurator yankee-statman mammasita sultan-aceh luzcypher phortun ivansnz karenmckersie travelfeed steemitworldmap world5list chefsteve offoodandart hedge-x intrepidsurfer gillianpearce makeithappen justyy newhope tombstone ripperone mangos ausbitbank alexis555 redes jedau doitvoluntarily theywillkillyou heyitshaas margaretwise gregbit fitinfun bxlphabet lizanomadsoul
THANK YOU

I support these people for witness and you can too!
teamsteem lukestokes.mhth qurator pfunk jutsyy mahdiyari gtg timcliff roelandp good-karma blocktrades ausbitbank aggroed kevinwong pharesim
------------------------------------------------------------------------------------------------
FREE $40 of Airbnb Credit to New Users!
Check Out My Free E-Book Published on Steemit!
How to Live Travel Pro! An In-depth Guide on How to Budget Travel Around the World.