Whoa Whoa Whoa! Look at me getting all excited writing about Steem fest post on Steempeak first time in a really long time. I don't know why I have been forgetting all about it. Now that I got back to it, I'm WOWED! So much has changed and all the features I'm excited for! The tribes, the # of tags and all you know :)
Anyways, gotta stop all that for now as this post will be about..
Budgeting and investment!
Budgeting, that's for sure. It's not just you wanna come join Steem Fest 4 and you just come fly straight when the event starts. It's more to it. Plane tickets, accommodation, food, travel (you wouldn't come to Thailand for those 4-5 days only for SF and fly back, would ya?), and of course, the Steem Fest ticket itself. Get yours now for 222 Euros Sorry! That was a plankton price. It's 445 for the regular - - Then the price raised a bit more at month ends.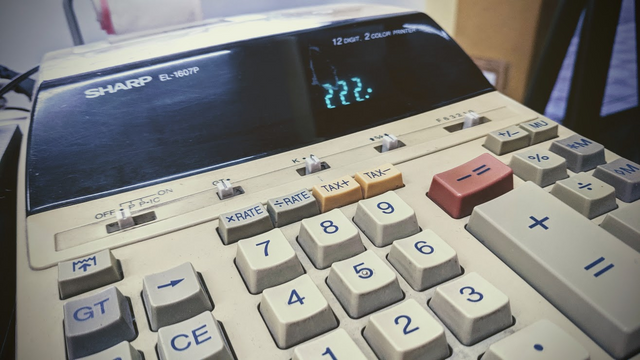 Yo, that's my auntie's. I have seen this since I was a little one and she's still using it :D
No kidding here but you might have to spend $1xxx or SO!
For some of you, this might be a bit much especially when the market's still like this. @buttcoins told me STEEM would reach 7.77 by September so hey, let's make some noiseee!
Lucky me this year it's in Thailand! Bangkokokok!
I wouldn't need to spend much to attend. Only the ticket itself I would say and maybe a few thousand Thai baht for a trip or 2 with Steemians before / after the fest if any.
Like, we just randomly speaking @gooddream and I that if we could get some crew, this waterfalls would be awesome to take a train to and (skin) dip! lol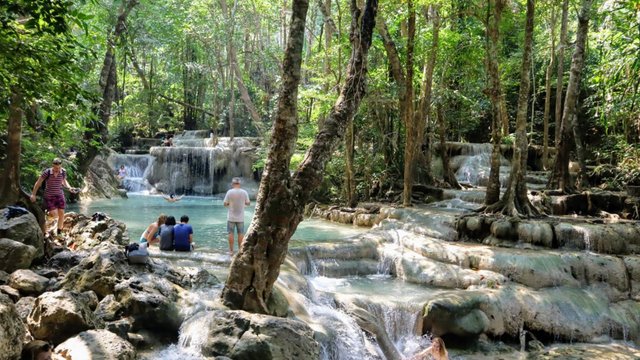 Check out the full post here!
I'm calling out all the Steem friends!! <3
@teammalaysia there we just met so the vibes still going on around, @teamvn that for sure lovely I would love to meet you again Hangggg! @ddaily that's for sure!
Some of the meet-ups this past year :)
I'm planning to spend fiat!
Youuuuu, I literally just can't risk it with all the crypto I have been collecting with all hard work. I don't really trade and has no big stake to make things so easy so.. Probably going to take some out of the saving :)
Are you spending your Steem this time??
Let's get a bit serious over here, according to what I read from @anomadsoul's post,
We all know that attending Steem Fest in Thailand is an investment on our Steem journey
Agreed on that. Many would love to go make friends. Investment in the relationship / friendship. You may have a bigger goal for any huge projects and Steem Fest is for sure a place for you to be to make it all happens. This could also an investment for the crypto knowledge both the Steem ecosystem and the crypto world in general.
Totally a great chance to learn, to exchange, to network and all or really just to have fun with someone you've been interacting with for years without seeing them in person.
So.. I will see you at Steem Fest then?
This #roadtosteemfest initiative sponsored by @blocktrades. If you'd like to join then head over to this post.
Not on Steem yet?? Let the ninja gets you a Steem account and start earning crypto!
㋡ Earn free crypto : https://www.waybeyondpadthai.com/free-crypto
㋡ Get $27 credit on Airbnb
---
All copy and photos are original content by me.




TO SUPPORT WITH LOVE 💙 PLEASE SUBSCRIBE!!! TO MY SUPER DUPER AWESOME YOUTUBE CHANNEL :)