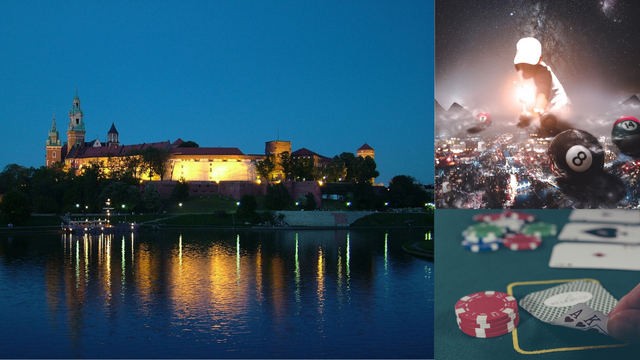 Road to Steemfest - After Hours
Right... this is a bit tricky as I really don't know what my plans will be for my free-time. The reason why I can't be certain is that I suffer a chronic condition which can limit my energy. To break it down real quick, and without launching into a full on rant, I have a six year history with gastrointestinal issues which culminated about 3 years ago in a diagnosis of SIBO. This has resulted in a list of symptoms which are getting increasingly worse despite various treatments. The most annoying thing about all this is that the intensity of the fatigue and stomach symptoms I suffer can vary from month to month, so I really have no idea if it will be raging while I am in Poland, or if I will be full (the equivalent of 50% for most people) power. One thing I'm sure of though, I'm going to have fun!
So, if I am at full (the equivalent of 50% for most people) power 😉 I hope to join the party (alcohol-wise) and hit up bars and clubs until the rooster crows, for some nights at least. If I'm not at full power, I will be joining at bars but sticking to the soft drinks as alcohol intensifies various symptoms and maybe slinking off a little earlier than some. No booze is really no biggie for me, I love a good conversation and am quite a philosophical type. As a writer, I tend to er toward observing the social ebb and flow of conversation. So if I'm not effusive with the social lubrication that alcohol brings, I may just listen a little more than I talk (possibly a good thing). Also, I may have to bow out on those 3 am end of the night deep-and-meaningfuls'.
Similarly, if I'm not 100%, I might spend a little more of my free-time writing and blogging about the day. Letting everyone who hasn't been able to make it to steemfest 3 learn about what was discussed that day at the conference, or just creating stories and poems about Krakow. I really don't know and this is something that having a condition that can vary so drastically has taught me, to make the most of things based on my capability at any given time.
Social Activities - Planned (and not)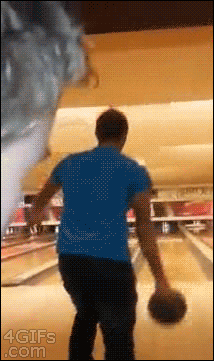 I love playing pool, and played in my local amateur league until a year ago, so
@abh12345
a little competition for you this year! I'm definetly down for finding the local Krakow pool hall and maybe even having a little competition if we have enough interested players. I'd say I'm about an average bowler with the odd surprise strike in me lol. I can promise one thing though... a bit of moon-walking if I make a strike! Anyone who wants to form a team and witness the magic moves let me know 😆
I read in @anomadsoul's post that a Poker game could be a thing also. I did spend a large part of my summer a few years back playing PKR on low stake tables so I'm not sure how good I'd be with the high rollers. I've only played face-to-face poker (outside of the virtual) once and the friends I played with were all too poker-faced to tell me if I have any tells. I suppose only time will tell. So if you see me selling pegs on the main concourse of Krakow station at the end of the week then you know what has happened. I've been to Eric's poker game and lost all my steem, or maybe... if I win... strutting around the conference hall with a new GoPro vlogging like a pro 🙏
---
Thanks for reading. I hope this freewrite may explain why it is possible I might not be a beacon of energy in a sea of high powered steemains in Krakow. A friend of mine told me recently that I shouldn't talk about my illness so much, probably because they have had to hear about it a lot more than most. But it suddenly occurred to me that I have mainly putting my 'best face' forward on steemit. I suppose we all do this to some extent as bloggers. I define myself as someone who always gives their 'all' and this is true, but when you're fighting nausea or chronic fatigue, your 'all' can look very different to what some others might see it.

All gifs & pictures were ethically sourced from Giphy.com. Pictures for collage were sourced from Pixabay, please follow links to credit 1 2 3. If you have enjoyed reading this freewrite, you can check out similarly irreverent work on my homepage @raj808. Thank you.






If you would like to join a fantastic community where we strive to help new steemians grow and develop, why not join me at #promo-mentors discord group which you can find here.
---


Join us @steemitbloggers
Animation By @zord189