The Road to Steem Fest | Thai Life, What I want to Experience in Thailand
It's official, I'm going to Thailand for SteemFest⁴!!
When I was in my vacations last month I took time to learn about Thailand. Obviously going to SteemFest is already pretty exciting, but I needed to know what else could I expect from the country, so I picked a Lonely Planet guide and started my planning journey!!
I'm pretty sure our decision was builted on that book :)
For me it will be important to experience:
Street Food: I want to try typical dishes, shrimps, fresh fruits, but I'll do a better list before going;
Visit 1 or 2 budist temples: it's a must for me!
Experience my first thai massage!!: I read that in one of those temples there was a massage school, maybe it will be a good place to try it
Large market during the weekend: I can't remember its name, but I know it's a must go on Saturday after SF. I'm sure there will be more interested :)
Go to a paradisiac island!!: After SteemFest we'll go to Ko Chang for a couple of relaxing days
Snorkling!? Trek on the jungle?: I'll decided it later.
I think Bangkok will test my limits, I mean tolerance for crowded places. On the other side, the island will help to balance that.
In my last #roadtosteemfest post I've shared this picture, but I'm really looking forward to step in that water: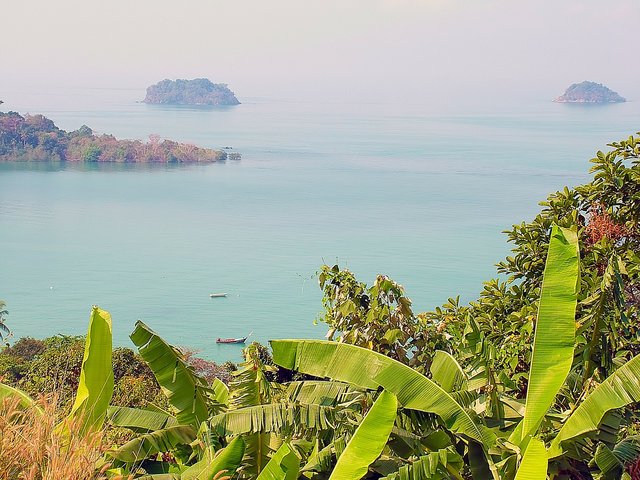 Ko Chang view (source)
Calm and hot sea water
Surrounded by green forest
Peace and relax time
What else should I ask!?
See ya in Bangkok!!