The road to Steem Fest | A trip down memory lane
The date, location and some other details about the next Steem Fest are out, check out the post to get all the information about it!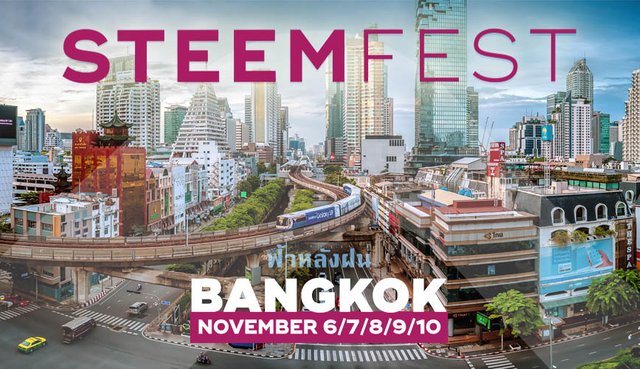 Wait, are you a newbie and you have no idea what Steem Fest is?
Don't worry! We have your back! During the whole month of June the tag
#roadtosteemfest
will be full of Steemians who went to SF3 telling everything about their experience during the biggest gathering of Steemians of the year. So just make sure to check out the tag every now and then to get to know what this even is about :)
If you attended Steem Fest 3, then the #roadtosteemfest tag is for you
Take a trip down memory lane and go through your SF3 photo album and bring back all the moments that made your trip worth every Steem spent and...
...make a post about it
A Vlog, a gallery of the event, a funny story... any type of post is game. Just tell the new - and the not so new - Steemians about your Experience in Krakow, Poland during Steem Fest 3.
You can mention the venues, the people you met, the beers you shared, the crushes you finally met... there's so much stuff we can talk about last year's event, let's just go full creative mode about this one.
This is not about us who already made it to a SF once or twice, it's to show everyone who hasn't, what have they missed and why should they attend the next one in Thailand
Every Steemian who attended Steem Fest 3 who makes a post about this topic, will get a vote from @blocktrades - percentage may change depending the quality of the post, just make sure to use the tags "roadtosteemfest" and "blocktradescontest". I will handpick some of the best posts and nominate them for OCD, so you also have that going on for you if you want to join in this little initiative.
We have roughly 23 weeks before the welcoming drinks in Bangkok, so this initiative, just like last year's, will run until then. There will be around 16 topics regarding the #roadtosteemfest so make sure to try and join every one of them because...
...everyone who joins in on at least 75% of the topics, will be eligibile to win a big surprise that will be revealed later down the road. Believe me, it will be an awesome surprise.
Sometimes - myself included - we believe that since we are dolphins or OG Steemians, we are not supposed to (or don't want to lower ourselves to) join in a contest/initiative from another Steemian, but I think this one is more to start hyping the event with the community, raise interest of the newbies and perhaps share this in other social media, raising awareness about this cool Steem event, so please, join in the fun :D
You have until Sunday, June 16th to post your Trip down memory lane, Steem Fest Edition