🛫The 🛣️Road to Steem Fest | Why do I want to go to Steem Fest?😎 (by @ace108)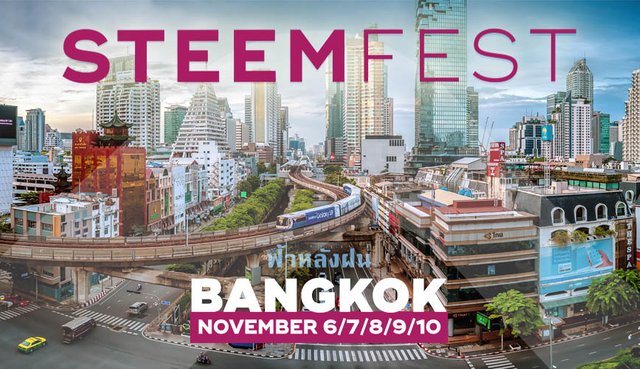 Original contest post:
https://steemit.com/roadtosteemfest/@anomadsoul/the-road-to-steem-fest-or-funding-thanks-to-hf-21
Yo! My steeming friends,
Here I'm thinking out loud why? Why on earth do I want to go Steemfest in Bangkok come Novemember.



I'm live in the northern hemisphere just one point something degree north of the equator. It is far from the previous 2 Steemfest locations which were also in the northern hemisphere. This time round Bangkok... why is it northern hemisphere again? Well, at least it is much closer. Measuring the distance by flight time, it is less than 2 hours away. It sure beats the 21 hours drive that Google tell me can be achieved.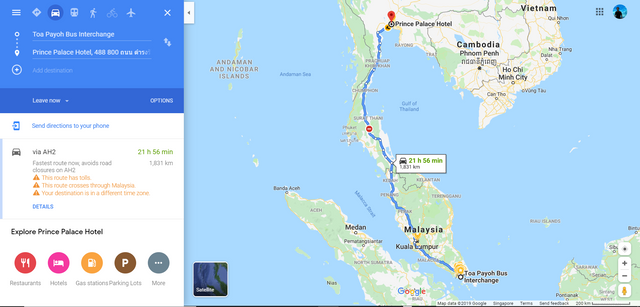 I think that's crazy. So, it is one good couple of hour ride to go there for various reasons.
Why do I want to go to Steem Fest? Help me fund my trip!
Other than to meet the more prominent people who is going to be on stage, there should be other interesting people to meet.
@knozaki2015
, who's been in and around Singapore off and on.
@joythewanderer
, who is also looking for sponsors for her trip although if it is Vietnam, I think she is more keen to fly over.
@travelgirl
, whom I think has indicated sometime she will be there.
@livinguktaiwan
, who also mentioned wanting to go livingbangkok for a while. Who else is coming from Taiwan?
@catwomanteresa
?
@deanliu
? My fellow teahouse starters,
@oflyhigh
,
@rivalhw
and
@lemooljiang
?
@noopu
, who is going home back to Thailand from Japan.
@elizacheng
, who also sort of confirm she will be there. Any chance of
@ezzy
and
@rea
coming all the way from UK?
@amy-goodrich
, how about a short flight from Cambodia too?
@fitinfun
, whom I almost met recently. I had the opportunity to meet a couple of steemians when they were in Singapore:
@lisadang
and
@johannvdwalt
when they came Singapore. It'll be good to see them there.
I've been to Bangkok twice but it was so long ago. It will be great to see how much has changed and how much remains the same. So, I want to check out the Icon Siam shopping mall which has been called the "Mother of All Malls". Then, I also go Chatuchak to get some cheap clothes hopefully.
Food, definitely have some Thai food in Bangkok. It does not get more authentic than that but for now... I just have to settle for things like this in Singapore.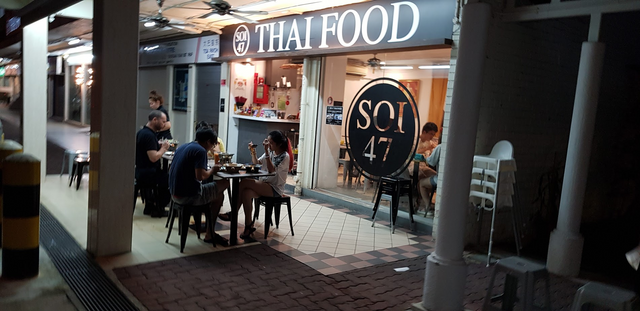 Or this which actually is still quite good.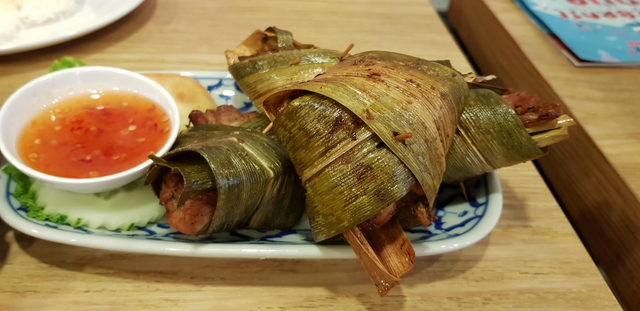 Now, boss, I know I just started work this month but please approve my leave. 😎



Please see my other posts:
@ace108
请看我其他帖: @ace108
---

I See👀. I Shoot📷. I Steemit♨️.