With all the frustration in the title of this one, I'm not too pleased with my experience with GateHub; I'm also not pleased with most 'wallets' in general. While I'm new to the 'space', I'm not new to business. I'm totally in full understanding that all of this is early adoption. What comes with that, is a lot of test-tube baby level .... ish.
Which is clearly the, the 'root of my frustration'...
But it's also clearly an Opportunity for anyone 'smart enough' to come up with Wallets that allow people to store Multiple Currencies; and by multiple I mean 100. Even better, Unlimited Wallets, able to integrate with 'any coin' .... Whoever can pull that off, is going to absolutely dominate this space.
My experiences with trying to get my hands on Ripple (#XRP) has me ready to just say .... Fawk it!
I'll just have to miss out on the coming explosion. Oh .... well.
Because so far, I've 'lost' a total of $4 on 'transaction fees', attempting to send money to my Gatehub ripple wallet. A copy of my last attempted transaction; to get my hands on some Ripple -- (but keep reading, there is more...)
The money I sent via shapeshift returned (minus the fees), and I Chalked it up to having a wallet that was still 'pending activation', as Gatehub takes their sweet time to approve my account.
Again, all of this goes against all of the reasons we're diving into the Cryptocurrencies.
We don't want to 'wait to be approved' to invest in a technology we believe in. Perhaps that's our problem, for believing in these institutions that already have too much control. Yes, I'm getting preachy.
Because after losing $4 ... and waiting at least 10 days for approval, I finally contacted Gatehub. They sent me an email, about Wallet Approval and sent me to BitHomp.com ..... this site tells me if I send some coin, they'll 'speed up my activation' ... so I do.
Now... I've got about $30 floating around, that could be earning interest where it was at... but instead is Hung up in, what is now STILL an Unconfirmed Transaction?? (almost 15 hours later .... still no Ripple in my gatehub; and the $30 has not returned to my BTC Wallet, where it was sent from) ............ what in the entire ......... Fuck!
Where Is My Money?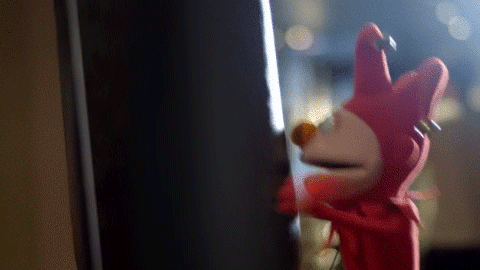 At this point I feel like, Ripple (gateHub especially) owes me an extra $10 in XRP for all of my troubles 'if' they ever get around to approving me. When they do .... my money better 'arrive' as well. Meanwhile, the tutorials that folks are currently making in our space, often fail to cover just how ridiculously impossible it is to get a hold of Ripple.
Ledger S. wallets are oversold and on backorder till August.
Buying on Exchanges is cool but, if your Gatehub wallet sucks, where do you send your ripple that you've bought on an Unsafe exchange? Please don't get into the Paper Wallets. Cool Idea, but again 'checking' those wallets to make sure your money is in them, from what I've seen is yet another process.
In fact, that's where I started. I set up a paper wallet, then attempted to connect it with a ripple wallet app. The app couldn't read my paper wallet address. Kept saying my key was wrong - and yet I plugged that same paper wallet into my GateHub, and it connected without problem.
Unfortunately, since the gatehub account is 'pending' ... neither of my two wallets can receive funds. That happens to be the other part that sucks. They say the wallet is 'disabled' until you load it. Yet, when attempting to load it, it rejects the money. With literally 250 other altcoins in the space .....
Screw the predictions.
I'll be betting on other horses in this race, and will just have to live with the regret of not holding any XRP.
It's too difficult to get a hold of.
Plus, if the overall purpose of the coin is to help banks move money easier ..... screw them.
It goes against the very idea of 'decentralization'. Hey, congrats to Banks for realizing they'll have to be ready to adopt to changes. But, I'll be looking at Currency that moves us (as a society and world) Away from Banks.
Fuck them their platform and their crypto....
Meanwhile, I guess I'll have to contact my BTC wallet I used to send my money to Gatehub, to tell them My Money has not arrived in my account I sent it to; Despite the ... "Now" 90+ Confirmations .... My latest attempt; confirmed on the blockchain but the ripple is not in my account ... still ... fuck $xrp ... js
Thanks for reading my rant ....
If anyone else is as Unimpressed with Ripple Wallets as I am, feel free to speak freely without judgement below. If you also agree, that 'wallets in general' suck ... I'd love to talk with you below as well. However if you're a Ripple Fanboy/Fangirl who wants to tell me how great it's going to be, save it. Go write your own blog about it, and let others who agree with you chime in. Just keep that out of my comments please. I've made up my mind.
Thank you all, again for your time :)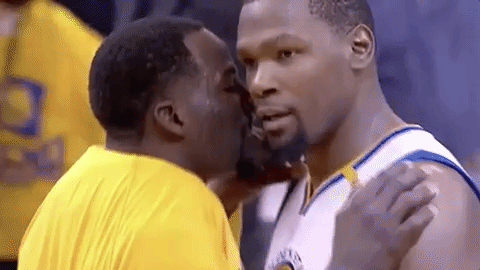 A previous story from when I 'tried' to connect my Paper Ripple Wallet to XRP Wallets