Ripple positions itself as a complement to, rather than a competitor with, Bitcoin - the site has a page dedicated to Ripple for bitcoiners. Ripple is a distributed network which means transactions occur immediately across the network - and as it is peer to peer - the network is resilient to systemic risk. Ripples aren't mined - unlike bitcoin and its peers - but each transaction destroys a small amount of XRP which adds a deflationary measure into the system. There are 100 billion XRP at present.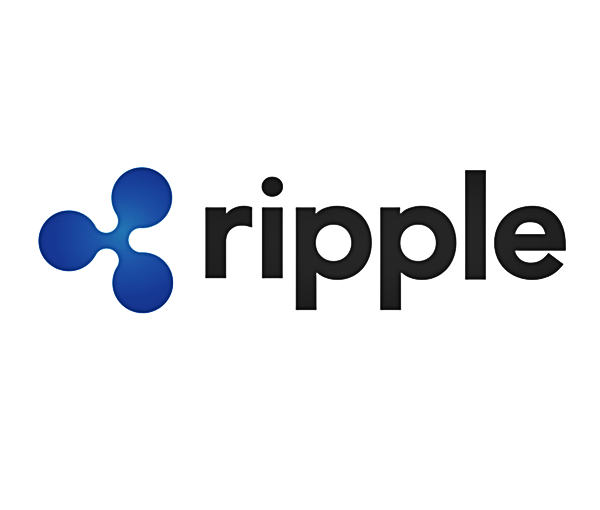 MUST READ !!!

Why 1 XRP (ripple) will be worth at least $200 per coin : I have studied every cryptocoin and it is the one wih the most potential.

It might take years , but I think ripple (XRP) market cap will reach at least $20 trillion , probably much more , because XRP-ripple is a deflationary store of value , a very fast currency and a payment protocol. So 1 XRP could be worth at least $200. Here's why :

Let's compare it to GOLD & bitcoin :

As you know gold is not very convinient (it's heavy , you can't pay with it) , but still , its market cap is over $7.5 trillion (ripple market cap is now 10 billion = $0.01 trillion) . We don't know what the total supply will be , and a small portion of gold doesn't get destroyed each time it's exchanged like XRP. In addition , banks don't need gold to make cheaper , faster and more reliable cross border payments. So XRP is really undervalued. A bit like the internet in 1993. It existed but nobody really had it. And history have proven that sometimes in one week a chart can rise more than in the past 5 years.

We could also compare it to bitcoin. Bitcoin transaction fees are way more expensive , much slower , and bitcoin is less deflationary than ripple , but still market cap is higher. So XRP is really undervalued again and bitcoin dominance is decreasing. Altoins are surging , charts are skyrocketing. In addition , governements all over the world are priting money at unprecedented speed , and the national debts are skyrocketing so it should lead to faster inflation. People will look for better ways to keep their money uninflated , and nowadays , cryptocurrencies are a better investment than real estate , stocks or commodities. And ripple is the best of them. . Investing in cryptocurrencies is less complicated , you can cash out at any moment , it has no rollover fee , no margin call , and it's more profitable than traditional investments.

XRP price will grow thanks to banks (there are $180 trillion worth of cross-border payments made every year , and that number could be much higher if it was instant) , also thanks to investors , private wealthy bank accounts ($152 trillion in 2014) , and thanks to users that want to prevent themselves from frozen funds , bankruptcy of the bank (see recent exemple in Italy , July 26 2017) , have instant-cheap transactions , or "tax evasion" for rich users.

Compared to its two rivals Bitcoin and Ethereum , Ripple is also less complicated (user friendly wallet , easier to understand..) , cheaper to use (much lower transaction fees) and cheaper to buy ( it costs a few cents) , much faster (money is transfered in seconds vs most of the time minutes or hours for eth and btc) , much more eco-friendly (no mining) and so much more scalable ( It can handle 1000 transactions per second and soon as much as VISA , bitcoin can only handle 3-5 per second and ethereum 15/s). It has no hacking history , no hard fork history , no bad reputation , it has a max supply (unlike ethereum) and XRP is the only currency that has no counterparty risk for banks. This lowers settlement costs because no nostro accounts are requiered , intermediary banks are not needed anymore.

Finally , many big banks and institutions from all over the world partnered with Ripple with plans to deploy global money transfers over a blockchain in 2018. SBI Ripple Asia announced that a consortium of 47 banks have successfully completed a pilot implementation of Ripple in Japan using a cloud-based payments platform. As a result, the consortium has confirmed that it will move into commercial phase. For now a few banks are already using ripple network to power real-time payments for their customers like the Thailand-based bank SBC , for remittance flows between Japan and Thailand. Many more banks should follow. Ripple is also partnering with Bank of America , Santanders , UBS , BBVA , NBAD etc Ripple is also backed by Google and many other professional investment companies. It could replace the slow , outdated and expensive SWIFT technology. And of course , as you know fiat currencies are inflationary and so they lose value each year. In 1970 you could buy so much more with $100 than you can now. So why not store money in XRP?

Some technical facts : XRP is a bridge currency , it can process any currency or cryptocurrency. It also aims to be more decentralized than bitcoin in the near future. XRP also has a new york virtual currency licence. 55 billion XRP will also be locked up in escrow to ensure certainty of total XRP supply. Ripple can also reduce the cost of domestic transactions. Ripple is not russian like ethereum and not from an anonymous person like bitcoin. It's a san francisco-based start up.

Can you imagine if you had bought bitcoins at $0.30 or $2 in 2010 ? Would you sell bitcoin for $10 ? Or even 50$ ? of course not. Of course I'm not a financial adviser. Do your own research. My advice would be to be patient and just HOLD IT and wait for it to reach at least $100 or you might regret selling too early. Trading is worst than gambling if you do it enough , most of you will lose money. You can buy & store XRP on the official ripple wallet : gatehub.net

Any opinion? 
 Check out this video , it's this text in video with links & sources :  Youtube
https://www.youtube.com/watch?v=PDt89RSJgCs
Credit to  @Golden Buffalo