Welcome back!
It's week 11 and time for a new photographic pursuit! Hopefully this will test you with another new challenge!
How can it help you?
Aside from the chance to win one of three $BD prizes your work will be promoted in one of the nightly promotion posts to try give your blog a little more exposure!.
$25 reward pool
Thanks to another donation by @eroche this week the prize pool has increased once again this week I have $25 to give away!.
Prizes
1st place - $15 SBD
2nd place - $5.50 SBD
3rd place - $4.50 SBD
Week 9 Judge
I will be judging the competition.
Donations
If you enjoy this competition or simply would like to reward photographers for their excellent photography you can donate to the prize pool and 100% of the donation goes to the winners! Donators also receive a daily promotion for that week and a weekly mention forever!.
This weeks donations
@eroche donated this week and raised the prizes to a new level! Please check out his blog and show him some support!.
All donators
@eroche @alexrickard86 @pcste @travelnurse @isacoin
Upvotes and Resteems
It is my philosophy that I require nothing from my followers to enter this competition just free cash for the winners!. But if you enjoy this competition and would like to support it by refilling the prize pool please upvote and resteem any competition related posts!. By I make no rules requiring it!.
Week 11 Challenge - Architecture
This week I'm looking for magnificent and unusual architecture, this can include anything related to buildings, structures, bridges, anything!
My addition
This shot is of La Madeleine church in Paris. The architecture of this building is beautiful, one of many amazing structures in Paris.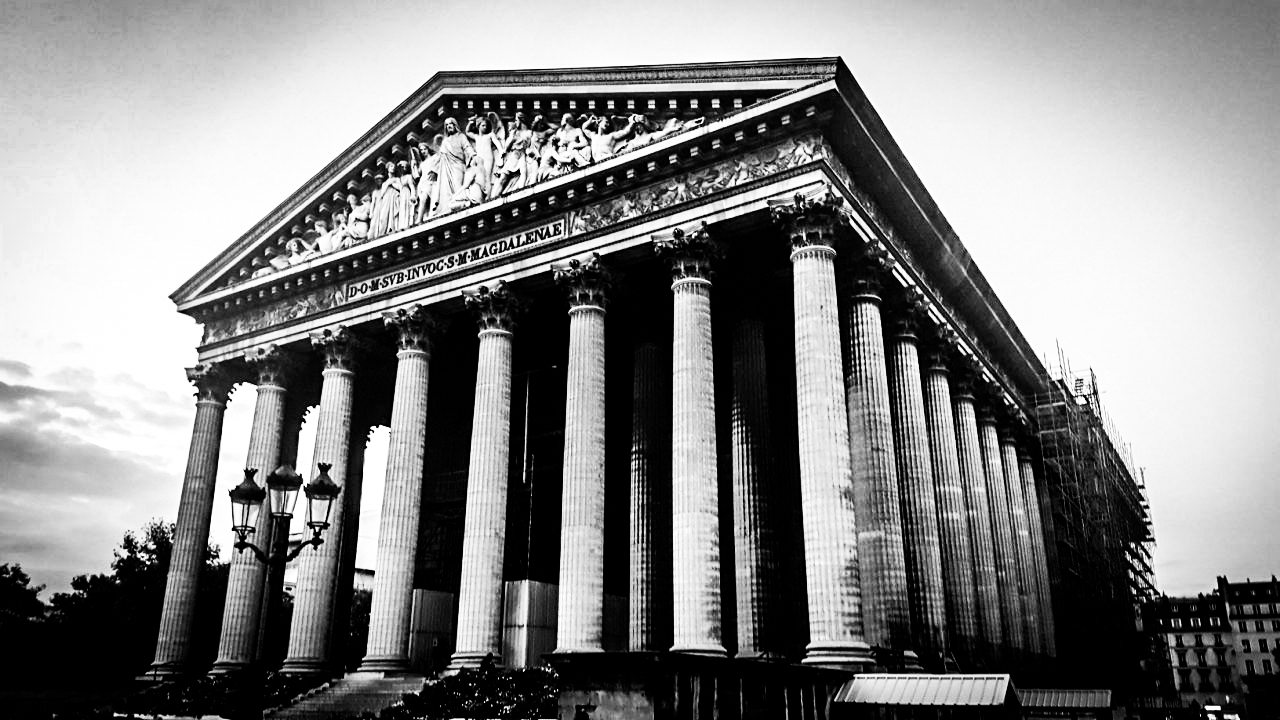 How to enter
Look for the greatest and most unusual pieces of architecture you can find and use the tag #rickysphotochallenge as your main tag and title it Rickysphotochallenge Week 11 entry - Architecture.
Rules
Photographs must be your own!.
Entries found to be false or plagiariased or from google or any other website will be flagged and reported to @steemcleaners and will be checked.
Entries must be in by 3pm GMT next saturday.
(Dublin local time.)
The main tag must be rickysphotochallenge but can have 4 other tags after it.
Title the post Rickysphotochallenge Week 11 Entry - Architecture
Editing is ok but please mention it when you enter.
Tell us all a little about the photo like where it was taken, what you were up to that day etc etc.
Good luck
Good luck to you all and I'm looking forward to see some beautiful architecture from all over the world it's time to show off your countries greatest architectural achievements.
Congratulations again to last weeks winners!
1st place - @spoofnix
2nd place - @bescouted
3rd place - @stresskiller