If you like to participate too then read more about the challenge here. 
Since the theme of the challenge is macro photography, I hereby like to come up with pictures of A Beautiful Dragonfly.
---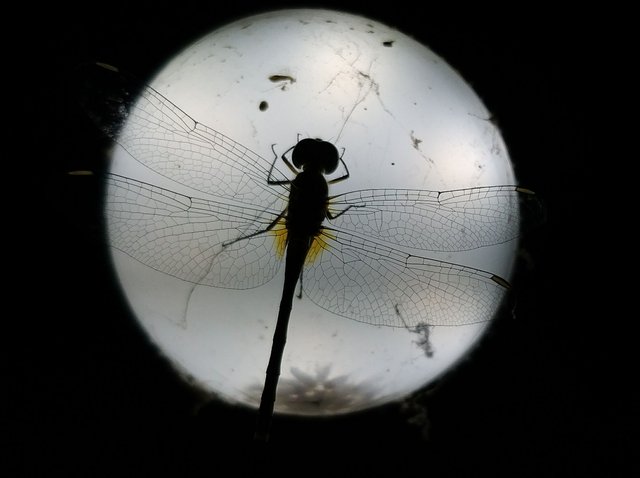 You might be wondering what that white background might be. Lets look closer into another picture. 
---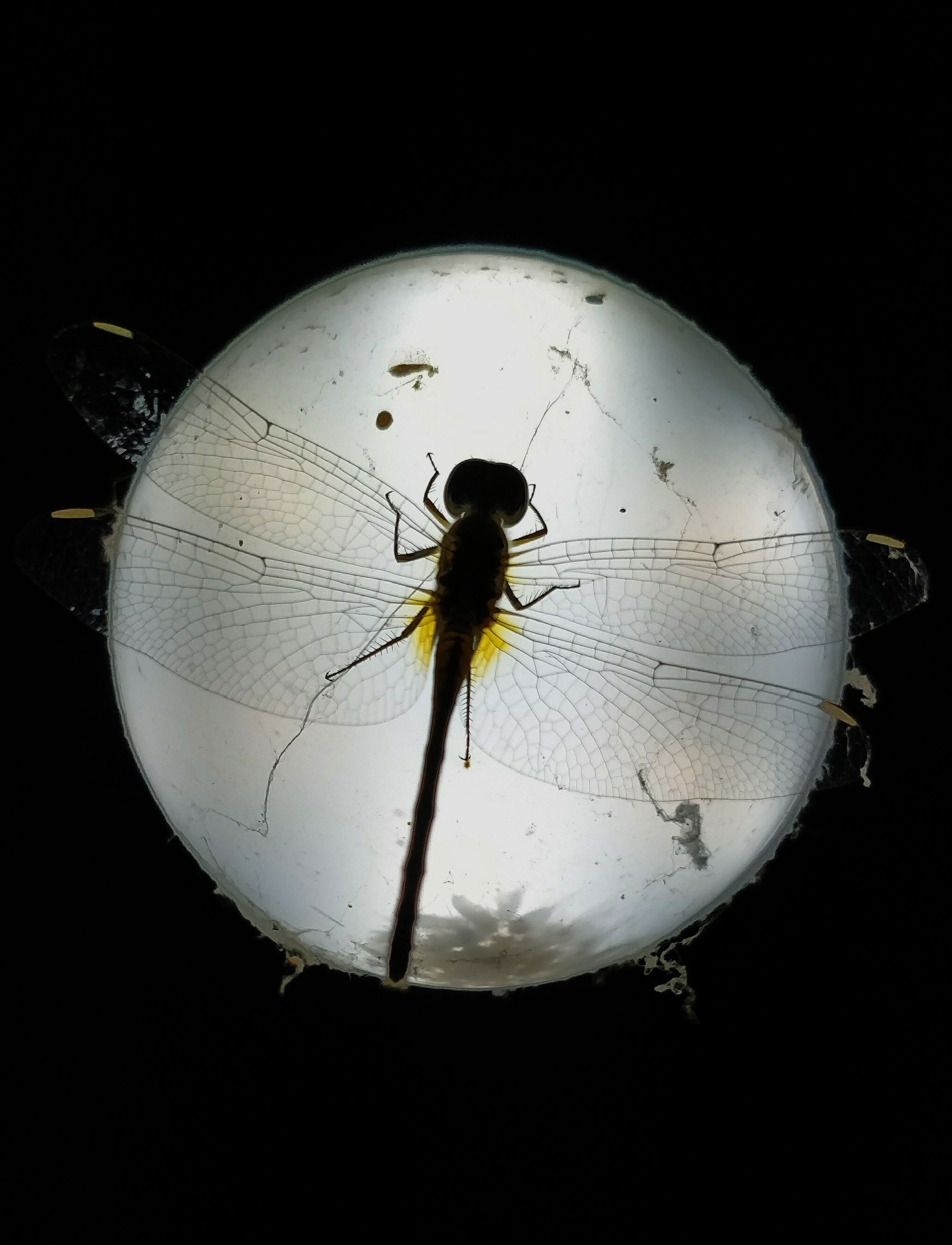 Any guesses yet?? A moon?? It cant be right?
---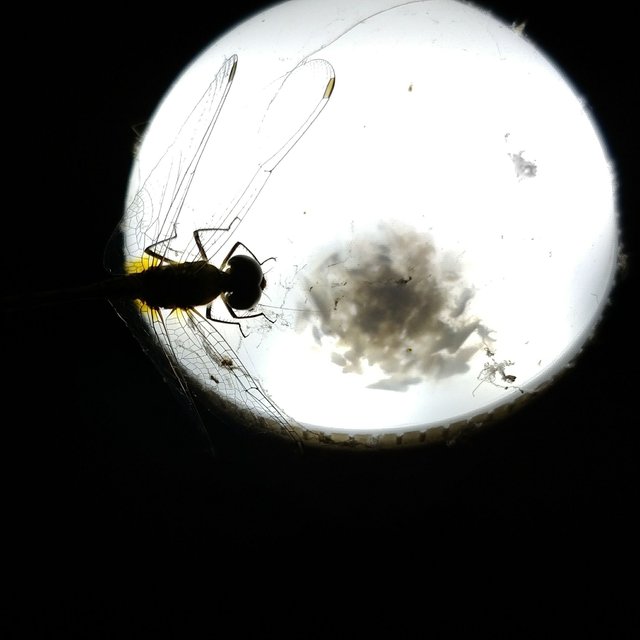 Bazinga!! 
Did you read the title carefully?? It read "A Bulb With A Dragonfly Tattoo." 
Yes, It was indeed an LED Bulb with whom our tiny little star was in love with. 
Here are the raw images !! 
---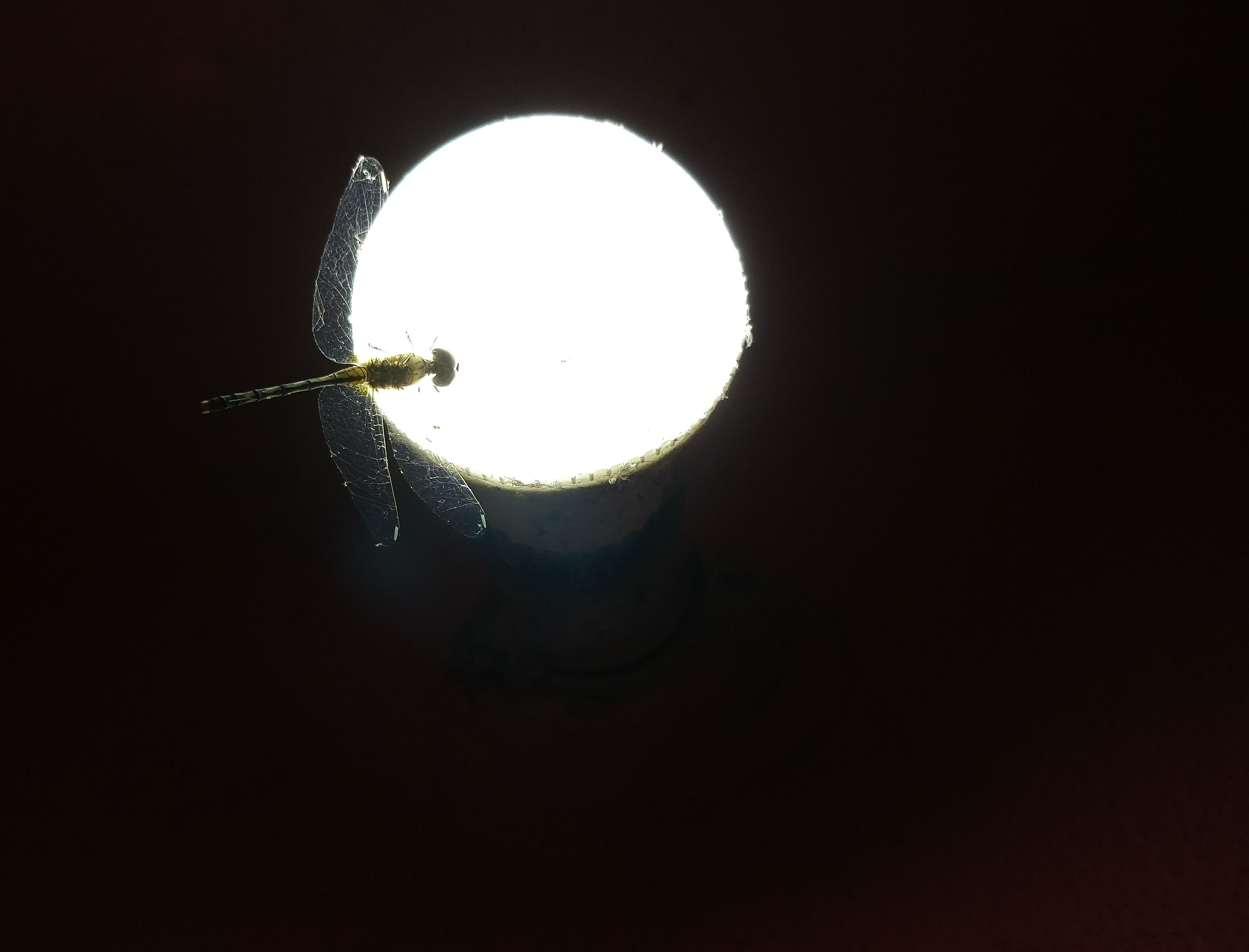 ---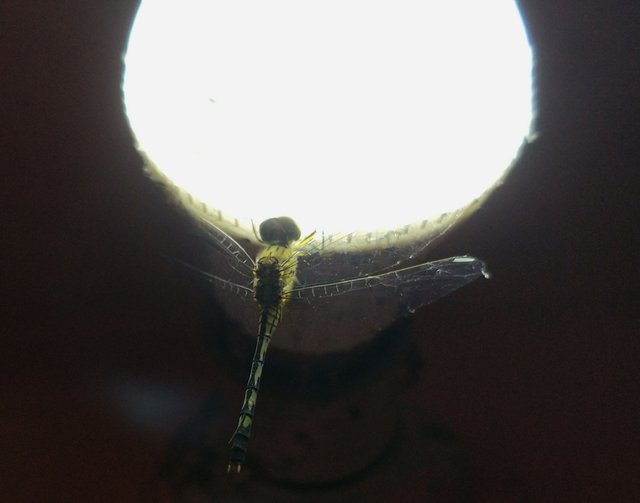 ---
*All the images were shot on One Plus 5 Smartphone. *The entire photography process took about 45 minutes to complete (Was shot around 7 pm). Thanks for looking at my pictures.. - kelvanis