October 4, 2019: Rustin Golden Knights at Chichester Eagles Football Game
Summary: In Friday night's game, The Golden Knights improved their record to 5-2 for the season, with a 28-6 non-conference win over the Chichester Eagles. This post contains a photo-essay from the game.
Unfortunately, the game was marred by a worrying late-game injury of some sort, so I'd like to express my heartfelt wishes for a fast and full recovery to Chichester's #3 and his family.
---
Original photo taken by

@remlaps
I was late arriving to the game because of exceptionally heavy traffic, so I was afraid that I would miss one of the bands' pre-game performances. It turns out, though, that Chichester was holding Senior Night, so Rustin's pre-game marching band performance was preempted by their celebration, and Chichester's band played at half time.
In the football game, Rustin started off with a touchdown by #8 in the first quarter, and proceeded through the game with a touchdown and an extra point in each of the four quarters. Once Rustin gained the lead, they never lost it again. Chichester played a solid game, though - especially on defense - and Rustin had to work for every point.
---
Here is the box score
---
| Team | Location | Name | Q1 | Q2 | 1st Half | Q3 | Q4 | 2nd Half | Final |
| --- | --- | --- | --- | --- | --- | --- | --- | --- | --- |
| Rustin | Visitor | Golden Knights | 7 | 7 | 14 | 7 | 7 | 14 | 28 |
| Chichester | Home | Eagles | 0 | 0 | 0 | 6 | 0 | 6 | 6 |
The struggle with the camera's autofocus lens and zooming in for action shots in the dark continues. Every week, it seems to be a bit more of a challenge as darkness falls earlier and earlier.
Unless otherwise noted, all images are original photos that were taken by @remlaps.

---
Stands Music
Since Rustin's band didn't play on the field this week, I'll start the photos off with the pep music in the stands.
Rustin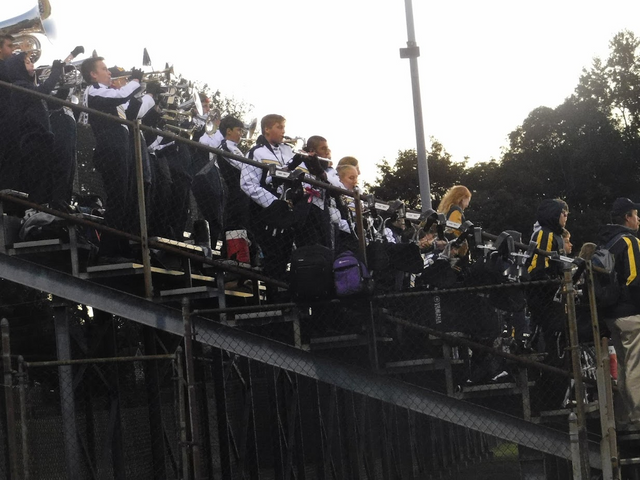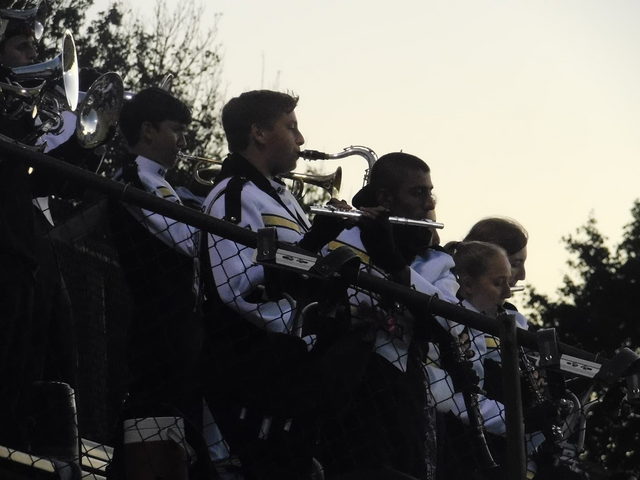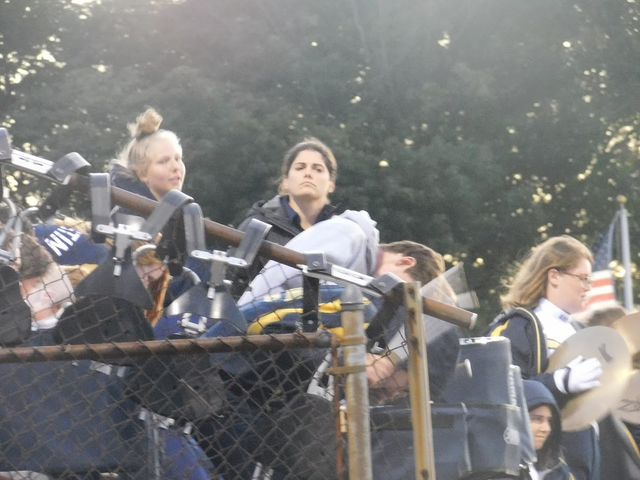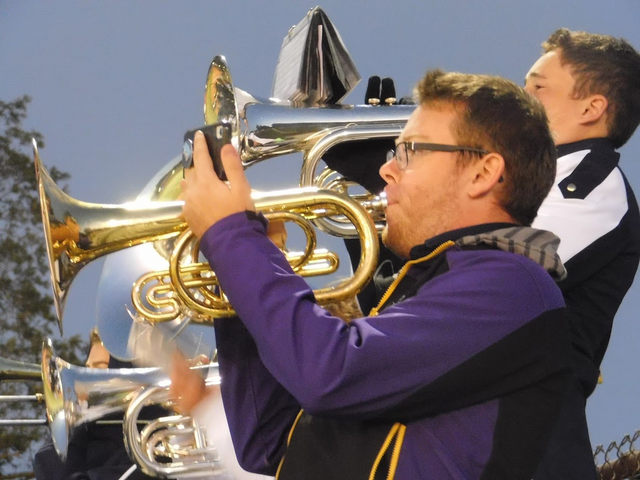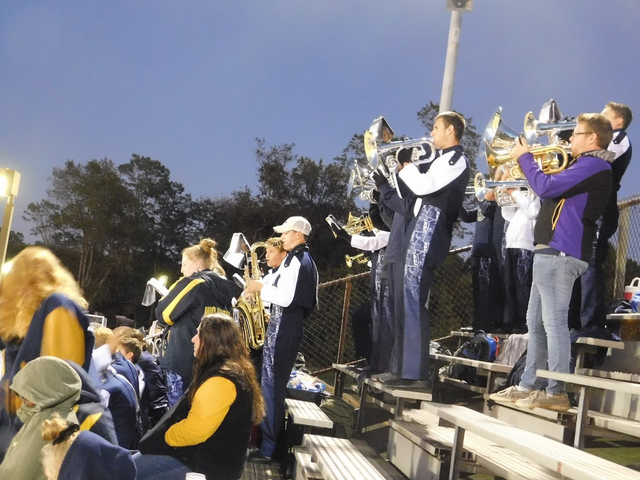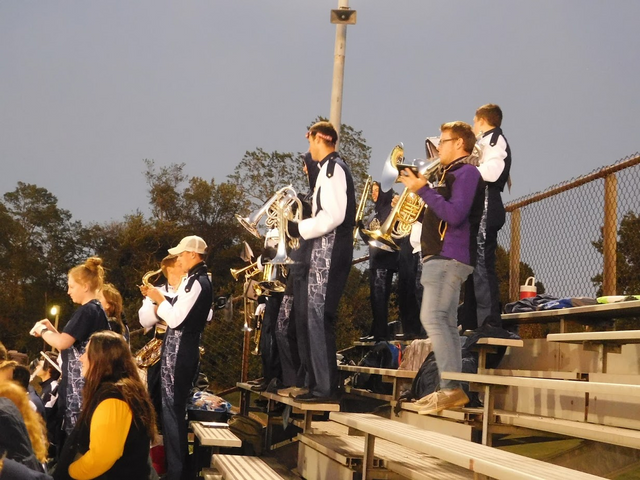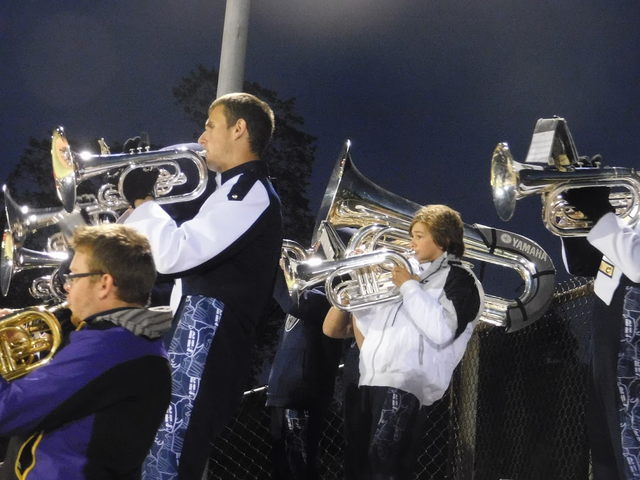 Chichester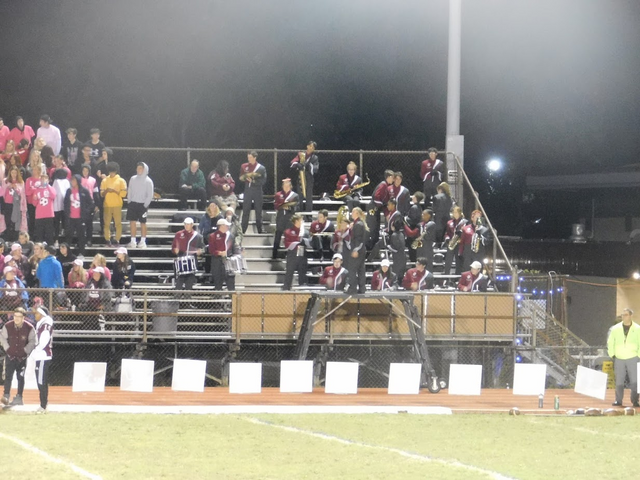 And just because it was striking, here's a photo of the moon during the game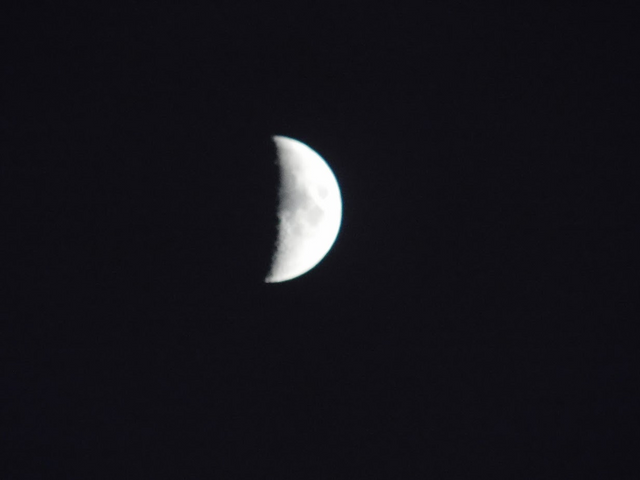 ---
Football
In the football game, Rustin's #8 had a strong start, but seemed to leave the field sometime early in the first half. I'm not sure, but he may have suffered some sort of arm or shoulder injury. On a positive note, #7 took the field again - I think for the first time since his apparent injury a few weeks ago. Rustin players with success carrying the ball throughout the game included #1, #7, #8, #21, #32, and #42.
On defense, I recall a number of tackles by #1 and #85.
(In the following photos, Rustin is in the white & gold uniforms)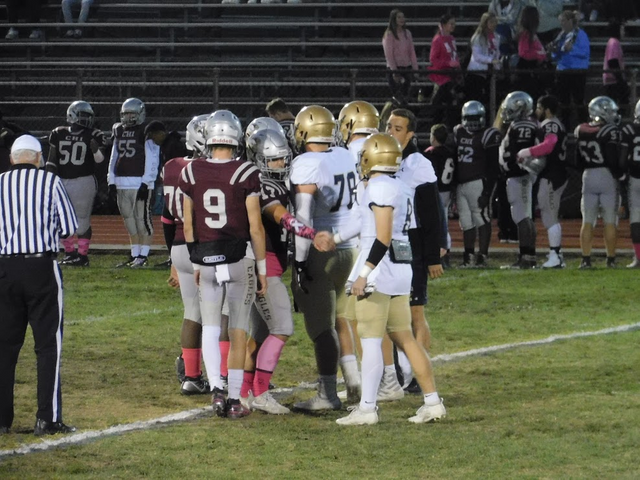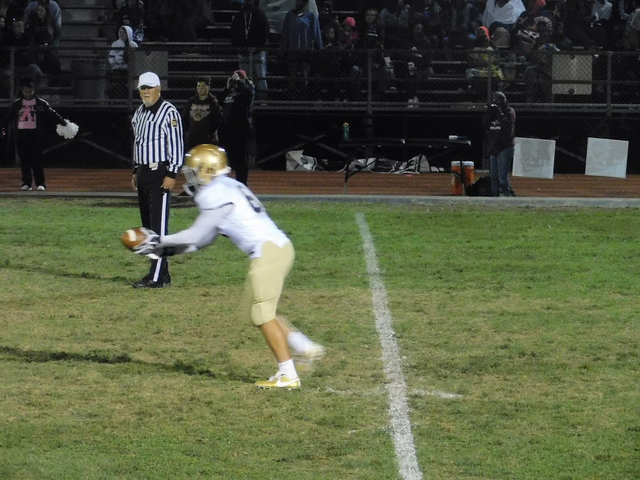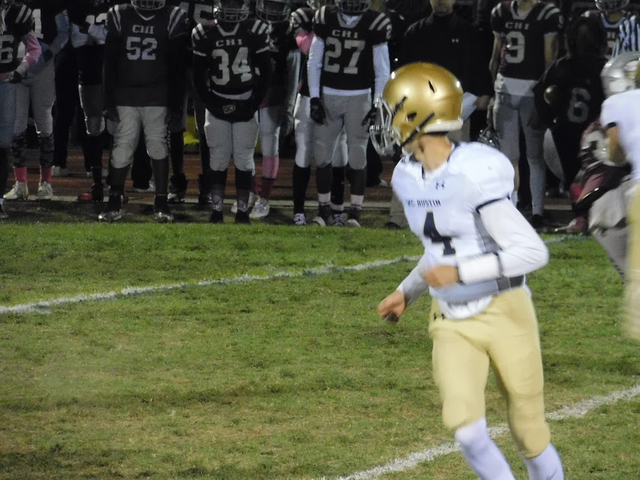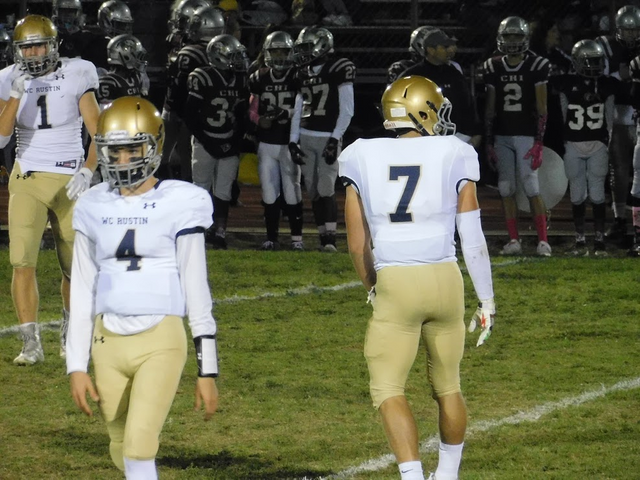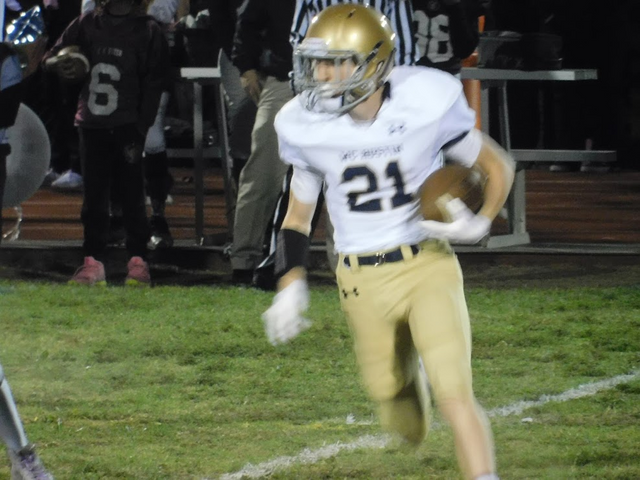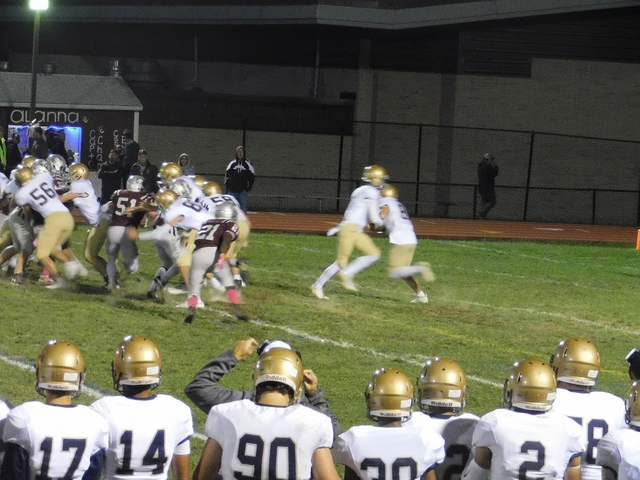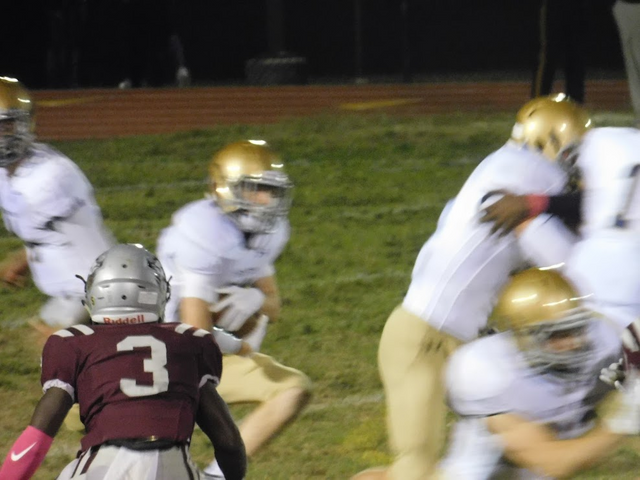 During a late-game injury timeout, the stadium went silent and players on both sides of the field "took a knee"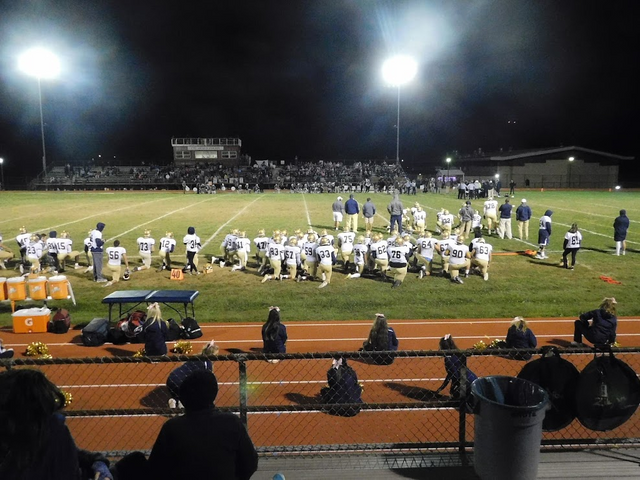 ---
Cheerleading
Rustin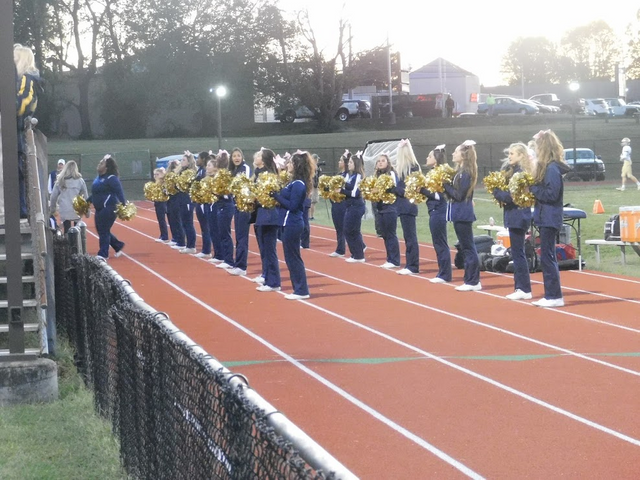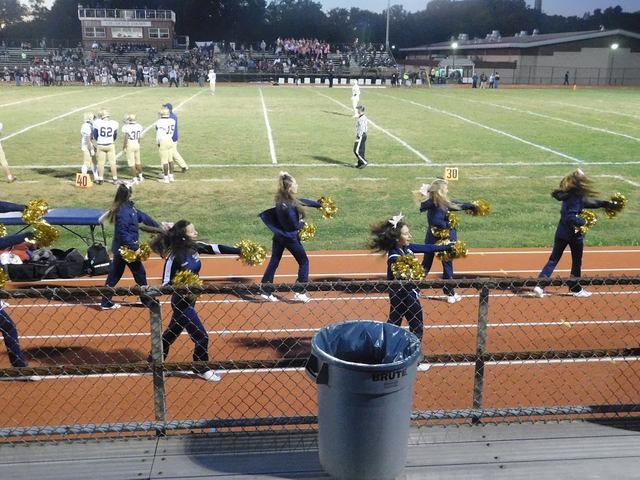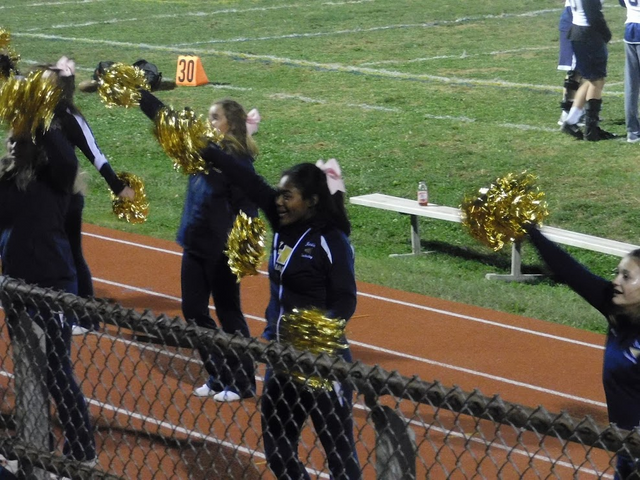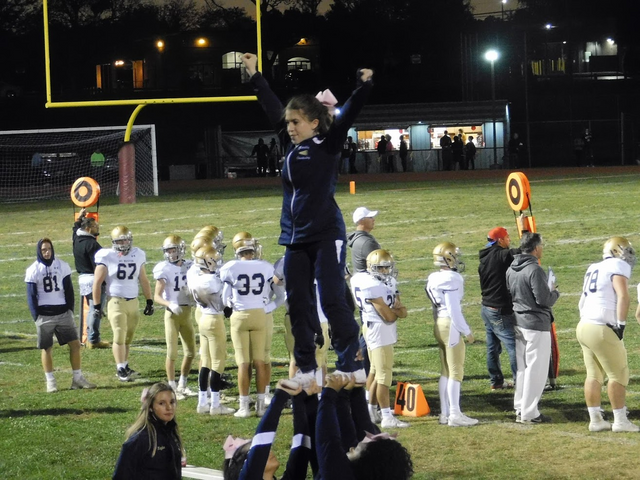 Chichester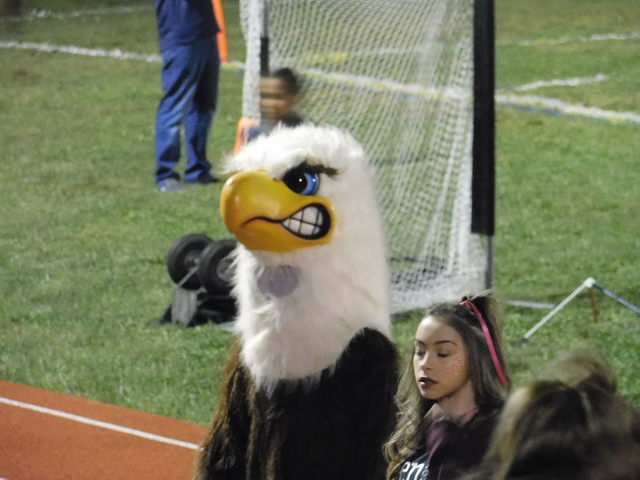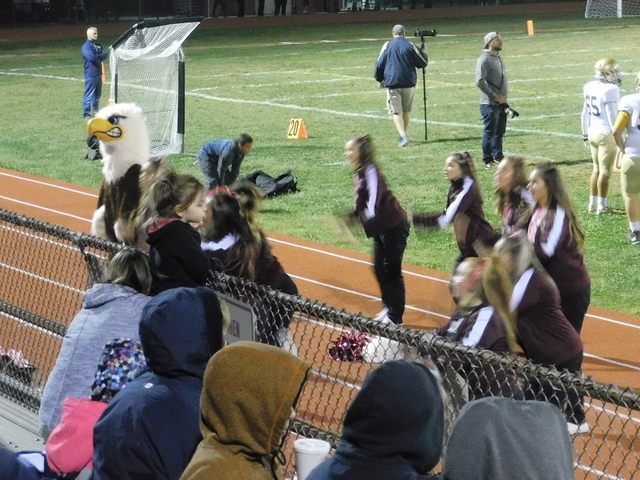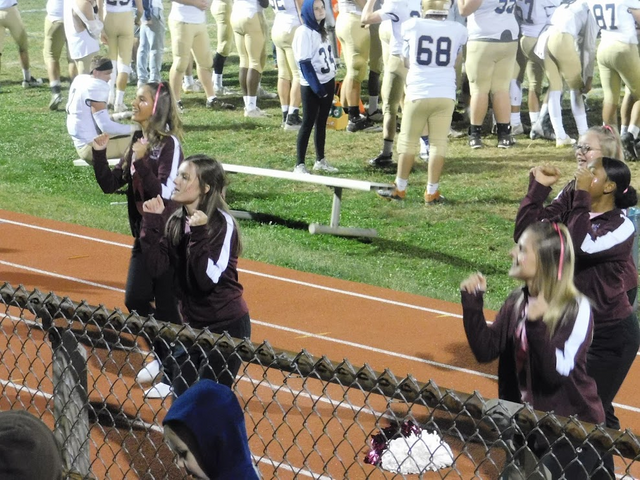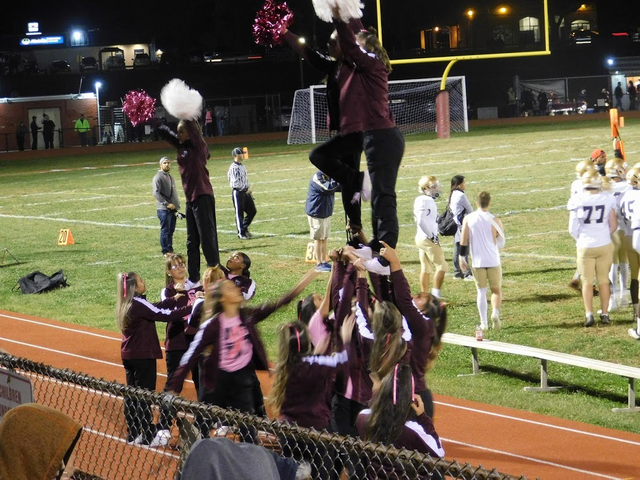 ---
Marching Band
Half time - Chichcester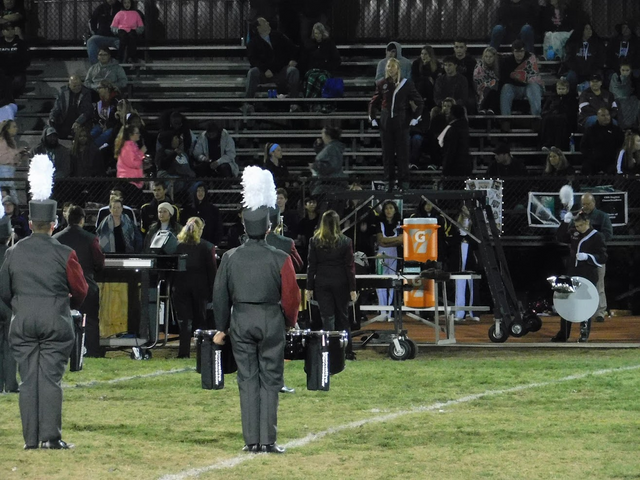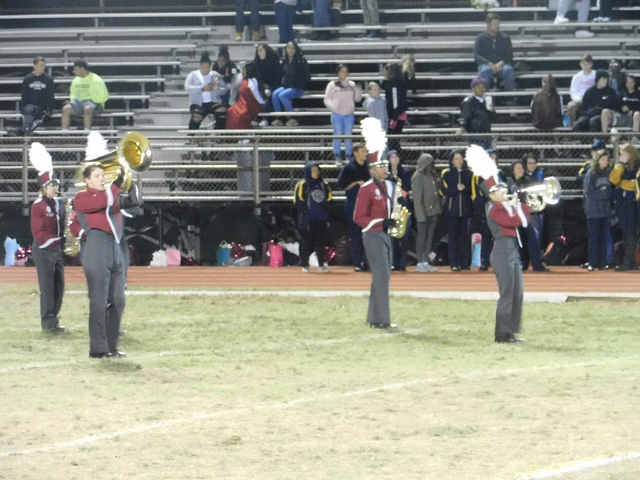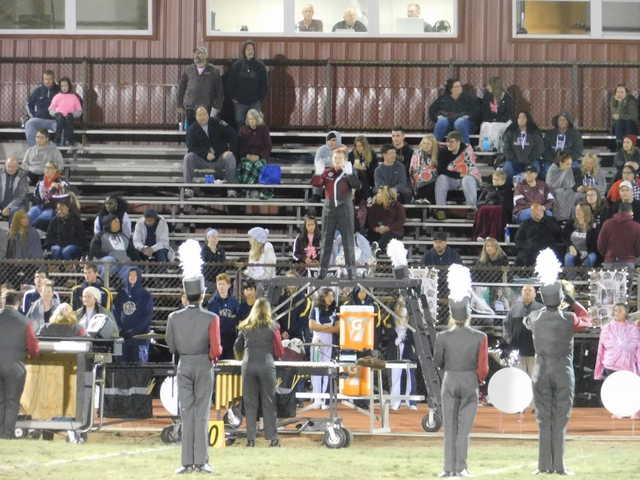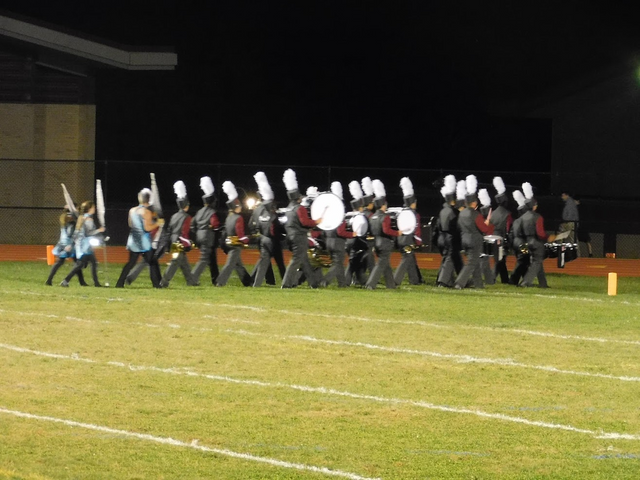 ---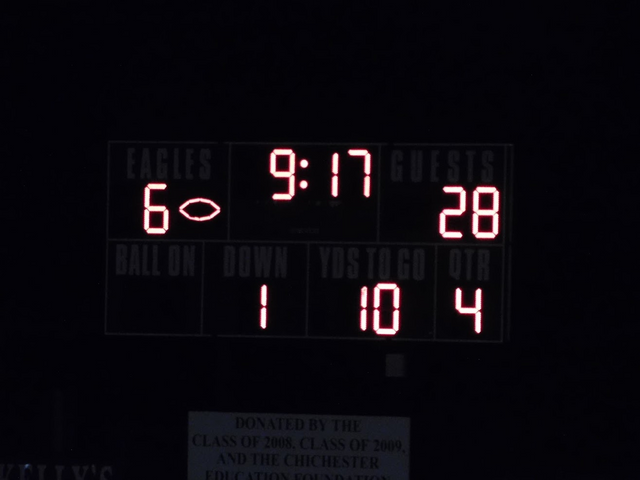 Last week, Rustin's ranks stood at 3,754 on a national level, 116 in the state of Pennsylvania, and at 28 in the AAAAA class. While I was writing this post, that updated to 3,930 in the nation, 123 in the state, and 30 in class AAAAA. The team's in-conference record stands at 3-1 and their overall record is 5-2.
Next week's game will be Rustin's homecoming game, and it will be an in-conference game against Unionville High School. After that come the other two high schools in West Chester. All three of the team's remaining games are in-conference games.
Elsewhere in the conference, it's noteworthy that maxpreps is reporting that Kennett lost to West Chester East on Friday, which closes the gap between Rustin and Kennett's records, leaving both teams with one in-conference lost. West Chester East is apparently undefeated at 5-0 in the conference, and Rustin will be playing them on October 18.
And here is the rest of the 2019 schedule for the marching band
Saturday Competitions: (ALL)
- 9/28: USBands Competition @ Boyertown
10/19: PA State Championships @ WCU
10/26: HOME SHOW!!! USBANDS REGIONAL @ Rustin
11/2: USBands A Class National Championships (Allentown)
Parades: (All) Times TBD
- 7/4: Thornbury Delco 4th of July Parade
10/23: West Chester Halloween Parade
11/10: West Chester Veteran's Day Parade
12/6: West Chester Old Fashioned Christmas Parade
Here's the full 2019 football schedule:
all games are at 7pm
8/23 - AWAY @ Sun Valley - Rustin 53 / Sun Valley 7 (W)
8/30 - HOME vs Great Valley - Rustin 47 / Great Valley 7 (W)
9/6 - HOME vs Kennett - Rustin 7 / Kennett 12 (L)
9/13 - AWAY @ Oxford - Rustin 46 / Oxford 23 (W)
9/20 - HOME vs Avon Grove - Rustin 28 / Avon Grove 14 (W)
9/27 - HOME vs Coatesville - Rustin 7 / Coatesville 31 (L)
10/4 - AWAY vs Chichester - Rustin 28 / Chichester 6 (W)
10/11 - HOMECOMING vs Unionville
10/18 - HOME vs WC East
10/25 - HOME vs WC Henderson
PLAYOFFS - 11/1 and 11/8
---

The @rgkmb-unofficial account is an experimental account that is operated by Steve Palmer (@remlaps). The account's purpose is to demonstrate the viability of a fund-raising model that is based on use of the Steem block chain in the community. For more information, see our introductory post: Introducing Steem to the Rustin Golden Knights Marching Band
---
Thank you for your time and attention.
---

Posted by Steve Palmer (@remlaps)