TIME TO LEARN THE FACTS OF LIFE
(AND ONE FIB)
---
🙏But first a special thanks to everybody body in this great Community that have come together to help those who need it.🙏
@lynncoyle1 and her husband @briancourteau needed assistant to buy the medicine they needed to keep Brian from suffering. @davemccoy,a dear friend and lover of all people, put out a plea for help and this awesome community responded!
IF YOU WISH TO SHOW YOUR SUPPORT TO HELP THESE GREAT INDIVIDUALS YOU CAN GO TO THE POST BELOW THIS ONE AND @DAVEMCCOY EXPLAINS HOW TO HELP.
YOU CAN ALSO HELP IN THE FORM OF UPVOTES AND RESTEEMING @DAVEMCCOYS POST BELOW. IF NOTHING ELSE, WORDS OF LOVE AND ENCOURAGEMENT ARE NEEDED AND APPRECIATED.
---
👍I WOULD LIKE TO THANK EVERYBODY WHO PARTICIPATED AND SUPPORTED THIS GAME.👍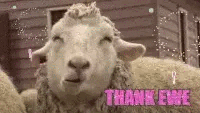 source
SO THE FACT THAT WAS ACTUALLY A FIB THIS WEEK WAS NUMBER 1, A GOLDFISH'S MEMORY IS ONLY THREE SECONDS LONG.
SO THAT MEANS....
Some cats are allergic to humans.
Bono's real name is Paul David Hewson.
Only girl mosquitoes bite.
Pirates did wear eye patches to help see in the dark.(Normally below the shipdeck, where it's dark.)
And snails can sleep for three years!(You might think with all that beauty sleep, they'd be a little cuter.)😀
THIS WEEKS WINNERS ARE
@iexplore @melvadg
@sinlg @lizzyib
@creyestxsa94 @sweetcha
@newbiegames @kephawalks
@kryptocek @me2selah
@terminallyill @hermannsol
@jssll @magicalmoonlight
@yati @mhm-philippines
@barski @peggyhazelwood
@long888 @jbreheny
@schrodingers-cat
CONGRATULATIONS!!!
A NEW GAME WILL BE RELEASED IN A LITTLE WHILE.##
Rewards have been sent.
I will be restructuring the payout in the near future, to better reward the little guys. I hope everybody who isn't new here and plays my games will understand. I will be paying out less to the older accounts holder's so I can pay more to the newbies. If anybody has any questions or concerns feel free to comment below.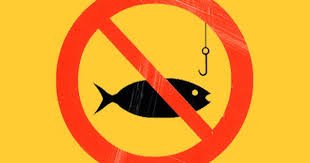 Image courtesy of Pinterest
⚠⚠REMEMBER TO PROTECT YOUR ACCOUNT FROM PHISHING!!!⚠⚠
FOR MORE INFORMATION ON HOW TO DO SO PLEASE CLICK THIS LINK BELOW.
https://steemit.com/steemit/@arcange/phishing-site-reported-steemrobot-dot-ga
Or this link
https://steemit.com/contest/@simplymike/20sbd-contest-protect-people-from-the-ongoing-phishing-scam