These days life of most affluent and upper middle class people is more or less gone sedentary. Even after work, people occupy themselves on social media, TV or in playing some video games. People have no motivation to go out in the world. Even they prefer to shop online for their day to day needs or will prefer a door-delivery service from an offline vendor.
Mobilizing people has become a challenge though it's adversely affecting their own health. There has been a flood of fitness apps that pay people to get active on a daily basis.
In such a challenging time, an innovative blockchain based Augmented Reality mobile app is trying to change things for good. Welcome to Geon Network!
What's Geon App?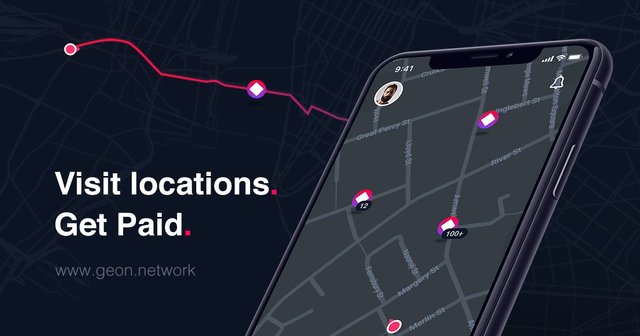 Geon mobile app is an innovative blockchain based AR dapp that is trying to mobilize people towards intended destinations by incentivizing them to be present in those locations.
Geon is availanle for Android as well as iOS platforms and anyone can download it for free according to the device they possess. Android users can download it from Play Store and Apples users can get it here.
After downloading, it's easy to create an account by providing your mobie number and verifying the code sent. On opening it you will findth map of your locality and can easily notice several golden coloured Geon beacons scattered all over the map. These beacons can contain ant valuable things like some advertising, brand logo or a bunch of Geon coins.
Presently, Geon Network is airdropping 1.5 million Geon coins by geo-positioning them all over the world. Whoever get to those places first can grab those Geon coins by pointing their mobile device on the exact spot. In simple words, you will need to physically go to the spot wherever these beacons have been scattered and you will be incentivized with Geon coins.
Interesting isn't it?

But what purpose does it serve?
Well, it has got several use cases and all depends on your needs and innovative thinking. E.g. a shop wants to attract visitors. That shop can create a beacon with some Geon coins, thus increasing the footfall to their establishment. These beacons can have several pre-set conditions too lie if a bar wants to incentivize customers to visit them in happy hours, that conditions can be laid and users will be rewarded only when that condition is fulfilled. If you want your audience to stay for minimum 3 hours at a specified venue during a given time range, only those who meet this condition can claim the reward on offer. Similarly, there can be many use cases for impact funding, charity, branding & advertising, gaming and treasure hunting activities or just for fun.
This is a very unique and interesting mining / airdropping methodology. It's fairly easy to use and any noob can get it.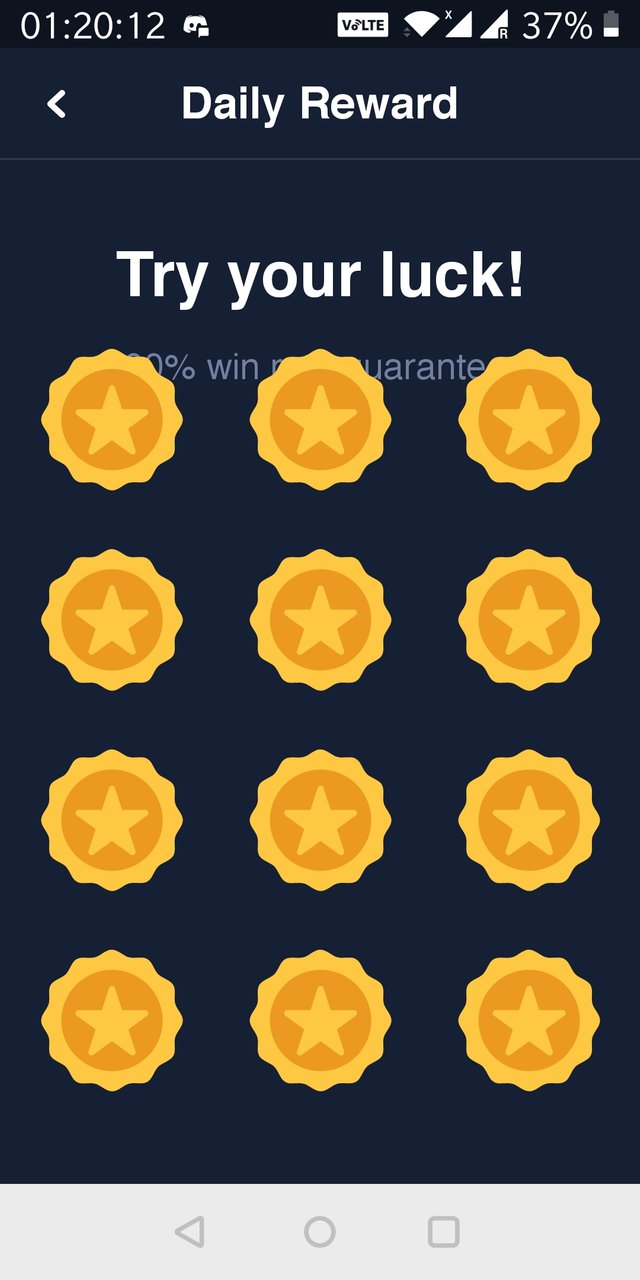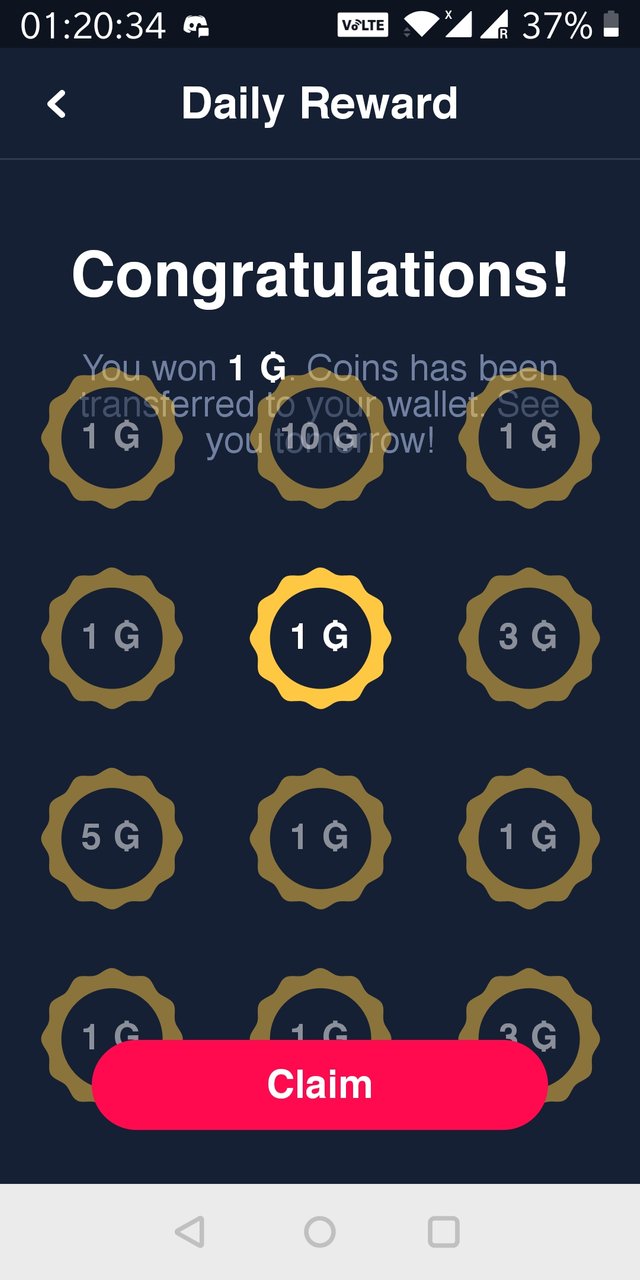 It also has a daily lucky draw for opening the app everyday and you get at least 1 Geon coin even if you get unlucky. It's cool!
But what do we do with all these Geons?
Well, like many other cryptocurrencies, Geon coins are store of value and can be transferred to one another through an inbuilt wallet.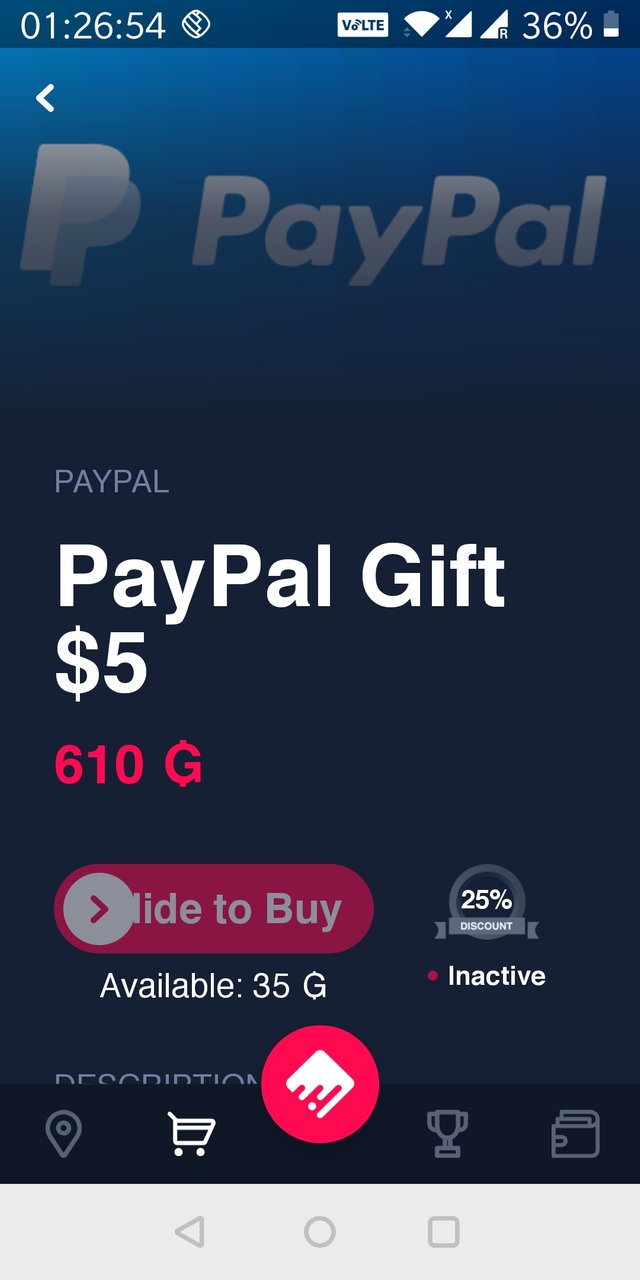 Aside that, there is an in-app store where you can buy / exchange your Geons for numerous things including Steam Gift cards, Paypal Gifts, Crypto vouchers, Steam Game CD Key, Netflix vouchers, discounts for booking hotels, barber shop services etc. So yes, they are really worth something!
If right corporate partnerships are worked through, Geon coins can become really more valuable and useful than present.
My opinion about this app
Although the app works great and has a very simple User Interface, I'm not very confident about the success of underlying concept. Unless there is any compelling reason, it's next to impossible to mobilize people these days. Currently, those who are mining these coins are actually accident miners in my opinion. I mean, I never went to collect a Geon coin anywhere. But when I happened to visit a place for some other reason and I see a Geon coin available there, I do try to collect it. But I'm never going to especially visit a place for the sake of collecting Geon coins! In fact, going to a place has its own cost and a few Geon coins can't compensate for it.
Today, even mega discount sale can't attract enough customers to stores. So I don't think Geon type coins are going to make any significant impact on consumer / people's behaviour. It all looks good and fanciful in theory. But making it work needs to make it popular in every geographical territory worldwide. It's a monumental job for its promoters and I don't see any road-map for how it's going to be achieved.
Beside this, there are already several similar competing products like Aircoin which are offering the exact same thing. So each of these will bite into the other's share as not everyone is willing to download and keep multiple apps in their device. The competition is going to increase the cost of its mass adoption. Although concept is good if it gets mass adoption but putting it in practice is a huge challenge
Despite of my reservations, this dapp is performing fantastically. It is currently ranked at no. 3 spot on State of the dapps website. This is no less than a big feat.
I'm also impressed by its idea of gamifying everything. When even a visit to some destination is gamified, it sure add some flavour to otherwise boring ordeal. So the ones who need a slightly more motivation will get benefited with such a solution. May be, this will appeal to certain age group or people who love games and gamified solutions. But majority of people will ignore it. So I foresee its adoption in some specialized community only.
I'll rate this app as 3 out of 5.
I wish all success to this app!