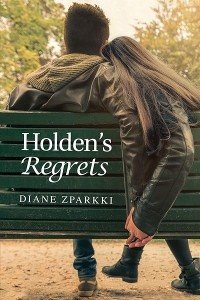 Check out the highlights on our official review of HOLDEN'S REGRETS by Diane Zparkki!
HOLDEN'S REGRETS is story two in Diane Zparkki's Branson's Kind of Love Trilogy
picks up almost where FIXING SYDNEY (story 1) leaves off.
Ms. Zparkki's character and world building is incredibly well done.
The characters seem to leap off the page as she brings each and every one to life.
I had to laugh at the different analogies and references to current shows.
I really enjoyed the internal thoughts of the male lead
there's a brilliant surprise (spoilers!) that you simply must read to believe. Sooo, good.
the story does stand alone, but I do recommend reading them in order to get the best impact from the world building.
Rating: 5 Stars
Reviewed by Gabrielle Sally
for TheRomanceReviews.com
Catch the full review and details on The Romance Reviews website.
Now available on Amazon.com.
Photo credits: TheRomanceReviews.com