Watching #5 (Eng) : COCO - Family or Music?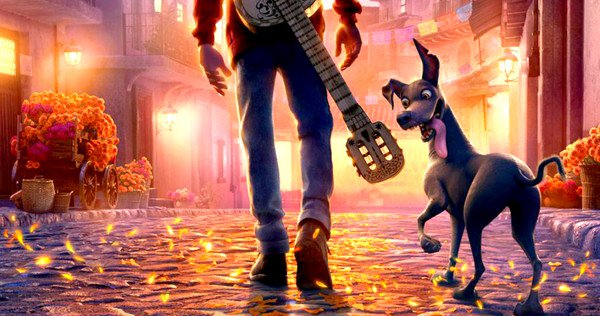 source
Miguel Rivera, 12 years old, is a kid from a shoemaker family in Mexico. His parents, his grandparents, his great-grandparents all work as shoemakers. However, Miguel has his own ideals that are different from the work of making shoes that have been passed down through generations. Miguel wants to be a musician. His favorite musician is Ernesto De La Crus, Mexico's most famous musician from the same village as Miguel. The Ernesto statue that holds the guitar is even erected in the town square as a sign of respect. Unfortunately Miguel's desire to play music was rejected outright by his family.
Title: Coco
Released Year: 2017
Genre: Family, Musical
Rating: PG
Director: Lee Unkrich
Global Gross: 757,8 millions dollar
Originally Coco (Miguel's great-grandmother) had a harmonious parent, but it all changed because Dad decided to leave his family for music. The Mother (Imelda) was furious because left behind with a young daughter and then she hated music and built a shoe business that increasingly growing eventually. Two things Imelda inherited to his family: Business shoes and hatred for music. Until now Coco is old, the news about father's never heard even though.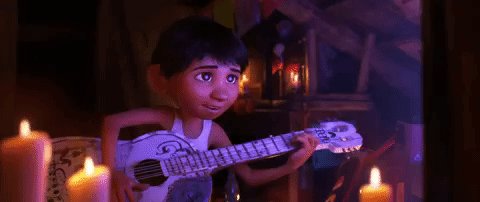 source
And here it is the Mexico's national day, Dia de Muertos which is a memorial day for the dead. The day that the families at home make an altar (ofrenda) to commemorate the family members who are gone. In this Ofrenda will be displayed photographs and usually sprinkled with aztek marigold petals. In the Rivera family displayed all members of his family but there was only one photo deliberately torn on the face. This photo was a photo of Imelda's husband who left the family.
Accidentally, Miguel broke the picture frame and unlocked the secrets that the photo had folded. In the crease it showed the figure of his great-grandfather holding the same guitar as the guitar Ernesto De La Cruz. Seeing this, Miguel shouted with joy at assuming Ernesto was his great grandfather. Especially considering the possibility of his musical talent comes from Ernesto. Miguel ran over to his family telling this but the reaction was different. Miguel was scolded.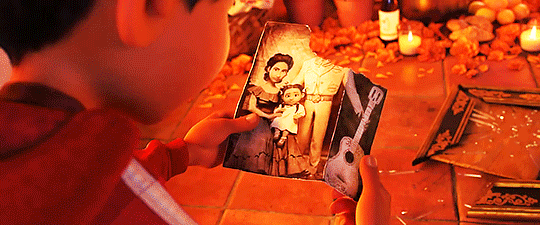 source
Miguel who was sad and upset to say that he did not care about families who did not want to support him. Miguel then ran away from the house. He headed for the town square, deciding to start his musical career by following a music contest there. Confused about not having a guitar, Miguel ran to Ernesto's tomb, he knew there was Ernesto's guitar and planned to steal it. The moment of the film begins when Miguel rolls out his stolen guitar. Miguel went straight into the world of the dead.
To return to his world, Miguel must have the blessing of his family in the world of the dead (in this case Mama Imelda was the one). Mama Imelda of course want to give blessing on condition Never ever Play Music Again. Miguel, of course, refused and ran away from his family (the dead). Miguel decides to look for Ernesto whom he considers his family to ask for his blessing.
Review
Plot


The story was great yet simple : Miguel trying to get out from the world of the dead and can play music every time he wants. The family is chasing him so he can get out soon. Later, Miguel meets Hector who needs help to put his photo on the Ofrenda. The twist also makes this movie enjoyable.
Visual


The graphic was smooth and stunning. I can believe Pixar can make world of the dead so colorful and beautiful. The deads and the alebrijes (Spirit guide) also cool!
Music


"Remember me" won the Oscar. Ah, the movie also won the animated category.
But my favorite is "Poco Loco"