A few months back I decided to upgrade from the Nintendo Wii U to the Nintendo Switch. So far I have been really impressed with its versatility. Play it in Console mode utilizing the TV or in handheld mode by snapping the controllers into the sides of the Switch and pulling it out of the docking station. I'm not going to go into a ton of detail about the Nintendo Switch but I do want to share with you one of the most creative games I have ever seen.
Nintendo Labo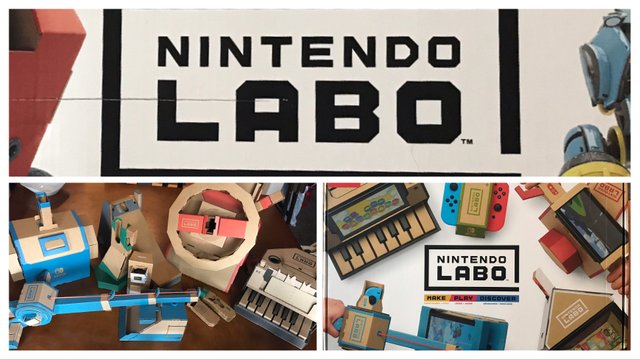 To be honest I wasn't sure about these cardboard creations by Nintendo. How accurate would the controls be? How would they hold up? And most importantly, How in the world do these things work?? I figure I will end up doing a series of posts about these Nintendo Labo Creations, so this post we will just do one of the builds. Just to give you guys an idea of how these are built.
Submarine Controller Build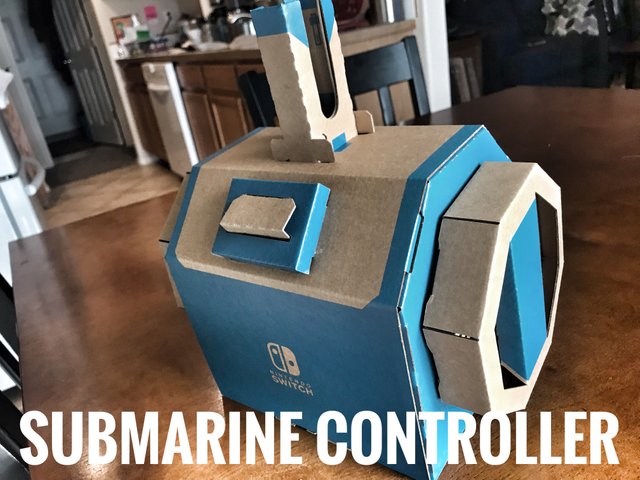 After inserting the game into the switch, just follow the instructions and you done. TA-DAH. There you have it, easy peasy lemon squeezy. Kidding kidding, there are quite a few steps to go through to build this Submarine Controller. All the pieces come in these big sheets.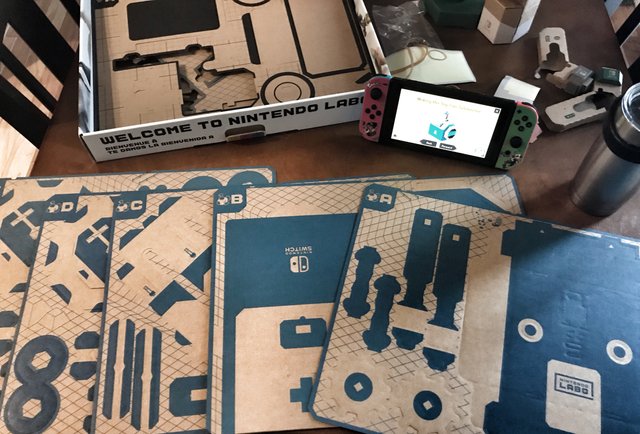 The instructions on how to fold everything and lock them together are on the game card. They walk you through step by step. It come in real handy for the Nintendo Switch to be Portable. Just clip the remotes on the sides and bring it where you need it. Plus not everyone wants to watch you go through a bunch of instructions to build something.

Having a hard surface to fold these pieces on, sure made it easier than on the floor in front of the TV. So to begin you pop out the pieces that are highlighted in the instructions. Out of all the ones I have built so far, the pieces are really easy to pop out and accidentally ripping one would be kind of hard to do.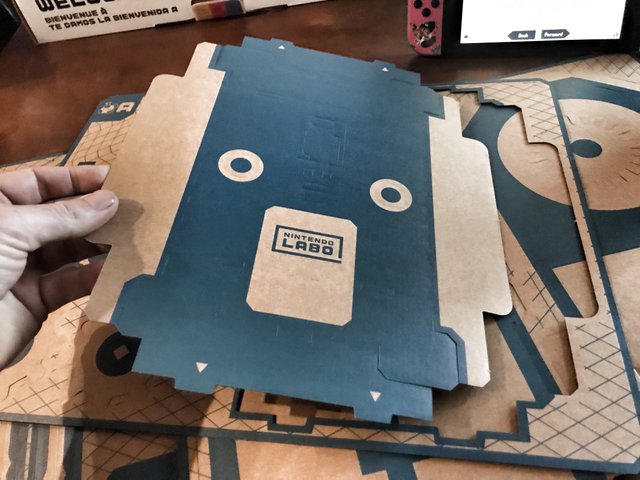 While building these creations you will be instructed to add these white reflective stickers. At first I had no idea what they were for but I later on out it together.
This piece seems to have created some sort of a base for the controller.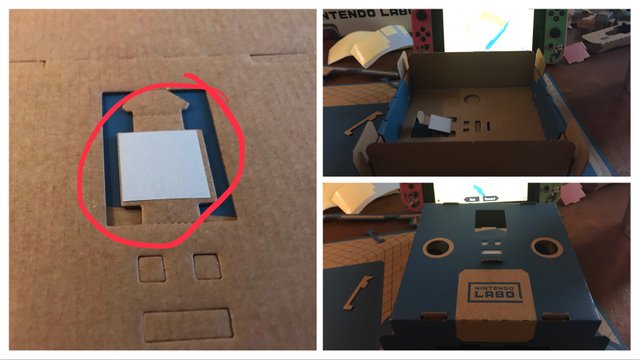 Then we just keep popping out pieces folding them up and locking them into place. These pieces have created some sort of gearing mechanism, that also has more of those reflective white stickers on them.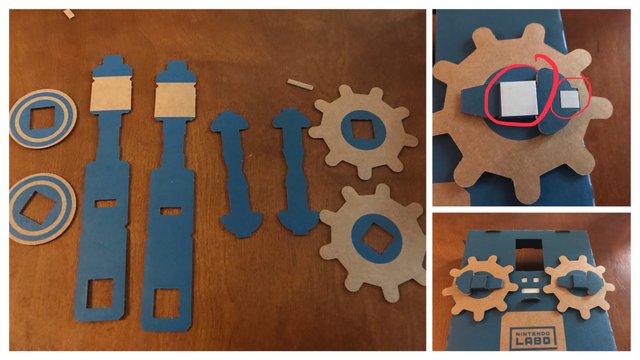 I ended up making 2 of these which will form the wheels on each side of the controller. As I was building this, I kept thinking in my head, "Who in the world comes up with this stuff??!!"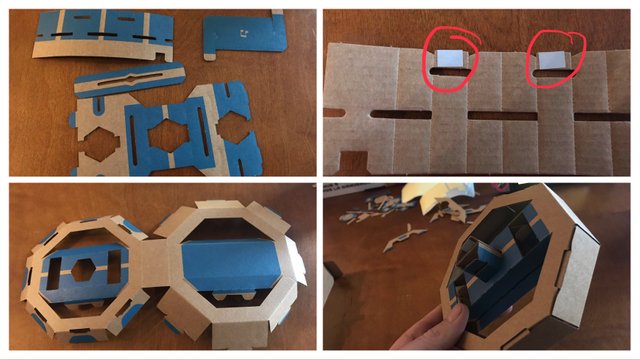 As you can see this isn't some just throw together cardboard piece of just. It's dang near a work of art. There are a lot of pieces used to create all the individual parts, then they combine together to make a masterpiece.
After I created the 2 wheel thingy-mabobs, they attached to a very large piece.
"Great now what am I suppose to do with this big ol' thing?"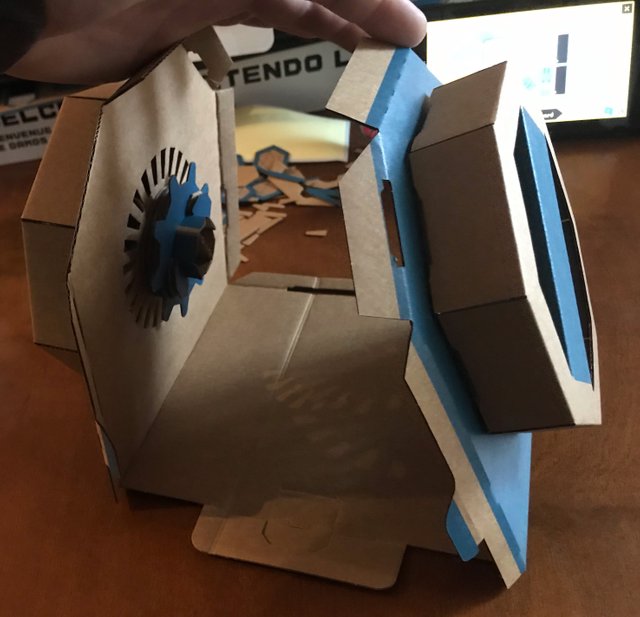 So far I had probably been working on this for about 45 minutes. It gets a little time consuming folding all the pieces and removing little cardboard pieces from the parts you are using. Take this piece for instance....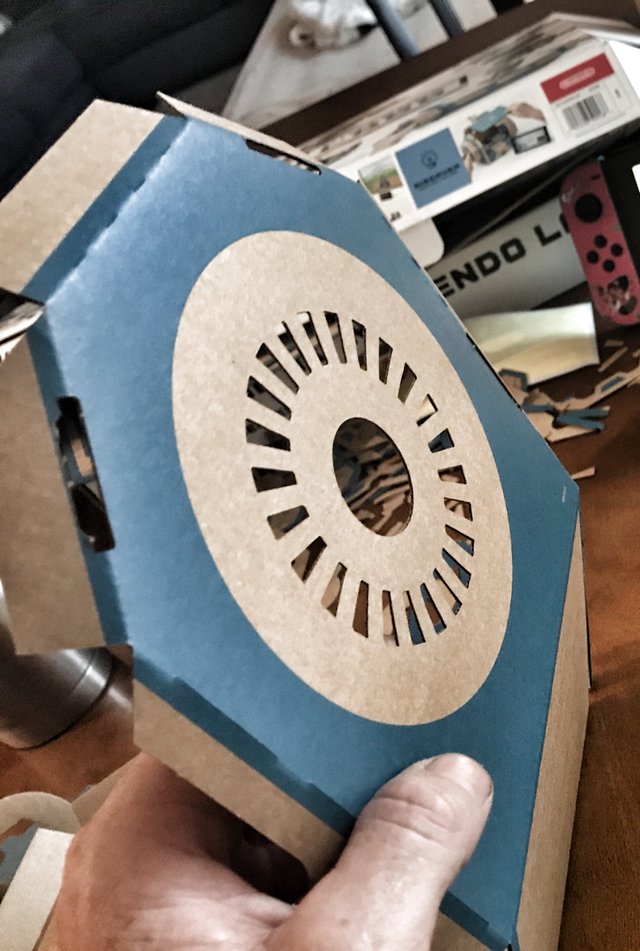 All those little pieces don't just fall out on their own. Nope, one by one they have to come out. All these holes are what create the clicking sounds when turning the wheels. There is a little cardboard flap that drags across them. Pretty cool uh?
Then don't forget to add the rubber bands to create little buttons that can be pushed during game play.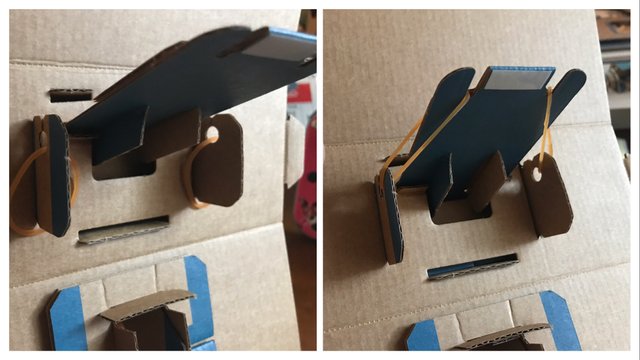 Check this out, as you turn the wheels on either side it rotates the gears internally. This rotates those white reflective stickers that we placed on the gear parts. Which are seen by the remote and it's sensors.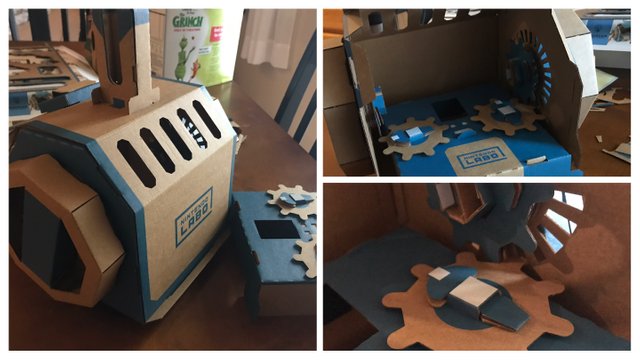 Then simply close up the back and there you have it. The Nintendo Labo Submarine Controller.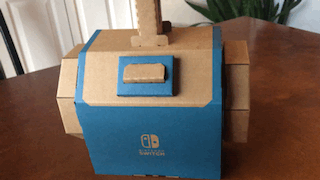 Overall it took a little over an hour to make this Controller. Not bad considering all the bends and pieces that needed to be interlocked. Let's see how well this controller works.
First you place the Left Joy-Con remote in the accelerator pedal.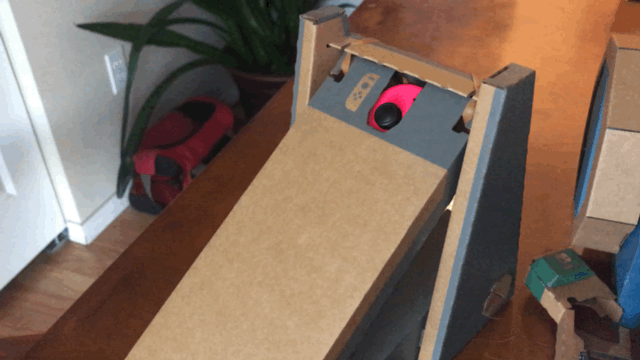 Then place the Right Joy-Con in the Key holder. Then slide it into the Submarine Controller.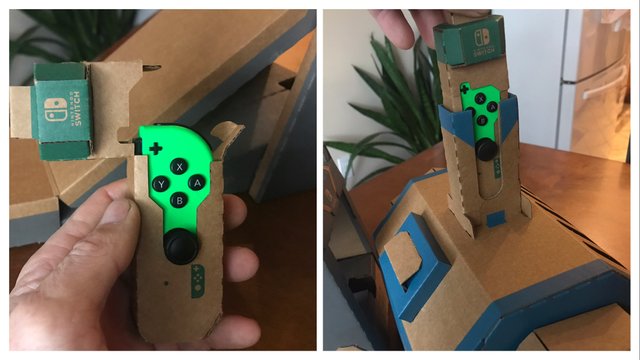 Now by turning one of the wheels on the sides. It rotates the propellers to send the Submarine it which ever direction you would like. Surprisingly, this is super accurate...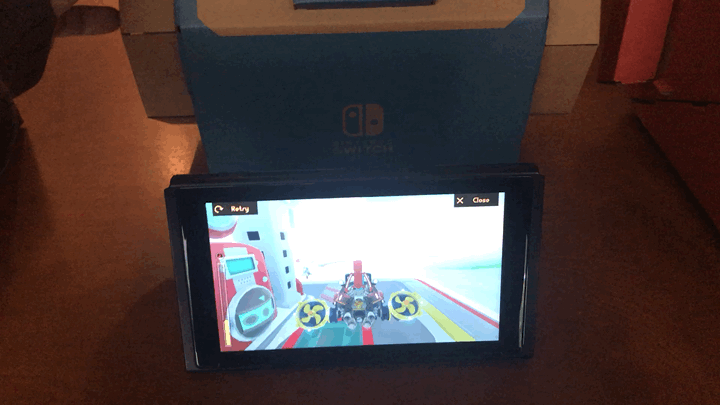 Now check this out!!
Insert the key into the Submarine and Bam You're a Submarine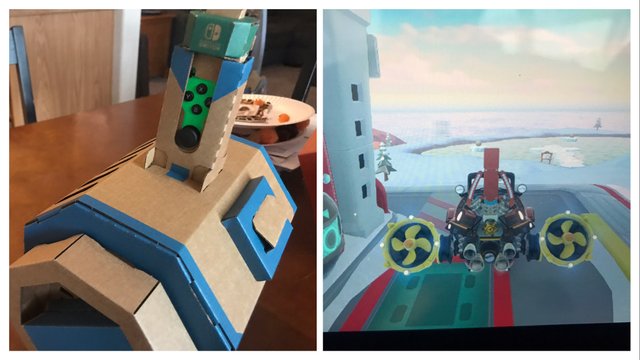 Then remove the key from the Submarine and place it into the Joystick Controller and Bam You're an Airplane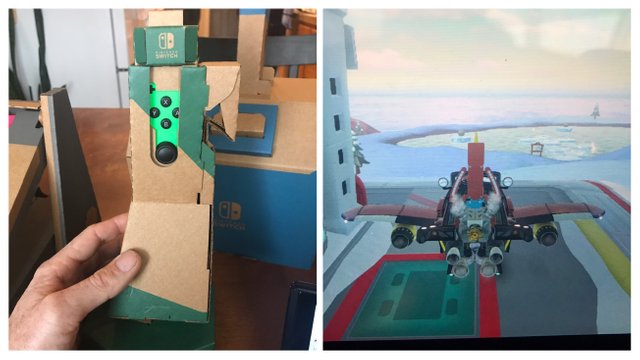 Remove the key from the Joystick and insert it into the Steering Wheel and Bam You're a Car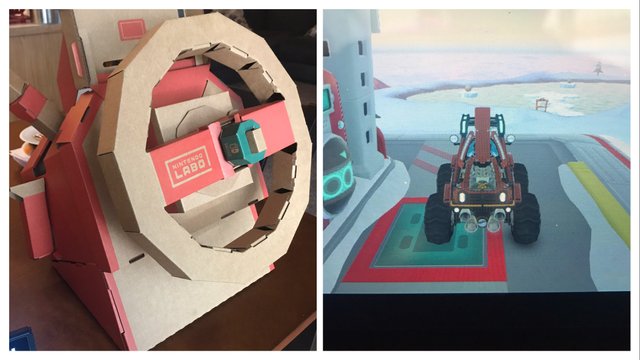 You don't have to adjust any settings or click any buttons. Just simply move the key to another Labo Creation and let the Nintendo Switch do the rest.

By land, by Air or by sea adventure around and complete different challenges throughout the map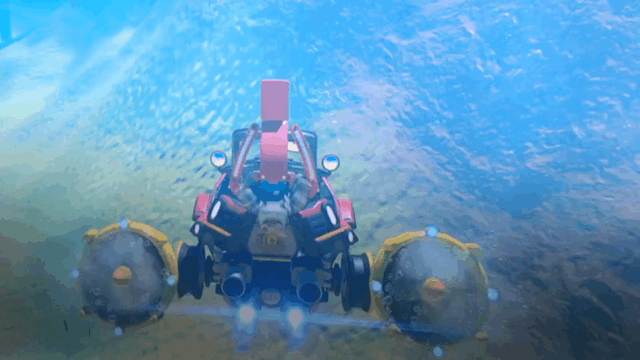 Mama-Splatts gave the Submarine a little go, it is a little tough at the beginning but it doesn't take long and you will get the hang of it.
I guess the big question is, Would I recommend buying the Nintendo Labo toy kit #3?
Heck Yes I would
We have been playing with the steering wheel for about a week or so and it is holding up great. There is another set that includes a fishing pole and piano. Oh ya, I have caught me a marlin or two with this bad boy.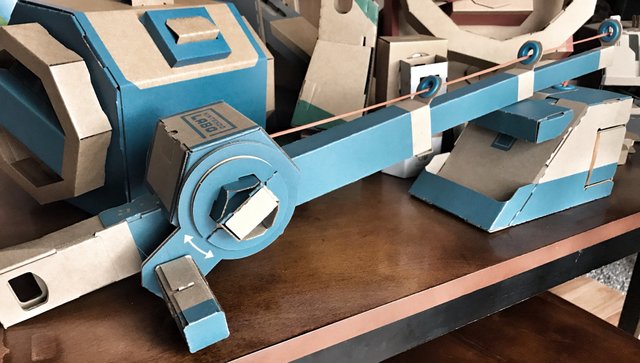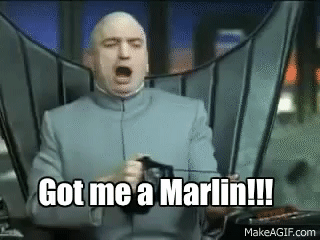 source
The fishing pole has been holding up really well even though I tend to get a little wild when I have a Big One on the hook.
Nintendo always manages to blow me away with their technology and creativity. It's not just a console to plug in and sit in front of the TV and play. It is so much more than that. Super interactive and I haven't even begun to dig into all the other stuff you can do with the Nintendo Labo games.
Stay tuned, I plan on making a few videos about how everything works and goes together. It really is pretty fascinating....to me anyway. Lol
Until next time...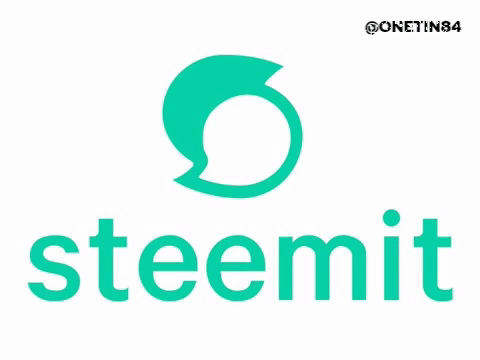 It's the Season
For
FUN