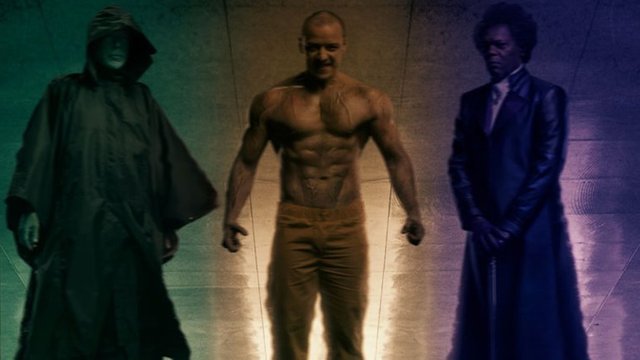 The past days.... i mean the past week plus some days as a bonus i was a bit sick. Turns out 2019 has something against me but at the very least i am doing better. That's why i have to treat myself and what's better than a movie! A couple of hours ago i came back from the cinema in where i watched GLASS. I will try to avoid any spoilers because i know.... i am too good to be true!
A Few Words
This is a movie that was directed and produced by M. Night Shyamalan and was out in January 2019. It's a sequel of the movies Unbreakable that came out during 2000 and Split that came out during 2016. M. Night Shyamalan was also the Director of those 2 movies so you may find some similarities given the whole style.
Now in order to watch Glass as you can imagine you should watch the previous movies by date order or you won't get many references, fan service even though the director tries to make the film easy to get even if you haven't watch the other 2.  I strongly advice though to watch these 2 films cause it will uplift the whole experience.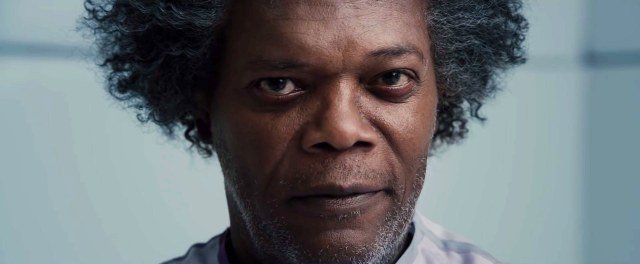 Before you say anything about the date of the first movie (2000) let me tell you that i was one of the few people that haven't watched Unbreakable or Split and i watched yesterday. Honestly, both of the movies are great and no matter the date the first one came out you can still watch and enjoy it. Having said that i believe i am quite the reliable person to give a review about this film cause i remember every detail of both 3 movies. 
Plot Of The "Trilogy"
Unbreakable (2000)
This films starts with a train crush in which only one person survived unscratched and it's David Dunn played by Bruce Willis who works as a security guard. His life seems a little bit of a mess or a routine with the only joy being his young son. 
Soon after the crash he receives an invitation by Elijah Price (Samuel L. Jackson) who has a disease since he was born that make his bones extremely week and therefore had many accidents during his life. Elijah starts telling his theory about the world and that is that the comics represent stories that based on reality ofc with the added salt to make sales. 
In Other Words SUPERHEROES EXISTS 
David goes back home thinking this was some kind of scam to take his money but he start thinking this a bit more thoroughly and discovers that he can't remember himself being sick even once and that he can also lift quite the weight. Weight that even bodybuilders can have a hard time. He also finds out that when he touches someone, something like instinct work and can detect if the person had make a bad action like hurting others, abducting,stealing etc etc.
That's all i am gonna reveal for the film, go watch it for more!
Split (2016)
This film cuts to the chase from the start as we see Dennis to abduct 3 young girls. Turns out that Dennis or should i say Patricia or Jade or Barry or maybe Hedwig.... Screw it let's just say James McAvoy. To be more exact we are talking about Kevin's body (did i confuse you?) that has a personality disorder like no other. Generally speaking you may have heard of bipolar people but Kevin has 24 identities. 
Each identity is so deeply rooted in his brain that can affect his whole body. To give you some examples, one identity may wear glasses but the other one can see crystal clear. The main reason that abducts the girls is to "sacrifice" them in order to bring forth the 24th and strongest personality called The Beast which can crawl on walls and has superhuman strength.
That's all i am gonna reveal for the film, go watch it for more!
Glass (2019)
Glass is the last movie of the trilogy that ties everything together. David has embraced his superhuman strength and instinct and while he isn't working with his son, he catches bad guys. Meanwhile Kevin or better the Horde, a part of personalities in Kevin's body that "worship" and believe in the Beast gather women to be sacrifices. 
Soon there is a showdown between The Beast and David but they got interrupted by the police and a psychologist named Dr Ellie Staple (Sarah Paulson). The psychologist gathers them in an asylum where Elijah is there as well, a bit drugged from all the medicines though. 
Dr Ellie says that she works with people that believe they are superheroes but in fact it's just a brain disorder and wanna help them get back in their real selves in order to avoid getting hurt or hurt others. She tries to convinced with arguments that everything that happened in the previous movies has logical explanations and it's not due to their superhuman abilities.
What's the truth though?
Will there be another Showdown?
What will finally happens? 
Did I Like It & Why?
Because i am pretty cool as i said i didn't do any spoilers so thank for that when you watch it. Honestly, i read quite the bad reviews about the style of the director that has been changed through the years and stuff but in my opinion all the people that are saying this are plain stupid. Because i saw the other 2 movies yesterday i can assure you that the style remained the same but way too many people want this movie to have a Marvel like Style. 
A thing that i particularly like is the whole perspective that this movie game. That is that "superheroes" can be everyday people with weaknesses and their powers can be just a tiny bit better than the average human being and still seem like a whole other level. The atmosphere was great, the fight scenes quite good for what the show wanna show and that is exactly what i mentioned above (the other perspective of people with superpowers) and the movie is a bit slow as his other films which i like.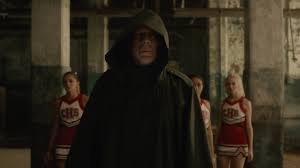 There are quite some plot twists which i extremely liked and the ending was a masterpiece in my opinion. The cast is the same something truly amazing, we get to see David's son who was a child to be grownass man by now! I really find funny the fact that the director does cameos on his own films like Stan Lee did :p
The only drawback is that he tries to explain what happened in the other 2 movies with many flashbacks and stuff that i think take over 10-20 minutes of the movie and result in being a little tiresome. I get though why he does it and that is because many of the retards that go and watch the movie simply haven't watch the previous ones...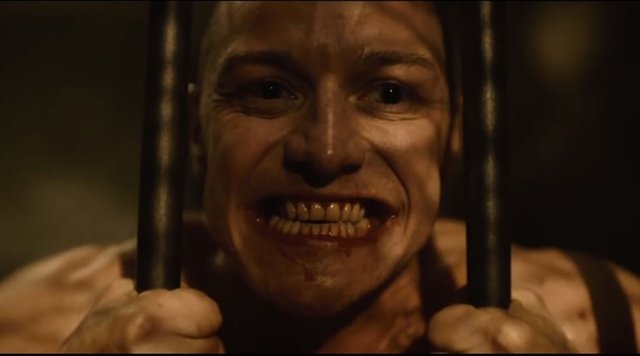 that's how should you feel if you haven't watch it yet!
images 1 2 3 4