#1 Book Review: Miss Peregrine's Home for Peculiar Children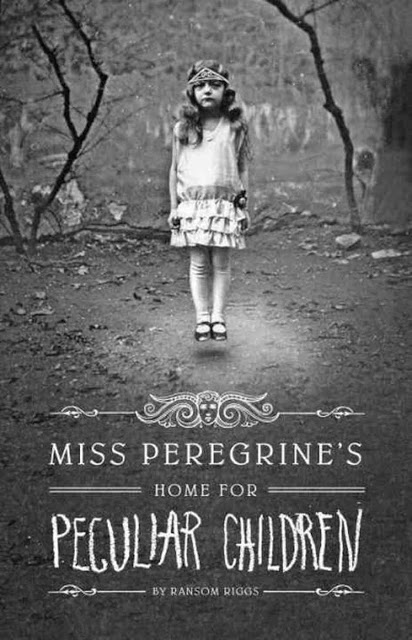 What Good Reads says:
A mysterious island. An abandoned orphanage. A strange collection of curious photographs.

A horrific family tragedy sets sixteen-year-old Jacob journeying to a remote island off the coast of Wales, where he discovers the crumbling ruins of Miss Peregrine's Home for Peculiar Children. As Jacob explores its abandoned bedrooms and hallways, it becomes clear that the children were more than just peculiar. They may have been dangerous. They may have been quarantined on a deserted island for good reason. And somehow—impossible though it seems—they may still be alive.

A spine-tingling fantasy illustrated with haunting vintage photography, Miss Peregrine's Home for Peculiar Children will delight adults, teens, and anyone who relishes an adventure in the shadows.
I remember my best friend in Highschool forcing me to read this. She was raving about how good it is and she clearly fell in love with the characters on the book. Since I am heavily visual person, the photos included on this book set me off hence, me putting off reading. 5 years or so have passed and I have finally decided I had to give this book a try. Luckily, I've got a chance to read the book before the live action film became available.
Did I like it? Hell yeah! I love the mystery effect it has which the book was able to maintain from start to finish. It makes you feel like you kinda go through the adventure with the main character. What made the experience even better are — which is surprising for me — the pictures. I don't even know why I let myself be scared of the creepy photos! As a visual learner, me going through the photos while reading the description made it real for me. It definitely enhanced my experience. I reaaaaally recommend this book!
The book follows Jacob's journey in the peculiar world as he discovers that his late grandfather's stories are not just stories — that they might be real. And that he may be one of them.
Let me know in the comment section if you want to get a free copy of this ebook. I can send you one for free :)